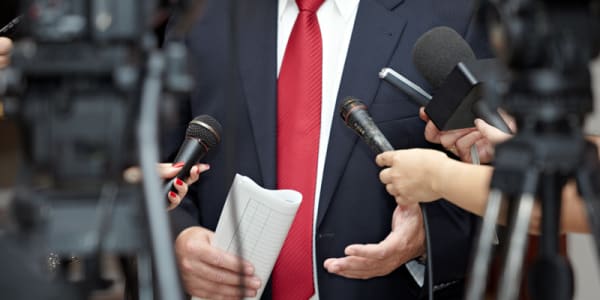 Christians and politics – the Christian vote!
As a Christian, whom should I vote for?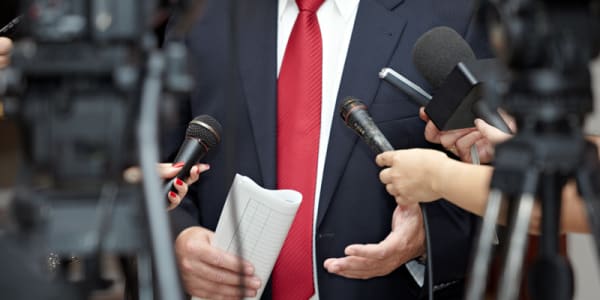 Many Christians are very active politically – whether it is trying to influence the laws of a country to criminalize sinful practices, or trying to prevent the teaching of evolution in schools in the name of serving God's cause. But what is right and wrong politically? And how should we as Christians vote?
These type of questions can be quite confusing – until we turn to God's Word, and look at the message of the New Testament.
An
earthly

kingdom?

"Jesus came into Galilee, preaching the gospel of God, and saying, 'The time is fulfilled, and the kingdom of God is at hand; repent and believe in the gospel.'" Mark 1:14-15.

It's easy to forget that in Jesus' time, the expectation was that Jesus would establish an earthly kingdom, and bring an end to the injustices and ungodliness of Roman rule. But Jesus had a very different message. His kingdom was "not of this earth." (John 18:36) He came to open the way to personal salvation – where we could be individually freed from our guilt as sinners in order to begin a new life of following Him.

The salvation Jesus came with takes place quietly, humbly, in personal obedience, and driven by love for Him. We don't help anyone to find that way by forcing them to live according to so-called "Christian laws." Jesus also left people free to choose. Those who loved Him would keep His word. (John 14:23) Those who were called. Those who sought would find. (Luke 11:9-10) He lived in a time when the authority was corrupt and unrighteous – yet He never made any attempt to take over. He wasn't interested in a kingdom on this earth, because He belonged to the kingdom of heaven.
Continue reading below ↓
Like what you're reading?
Jesus' message
In addition, we see the love that Jesus had for people. All people. He loved us while we were lost in trespasses and sins. (Romans 5:8) He was called a "friend of tax-collectors and sinners." (Luke 7:13) Jesus healed and blessed people indiscriminately. Again, He wasn't interested in a big show of being a tough zealous prophet who hated sinners, and because of this the Jews despised him. They wanted someone to come and support them, to throw down the leaders of the day and establish Jewish rule. But Jesus wasn't interested in greatness and conquests on this earth. He wanted to save the Jews – not from the Romans, but from sin itself!
We see that rather than rage against the authorities and society at large, Jesus raged against hypocrisy and unfaithfulness amongst God's people. He taught them to think about how they would be judged, rather than judging others. (Matthew 7:1-3) He never roused the crowd to right political injustices and evils. It was always a message about personal salvation and repentance.
Whom should I vote for?
So back to us – and politics. Clearly, our focus as Christians should be on the way we live our own lives. But our vote still counts! As a Christian, whom should I vote for?
Who you decide to vote for is a personal decision. It depends a lot on which policies you think will be best for your country, what you believe will be good for all the people who live there and who will be a just and fair ruler.
But as Christians, what we need more than anything else is the freedom to live in peace, serve God and share His word without persecution. We don't need to force people to join us – we just need the freedom to shine as a light ourselves. (Philippians 2:15).
We can also pray that God will give us this freedom, and guide the leaders to greater wisdom – no matter who is in power. In fact, Paul exhorted Timothy to do exactly that: "Therefore I exhort first of all that supplications, prayers, intercessions, and giving of thanks be made for all men, for kings and all who are in authority, that we may lead a quiet and peaceable life in all godliness and reverence." 1 Timothy 2:1-2.
Unfortunately, our ego can often interfere. We want – as did so many in Jesus' time – to show that we know best. To demonstrate our strength, and to make Christianity "great." But this is not the way God sees things. Personal faithfulness in the hidden place is "great." Humility is "great." The virtues are "great." Turning the other cheek is "great." God isn't looking for political influence – He is looking for true disciples.
This post is also available in
Scripture taken from the New King James Version®, unless otherwise specified. Copyright © 1982 by Thomas Nelson. Used by permission. All rights reserved.