Are you consciously fighting against sin?
The difference between not trying to sin and trying not to sin is in paying attention to what is happening in my life.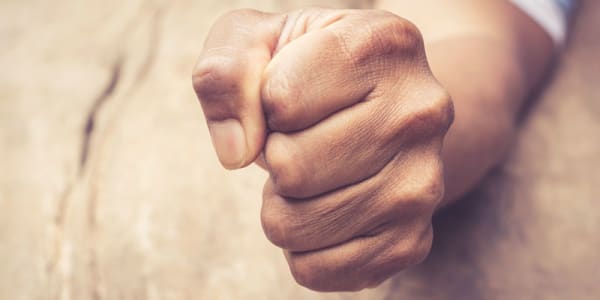 A little while ago I heard someone use a phrase, and it really made an impression on me. They mentioned "taking up a conscious battle" with regards to dealing with sin. It got me thinking. What does it mean for myself personally to take up a conscious battle against sin? Am I engaging in this spiritual warfare?
I can easily lose track of things if I'm not paying attention. And the more I think about it, the more I realize the same can be said about my spiritual life. When I don't focus on trying to be pure, for example, then impurity can easily slip in without me noticing. Or, if I'm not focusing on having only good thoughts about people and not judging them, then I can easily begin to judge them almost subconsciously.
Sins like these are part of my human nature and can sneak into my mind if I'm not watching out. Here is where I really realize there is a difference between not trying to do something and actively trying not to do something. It's one thing to go through life and know that I'm not intentionally trying to sin. But to consciously try not to sin is something entirely different. That's where the conscious battle against sin comes in – the spiritual warfare. I need to have this conscious, active, decided warfare at the forefront of my mind. I need to wake up every morning with a firm decision that today I will not sin. Today I will fight rather than sin; I will be on guard.
Read more here: How should we fight against sin in the flesh?
Continue reading below ↓
Like what you're reading?
Focusing on my chances
I realize that this is something that I actually have to fight for. I need to take this warfare seriously. Every time I am tempted to sin I am deciding where I will spend my eternity. It couldn't be more serious. If I'm not careful to remain in a conscious need – a state of longing to change – then I can easily fall out of need. Suddenly it isn't so important for me to get victory, or it doesn't matter if I am a little impatient or a little impure. No, for myself it has become important that I really focus on my salvation. It is the reason I am on earth; the reason I was called from before the foundation of the earth was laid. "Work out your salvation with fear and trembling." Philippians 2:12. Do I do that? Is it my greatest interest?
For example, being more patient is something I have been working on lately. I pray for patience, so when situations come up that try my patience, am I really focusing on being more patient so that I can partake of more of the virtues of Christ? When I pray to love people more, do I then spend my time thinking good thoughts about them, so that greater love develops? When I'm focusing on that then I don't even have time for judging or negative thoughts.
I'm 21 years old, and looking back I can see that my patience has grown since I was 20. And if my patience had not grown wouldn't it be because I hadn't taken those situations where my patience was tried correctly? I have certainly had opportunities to grow in patience, but if I hadn't seen them for what they were worth, my patience would not have increased. And every day at work or at school there is impurity all around me, but can I remain pure in spite of what is going on around me? For this I need to be vigilant and awake.
"Be sober, be vigilant; because your adversary the devil walks about like a roaring lion, seeking whom he may devour." 1 Peter 5:8.
If my enemy is seeking with such intensity and interest, shouldn't I be fleeing even more intensely from the sin he wants to entangle me in, and actively fight in this spiritual warfare, pursuing salvation and sanctification instead?
"Flee also youthful lusts; but pursue righteousness, faith, love, peace with those who call on the Lord out of a pure heart." 2 Timothy 2:22.
Read more here: Fighting for my eternity
Engaging in spiritual warfare
Now that I have committed to fight this conscious warfare I really have to follow it up. It is easy for me to believe I have accomplished something just because I have decided to do it, but that isn't how it works. Yes, I've made a decision, but now I have to make a battle plan and carry it out.
It says about Jesus that His prayers were heard because of his godly fear. (Hebrews 5:7) He truly feared to sin against God because He knew the destructive power of sin. He had watched sin destroy the lives of people right from the beginning of time. He is our greatest example of zeal and I can drink of His spirit of zeal by reading the Bible and filling my mind with the spirit that He had. This mind that would rather cut off a hand than sin. (Matthew 5:30) An armed mind that is willing to suffer in the flesh so that I can be finished with sin. (1 Peter 4:1) This mind is excited for the battles to come, because it knows that victory is certain.
Spiritual warfare is vital. There has to be a stop to sinning. I have to be extremely awake if I don't want opportunities to be saved from sin to pass by unnoticed. It has to be life or death for me. "… and having done all, to stand." Ephesians 6:13. Although right now my opportunities seem endless, one day they will come to an end. Then I'll have no more chances for salvation. So I have to use them today! My salvation must be of the greatest importance in my life. And for myself I can say that it really is.
Scripture taken from the New King James Version®, unless otherwise specified. Copyright © 1982 by Thomas Nelson. Used by permission. All rights reserved.