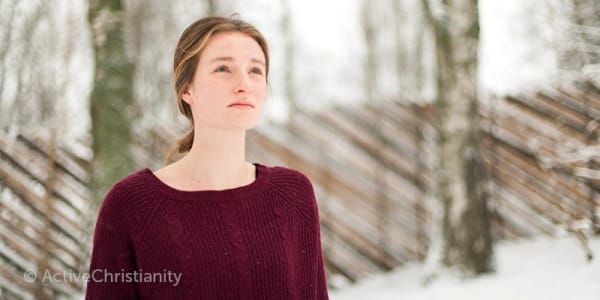 Fighting for my eternity
I have a promise for an eternity that is worth fighting for.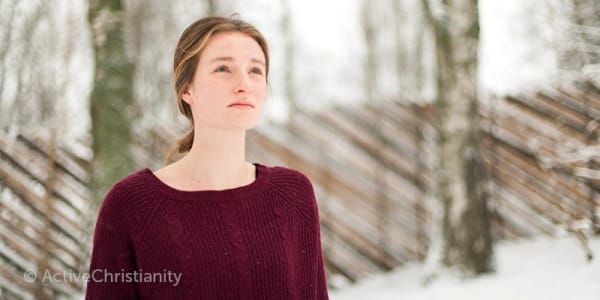 Why is it so important to not let one little thought live, when I know it to be wrong?
In Song of Solomon 2:15 it is written, "Catch us the foxes, the little foxes that spoil the vines." I have a promise for an eternity that is worth fighting for, and those little thoughts are like "little foxes" that can spoil everything.
The thought came into my mind unbidden. It was not a noble and pure thought. (Philippians 4:8) It was not a thought that I would choose to think. I was so tired though. I felt like I really didn't have the energy to deny it this time. I was really tempted to just let it go. I had to take up a really conscious battle and say "No! I must not allow this sin to live!"
I prayed to God that He would strengthen me to stand in this temptation, and I thought of Bible verses that tell me what I must do with these kinds of thoughts. Although I was sorely tempted to allow that thought to live, I did not give in. I got victory in that battle, and Satan received a blow.
Why do I fight against sin?
But then the thought came to me, "Why is it that I must not give in when I'm tempted to a thought like that? Is it actually sin?" I know that to sin is to do what I know beforehand to be against God's Word and will. The Bible also tells us to take every thought into captivity. (2 Corinthians 10:5) So I know that sinning actually starts in my thought life; it's not just the outward manifestation that is sin. But maybe in the back of my mind I'm still wondering, "What harm would it really do anyway? It's not that bad. It's not really going to have an impact on anyone, no one will ever know."
But then I think of my heavenly Bridegroom; the true reason why all the sin that comes up in my thought life really has to be put to death. He lived here on earth, and was tempted in every point just as me, yet without sin! (Hebrews 4:15-16) And because He did that for me, He left me footsteps that I can follow in. "For to this you were called, because Christ also suffered for us, leaving us an example, that you should follow His steps:'Who committed no sin …'" 1 Peter 2:21-22. That is the very reason why I have to put all of these thoughts to death; nothing can be allowed to live. After everything that He has done for me, this is what I must do to be well pleasing and worthy of such a bridegroom.
I live for eternity
Although I am here on earth, I live for eternity. How I get to spend eternity is completely dependant on how I've lived while still on earth. In Matthew 7:21 Jesus says, "Not everyone who says to me, 'Lord, Lord,' shall enter the kingdom of heaven, but he who does the will of My Father in heaven." In eternal life there is no room for any sin.
And whether I can see it at the time of temptation or not, giving in to sin, no matter how small and hidden, will always have bad results. "For the wages of sin is death." Romans 6:23. It's not that God wants me to suffer; doesn't want me to enjoy myself. It really only is for my very best, in every way, that I should overcome sin. I'll experience the results of that while here on earth, and for all eternity. The rest of the verse goes on to say, "the gift of God is eternal life with Christ Jesus our Lord."
That is what I truly fight for: my eternal call with Jesus Christ, my eternal bridegroom. I want to be a bride without spot or wrinkle, worthy of Him. It is an incredible calling. Nothing on earth is worth losing that calling for. No matter what my feelings are, I will give up my own thoughts and will, and just be obedient to what God speaks to my heart.
Scripture taken from the New King James Version®, unless otherwise specified. Copyright © 1982 by Thomas Nelson. Used by permission. All rights reserved.