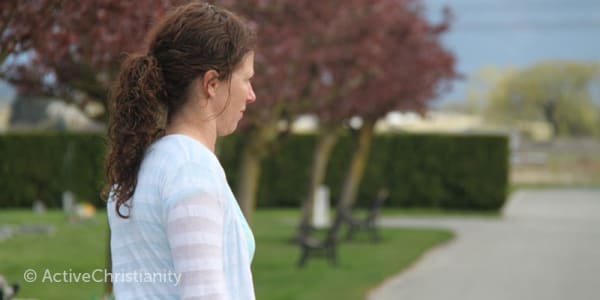 Coping with loss
How would I react if someone close to me passed away? Would I fall apart and not be able to cope?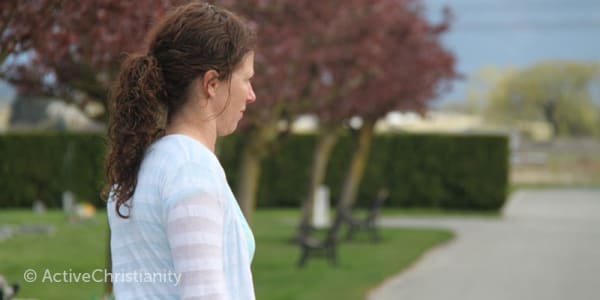 My day started like any other day—it was hard to get up, and I prayed to God to give me strength. Mornings have never been my favorite time of day.
I arrived at work early, and the phone began to ring. I answered it and was alarmed to hear my mom's strained voice on the other end. I knew for certain something was very wrong. My thoughts raced. I froze as I heard her words: "I can't wake your father! He looks so peaceful…"
I clearly remember thinking a few years ago: "I wonder how I would react if someone close to me passed away? Would I fall apart and not be able to cope?" I recalled seeing others go through the mourning process and the pain of losing a loved one. It seemed to me that, more often than not, a heaviness surrounded them, a heaviness and sorrow that didn't seem to go away.
I was afraid of the unknown, of how it would be if something like that were to happen to me. Or even worse—who might it be that I would "lose?" All I knew was that if it did happen, I didn't want this heaviness to take over my life.
Now I was put in this very situation; the unexpected happened. Seeing my dad lying there, it seemed so utterly final.
The pain of losing someone close is definite and real. There is no way to deny that. It can almost feel like someone is twisting a knife in your heart. It can almost hurt to breathe, especially at first. Mourning is a natural and good reaction. It shows that we love. We need time to mourn and grieve, and every person experiences this process differently, and everyone needs to do it in their own way and in their own time. But it shouldn't affect our spirit and take over our lives. I could feel the spirit of heaviness wanting to come over me, wanting to take over my thoughts and my body.
Continue reading below ↓
Like what you're reading?
It is a choice!
Now several years have gone by, and my brain still can't really comprehend that Dad is gone. I do still miss him, and I feel the loss. However, in that time there has been a battle, a battle that by God's grace and by His Word, I won! I can testify that the spirit of heaviness is non-existent in my life! Why? Because I understood it is a choice! I can choose not to allow this heaviness to come into my heart and destroy my life. I can choose to believe God's Word!
A few months after my dad passed away, my mom shared the verses from Isaiah 61:1-3 with me: "The Spirit of the Lord God is upon me. To console those who mourn in Zion, to give them beauty for ashes, the oil of joy for mourning, the garment of praise for the spirit of heaviness; that they may be called trees of righteousness, the planting of the Lord, that He may be glorified."
What an exchange! The garment of praise instead of the spirit of heaviness! A garment means something to wear, something to clothe myself in, something that surrounds me. Thankfulness can come from my heart and lips, instead of self-pity, loneliness and constantly missing the person who has passed on.
I praise God for the father He gave me and for the years we had together! I have no doubt where he is, and I often wonder what it must be like up there. Heaven seems a lot closer, and death doesn't seem so scary or so final. Since that day when my father passed away, I've experienced a yearning, an intense longing for eternity and for heaven. It has awakened in me a new sense of closeness to the unseen world, and I realize much more than before that time is short.
I'm still allowed to live today!
As a Christian, I have always understood that eternity and heaven is something wonderful, something to look forward to! I have also understood that the way I live my earthly life now will determine my eternity. It has motivated me to make the right choices each day so I can see my father again.
Even though the separation of death is not a pleasant thing for those who are left behind, the fact is that it is only temporary. And I'm still allowed to live today! I also have a course to run, and Dad would be cheering me on! Why not live to bless and serve people? Wouldn't that be a good way to use the days that God has given to us? Life is a gift!
When I think back to the day I got the dreaded phone call from my mother, I am reminded that I have a choice—I can choose to live, and I am going to live life to the fullest. The spirit of heaviness is banished from my heart and mind forever!
This post is also available in
Scripture taken from the New King James Version®, unless otherwise specified. Copyright © 1982 by Thomas Nelson. Used by permission. All rights reserved.