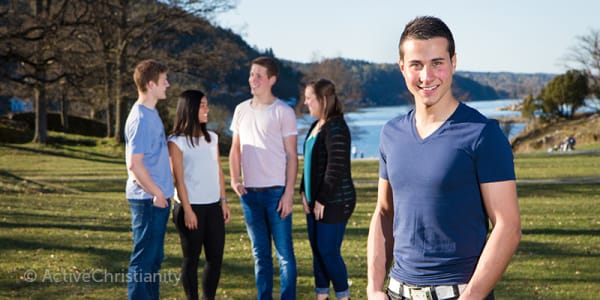 Do I have to shine the brightest?
If every person is a light, wouldn't my light be brighter if I snuffed out all the others?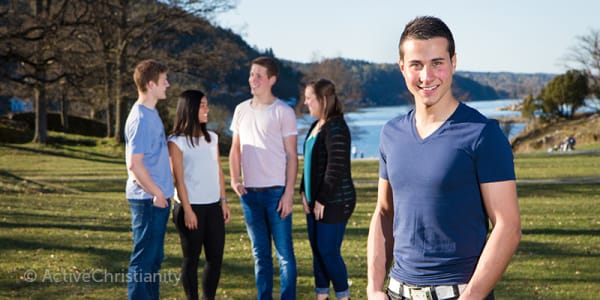 No. We all know that the more candles you light, the brighter the light becomes. Nevertheless, we often do not put that knowledge into practice in our lives. We are often unaware that people automatically blow out others to promote themselves.
Human rights are international – they traverse cultural and national boundaries, and are proof that humankind has an innate knowledge that it is good and right to respect each other. No one should be discriminated against because of racial background, culture, inherited traits, gender, etc. That is something to which we can agree.
But discrimination has not died out; neither from the civil authorities, from peripheral discussion forums on the internet, from schoolyards, nor from people's attitudes. And there is no reason to expect discrimination to disappear unless each person deals with the negative thoughts that have plagued humankind for thousands of years.
My own tendencies
I notice my tendencies daily. I often meet new people. Some of those people come from cultures, childhoods, and circumstances that are similar to my own; while others view the world from a completely different perspective. From the outset, I don't like that very much. I'm not happy that some people have a lower social status or are poorer. Neither do I like it when people are wealthier than I am. I don't like it when others have a different world view than I do, and refrain from doing things that I accept, or think something is unimportant that I value highly. This list can quickly become a long one.
There is a big difference in what I like and how I have decided to behave. Of course I know that my light won't shine brighter when I blow out the others' lights. I know that the world will not be a better place if it becomes more suited to my tastes. No, on the contrary; the world will actually become better if I change my attitude.
Continue reading below ↓
Like what you're reading?
Jesus defied His own nature
I am sure you have heard much about Jesus. He was a guest of tax collectors and sinners; He healed lepers and exhorted His brothers and sisters to love their enemies.
Jesus was not different than I am. He faced His human tendencies every day. He also realized that the world would not become a better place if He did His own will. The way Jesus did change the world was by defying His own nature in favor of what He knew was right. After Jesus, Paul carried on this message, "Let nothing be done through selfish ambition or conceit, but in lowliness of mind let each esteem others better than himself." Philippians 2:3.
The fact that Jesus did this means that I also can do it. But I must actually do it. I have not become any less biased merely because Jesus had a faceoff with His thoughts; However, He has made it possible for me to lay hold of a new thought-life. With Jesus as a Friend and Advisor, I can begin to get a whole new mindset. Wouldn't it be amazing if some of God's thoughts could become my thoughts?
God does not think about people the way I do. He has no prejudices. He does not dislike anyone. He, Himself, has said: "For I know the thoughts that I think toward you, says the Lord, thoughts of peace and not of evil, to give you a future and a hope." Jeremiah 29:11. If I think of people in this manner, what happens to the discrimination?
When God said, "Let there be light," I do not believe that it was His desire that I should blow it out again.
This post is also available in
Scripture taken from the New King James Version®, unless otherwise specified. Copyright © 1982 by Thomas Nelson. Used by permission. All rights reserved.