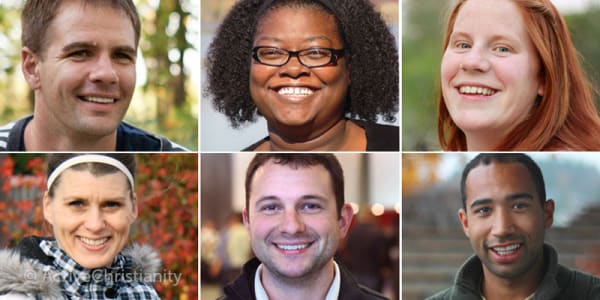 Does God really exist?
I am on a hunt for an undeniable answer.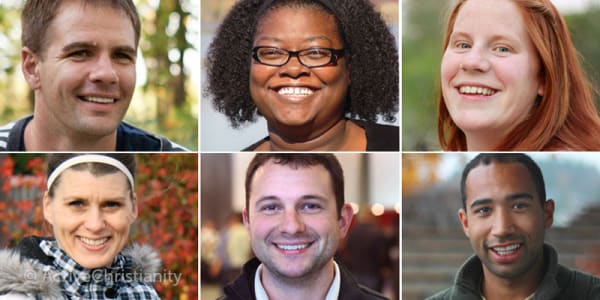 None of the answers I have heard have been enough to convince me that God exists. Until now.
On the hunt
Let's talk about beautiful flowers and majestic trees. Let's talk about baby's fingernails and the DNA code. Let's talk about gravity. Let's not.
These things are compelling, and if I am honest, they should be enough to convince me that God exists. But I am on the hunt for an even stronger proof that God exists – an undeniable answer.
I have a lot of Christian friends. Some of them have experienced illness, some have experienced tragic loss, some have experienced miracles, and some don't have any sort of dramatic story to tell, but in my hunt for evidence of God's existence, they gave the same resounding statement:
"I know God exists because I have experienced Him personally."
Now I am intrigued. I want to know more.
Continue reading below ↓
Like what you're reading?
A personal God?
Dianna, 30, is a single woman from Detroit, USA with a degree in biology. She is eager to tell about how she has experienced God personally in her life. "It is written about a 'still small voice' in 1 Kings and this is how I have experienced God. It is not with big, booming signs or sounds, but He guides my heart gently. When I am quiet, He speaks to me – 'how do you speak to people; how do you behave; what do you do when no one is looking?' I feel Him guiding me through many difficult situations, and as I obey Him, by His help, I experience that I am being cleansed from the sin that I was born with."
Cleansed from sin? I wonder what she means by this.
It makes more sense when Dietrich, 30, one of the youth leaders from Brunstad Church in Ohio, USA testifies about how God has made the impossible things become possible in his life.
"I used to be a slave to what came easiest and most naturally. I was quick to anger, lied more than I told the truth, and was not able to say 'no' to my lusts. This made me unhappy and empty on the inside. When I gave my heart to God I understood that I needed to fight against the sin inside of me and go to Him for help when I was tempted, and I have experienced His help over and over again. Slowly, I have seen my weakest points become strengths – none of this would have been remotely possible without God's help every step of the way."
Put to the test
Teresa, 42, is a vibrant woman from Vancouver, Canada. She has always believed in God, but her faith was really put to the test when her youngest daughter was born with a number of life-threatening complications. She says her life would be empty without God.
"Where can you turn to in need? In the tough situations in life, people can only comfort with soulish words, but God's Word brings life!! I have experienced this first hand – He is faithful!"
I get a chance to talk to another young mom, Elizabeth, 31, from Winnipeg, Canada. She has flaming red hair, and was born with a temper to match – an uncontrollable temper that sent her to the principal's office weekly in school. How did this brazen girl turn into an awesome mother, wife and friend?
She explains, "To the degree I have believed in God and the help He could give me personally, I've experienced real help! The deep peace, joy and ever-increasing fulfillment in life parallels my faith in God. I know that without God in my life, I would have hurt and damaged my family; but by His help, my husband and children can instead only experience patience, warmth and goodness from me."
Experiencing God
At a young age, Derek, 24, a fairly regular guy from Urbana, USA chose to believe that God exists. "I have experienced His incredible goodness and help, and I have experienced His firmness and chastening. Experiencing both of these sides of God in such a personal way has made my faith in Him ever stronger."
I think what he means is that God isn't just a "nice grandfather", but He also speaks to Derek about what he does wrong. He shines a light on sin, and teaches Derek what He needs to cleanse out of his life. In His goodness, God comes with the help and strength needed to make this happen.
One of the most straightforward answers came from Marc, 38, in Winnipeg, Canada. "I talk to God and He talks to me. I ask Him things, and He gives me answers. He sent me the Holy Spirit, which is in me, and this Spirit gives me power to overcome sin. When I ask Him for help, He helps me! He guides me and tells me what to do and say. In the Bible, God promises that if I follow His laws, then He will reward me, and I experience that when I follow His laws of life, He rewards me exactly like He promised. It's all too much to be just a coincidence."
Transformation
Each of these people has experienced that by God's personal help they are being inwardly transformed. They have tapped into a power source that, when they fulfill their part of the bargain, gives them power to live and rule over sin.
Dietrich says, "God is alive and He is still a worker of miracles. He WILL help you and answer you if you cry out to Him. Draw near to Him and He will draw near to you!"
"Believe that God exists and that He is a rewarder of those who diligently seek Him," adds Derek, referencing to Hebrews 11:6, "give your life to God in faith that He does exist, seek Him personally, and He will become your God, your friend and your helper!"
This post is also available in
Scripture taken from the New King James Version®, unless otherwise specified. Copyright © 1982 by Thomas Nelson. Used by permission. All rights reserved.