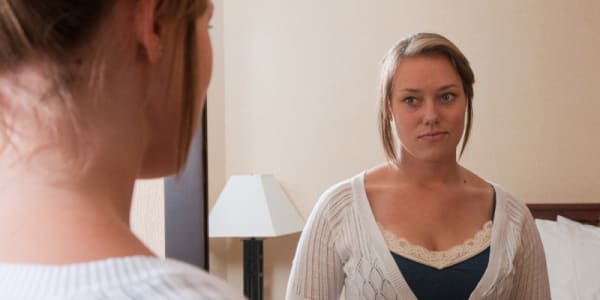 Forgetful me
Why is it so hard to remember what I have resolved?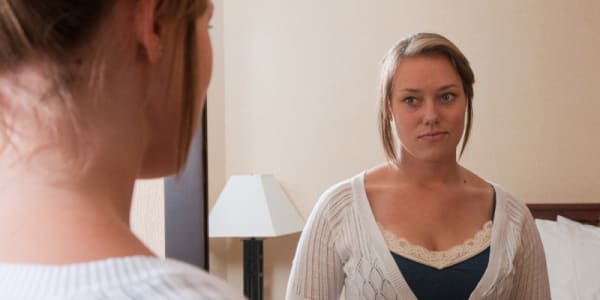 When I get up in the morning, one of the first things I see is my own reflection in the mirror. I remember my face in detail, and would not forget it even if I closed my eyes and didn't look in the mirror for a week.
However, it is different with my inner life: my thought life and my personal relationship with God in my daily circumstances. When I sit in church and hear God's Word, I see everything so clearly. I become aware of sin I didn't know I was bound by; I see attitudes and interests that need to go. In that moment, it is not so easy to hide my problem; but what happens when I return to my daily life? I immediately forgot what I saw and what I was going to do.
Days come and go with the regular routines in the regular surroundings. I ignore my problems, thinking that I will deal with them later. After a while, the impact of what I heard fades away so that it seems less and less important, and is eventually forgotten. Why is it so difficult to remember? How is it possible that what burned so brightly in my heart just goes out?
Hearing, but not doing
"For if anyone is a hearer of the word and not a doer, he is like a man observing his natural face in a mirror; for he observes himself, goes away, and immediately forgets what kind of man he was." James 1:23-24.
This happens again and again. It is a big problem that I procrastinate, and after a while forget to actually do anything about my weaknesses after I have been made aware of them. Then I am a "hearer" of the Word, and not a "doer," and I make no progress. God wants to do a transforming work in me so that I too can live a life like Jesus. I hinder this word when I forget to stay focused! It is so important, yet I just forget about it! I forget what I look like!
To prevent this from happening – to prevent the fire in my heart from going out – I have to do something. If God is to help me, I must do more than just hear and then forget. I must always be receptive to God's promptings and always keep the goal in mind, not just think about all kinds of other things. Can I rather seize the opportunities so that it is easier to focus in my daily circumstances?
Be prepared!
Read, write, listen, talk with someone – whatever I can do – so that the opportunities to overcome don't sneak past me without me realizing it. I will be prepared when the trials come; right now is the time to overcome that specific sin. When I have sought wisdom from God and thought about it ahead of time, I am armed and ready to withstand temptation. It is difficult to overcome, but because I am focused and alert, I pray to God for help. I receive power to stand against my nature.
I must always be aware of what I look like within, and not just carry on, obliviously forgetful. In the same way that I study my reflection in the mirror, I can also search my inner life – allow the Holy Spirit to show me the negative areas that I want to get rid of. In the same way as I cleanse a dirty face, I want to cleanse my thoughts and mind. Just as I remember my own outer reflection, I also want to remember what I have seen on the inside. Seek the truth, think about it, do something about it.
"A little while longer the light is with you. Walk while you have the light, lest darkness overtake you…" John 12:35.
This post is also available in
Scripture taken from the New King James Version®, unless otherwise specified. Copyright © 1982 by Thomas Nelson. Used by permission. All rights reserved.