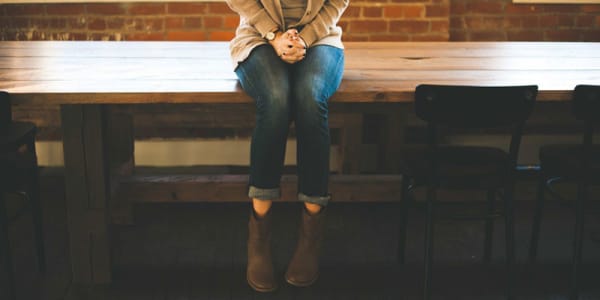 Forgiving the past and the people who hurt me
A powerful testimony about the power of forgiveness, and the healing that is available through faith in the Word of God.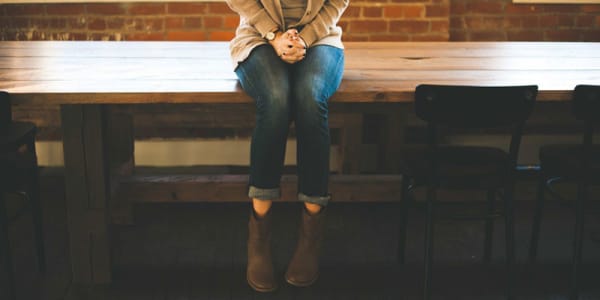 Childhood memories – they last for a lifetime. Pictures in my mind are vivid and clear, attached to how I was feeling in that exact moment of a positive or negative experience. The feeling of the sand under my bare feet on the path that led to a wiry crooked gate leading to childhood bliss: a perfect summer night at dusk. My 5-speed bike leaving a trail of dust. And the dark memories are there – more easily creeping to the surface; more prominent and assertive.
Tension and anger were not foreign to me. Unfortunately, violence, anxiety, and fear followed in their dreadful wake. Yelling was commonplace, and my fight-or-flight mode was jammed into the "on" position.
The walls of my security and trust were torn down. Consequently, I also feared God, in an unhealthy way, and the thought of Jesus returning terrified me. All I pictured was fire and brimstone, and a pit of lava. My automatic reaction if I did something wrong was, God was done with me; He was angry with me, end of story.
Then, as an adult I often heard the verses in Jeremiah 29:11. "For I know the thoughts that I think toward you, says the Lord, thoughts of peace and not of evil, to give you a future and a hope." This verse that I heard so many times has come back to me during trying times, and changed the way I see my relationship with God.
Continue reading below ↓
Like what you're reading?
Holding on to a position of forgiveness
As a teenager, strained relationships, arguing, and violence had reached its peak in my life. I was done. Enough. Questioning life, and questioning my existence, I stared at a bridge – my mind racing with suicidal ideations, asking myself, what is the point of living?
It wasn't until I experienced genuine love and care from a close friend that I was able to open up and start to heal, and was encouraged to forgive.
In my heart and mind I decided to forgive the past, and the people who had hurt me so deeply. Not truly knowing at the time what it required of me, or the road that lay ahead, but that became a turning point. It was a small beginning, a decision. It went against everything in me. I wanted to lie in a puddle of self-pity, and was tempted to be so angry and hateful, and it wasn't without a struggle. Growing up, I had always learnt about forgiveness: Jesus forgave those who persecuted Him. He did not return evil for evil, but with goodness love and mercy. "I forgive you." It's easy to say, but God continually helps me to hold on to my decision.
"For if you forgive men their trespasses, your heavenly Father will also forgive you." Matthew 6:14. God is merciful to me, should I not be the same with others? Even those who have hurt me, and treated me unjustly? I am far from perfect, and Jesus has forgiven me when I have done wrong. I had to think about these things.
I don't ever want to come out of that decision of forgiving – or let bitterness slip in. Self-pity is so close. There are many times I feel like screaming: Why me? Why this? So many "whys." As hurtful as it is to look back and question every detail of my childhood – I choose to believe that God has perfectly planned my life, and He never makes mistakes. When the end of my life comes, God will be able to say – look, she did it! No excuses.
I have also experienced that God is incredibly good. Little decisions that seem insignificant can have a huge impact on where my path goes. God has given me grace to avoid making bad decisions. I believe He has His hand over my life, and that many are praying for me.
Prayer is crucial
I realize more and more the need for prayer. To pray for strength – strength to hold on, and not to give into the thoughts. The dark thoughts, the sad thoughts. If I humble myself and pray, the storm will pass. I know it will. The storm always passes. God's Word can be an anchor for my soul. My feelings are not the truth, and I am learning to rely on God and not myself. To not give in to the symptoms, emotions, and feelings. To remind myself "that's all they are – feelings." They don't have to rule. Sometimes my whole body is against me, but it doesn't have to change my longing! A longing that I believe God has put into my heart. My longing to serve Him, to be good, to forgive.
Forgiveness is ongoing for me. It is not for me to judge, hate or condemn those who have wronged me. It is up to God, He is righteous. (Deuteronomy 32:4) It is, however, up to me to live my life now in the present! I can be the change for the generations after me! I have so much hope for the future – that by allowing God to transform my life from the way that I am, no one will have to experience what I did. "Therefore as the elect of God, holy and beloved put on tender mercies, kindness humility, meekness, longsuffering. Bearing with one another and forgiving one another if anyone has a complaint against another even as Christ forgave you, so you also must do." Colossians 3:13. My hope is that others can taste goodness, love, and mercy from me. That they are treated with warm hands, and can experience a piece of heaven. How am I when other people meet me? Whom do they meet? I want transformation in my life!
Scripture taken from the New King James Version®, unless otherwise specified. Copyright © 1982 by Thomas Nelson. Used by permission. All rights reserved.