Fruit of the Spirit: Longsuffering
Did you know that God's Word says that a longsuffering person is better than the mighty?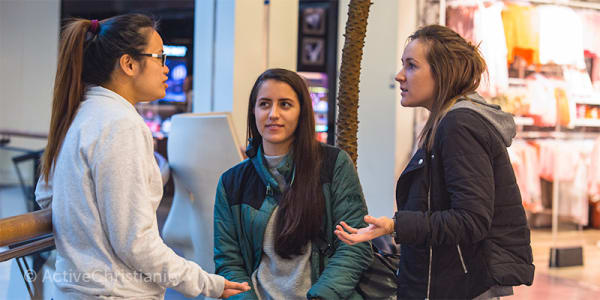 God's Word breaks down and it builds up. It breaks down the evil in us so there can be room for the good. It breaks down anger and makes room for longsuffering and gentleness instead.
First we must be unclothed before we can be clothed. As natural human beings we would rather be clothed. We would like to possess all the good virtues without having to give up our vices. However, it is good to know that we are built up to the same degree that the breaking-down process is taking place in us.
Therefore, longsuffering grows to the same degree that anger and a hot temper are broken down. We have the opportunity to learn from God's longsuffering with us. He works day and night to present us holy and blameless. We must use this same longsuffering when we work with a soul. Leading people to righteousness does not go very quickly. People are conceited and stubborn, and it takes much leniency and patience to lead them to the goal.
Longsuffering is a fruit of the Spirit. (Galatians 5:22) This is evidence that we do not become longsuffering in one day. But by continuously living in the Spirit and keeping all our evil tendencies on the cross, we will gain this virtue – little by little.
It is written: "He who is slow to anger is better than the mighty." Proverbs 16:32. A mighty man is someone who has performed a deed that the average person cannot do. When a person has come so far that he has become longsuffering, he has advanced further than most people ever have. Such a person has considered himself crucified with Christ for a long time and has thus gained the victory over himself. Because his own life has been destroyed, the life of God, and with it longsuffering, has grown forth. Such a person is better than a mighty man.

This article was first published in Norwegian in BCC's periodical "Skjulte Skatter" ("Hidden Treasures") in February 1930.
© Copyright Stiftelsen Skjulte Skatters Forlag
Like what you're reading?
Scripture taken from the New King James Version®, unless otherwise specified. Copyright © 1982 by Thomas Nelson. Used by permission. All rights reserved.