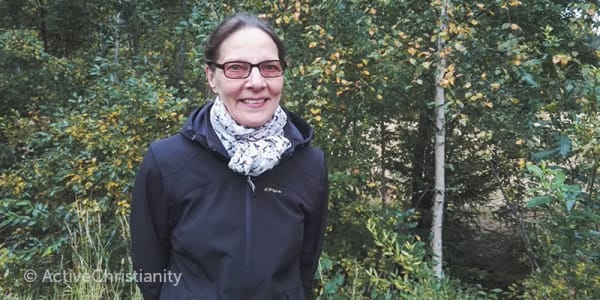 Letting God's Word divide soul and spirit
I realized that I can live a seemingly good Christian life without continuously being in connection with the Holy Spirit.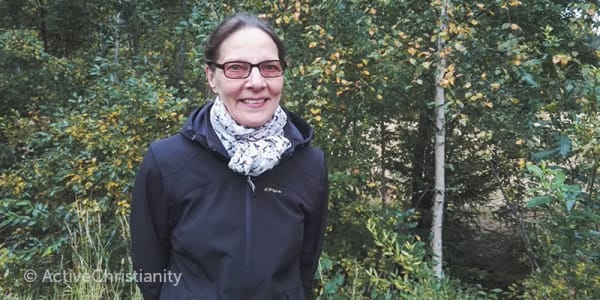 As a young Christian, I heard the gospel of victory over sin, and received faith that it was possible for me. I began to get a deeper understanding of Christianity and how I could get victory over all conscious sin in my life. I made a decision to follow Jesus' footsteps faithfully and to become a wholehearted disciple. Years went by. I had an interesting job and in my free time I was happily taking part in church activities. Daily life came with the same kinds of circumstances, temptations and tribulations that most people experience.
A disciple that cannot hear the Spirit?
In all these life situations, it became obvious to me that I can live a seemingly good, respectable Christian life as a soulish human – meaning I am controlled by human reasoning, feelings, manners and habits, without having my human spirit continuously in connection with the Holy Spirit. I can only follow Jesus as a disciple when I am led by the Holy Spirit. When I understood this, I really came into need.
I asked myself: Am I just a soulish person, who lets my feelings take control and dictate, and cannot hear the Holy Spirit's voice? I knew deep within me that my calling is to be a person led by the Holy Spirit. My own spirit has to be capable of understanding the Holy Spirit's voice; my soul – my human reasoning and feelings – cannot be the central point in my life.
In my need, I prayed for and received guidance and help from God, so that my spirit could be completely free from my soul's thoughts, feelings and influences. Selfishness, needing to be right, becoming offended when I'm not heard, attention-seeking, dissatisfaction when my "smart opinions" are not noted, all belong to my inner life, which is corrupted and controlled by feelings and human reasoning, preventing me from hearing the Holy Spirit's voice.
I want to do God's will uninterrupted with my whole heart, and get to know His thoughts. Then I have to let the Holy Spirit guide and remind me, so that I can find the tasks God has prepared for me. I really want to constantly live this life, which is full of meaning and joy.
Continue reading below ↓
Like what you're reading?
The solution to victory over an up-and-down life
In the cares of daily life, I will be tempted to live according to my mood and emotional state. For example, when I am tempted to be dissatisfied in my circumstances or in the life that God has given me. But in the moment of temptation, I have to firmly resist all those useless thoughts rising from my flesh, and like the apostle Paul, decide with a determined mind that I am crucified with Christ. I no longer live for myself, but Christ lives in me. (Galatians 2:20; 1 Peter 5:8-9) I no longer own myself; I am not the author of my life, but instead I belong to Him, who has raised me from death to life.
I have experienced that once I declare that I am crucified with Christ, I begin to resist the devil. Then he will flee with his evil plot (James 4:7), and at the same time I get power from God to take up a battle and overcome thoughts of selfishness, becoming offended, honor-seeking and bitterness. Then the voice of the Holy Spirit shows me the way of salvation that God has planned for me, the way on which I can find my own life and put it to death. "He who loves his life will lose it, and he who hates his life in this world will keep it for eternal life." John 12:25.
"For as many as are led by the Spirit of God, these are sons of God." Romans 8:14. I want to continue to be led by the Holy Spirit. I know that He will always show me what I must sacrifice, and by obeying Him, I live as a spiritual Christian who lets the word of God divide soul and spirit. God's Word is the judge of the thoughts and intentions of my heart. (Hebrews 4:12)
When those anxious thoughts come up and feelings are negative, I simply obey the Word: "Be anxious for nothing, but in everything by prayer and supplication, with thanksgiving, let your requests be made known to God." Philippians 4:6. When I take heed to the Word, pray earnestly for help and hate those negative thoughts, then they really lose their power and the sword (God's Word) has done its job. Paul prayed that God would fulfill the Thessalonians' will to do good and their work of faith with power so that the name of the Lord Jesus Christ might be glorified. (2 Thessalonians 1:11-12) This is also my heart's longing.
This post is also available in
Scripture taken from the New King James Version®, unless otherwise specified. Copyright © 1982 by Thomas Nelson. Used by permission. All rights reserved.