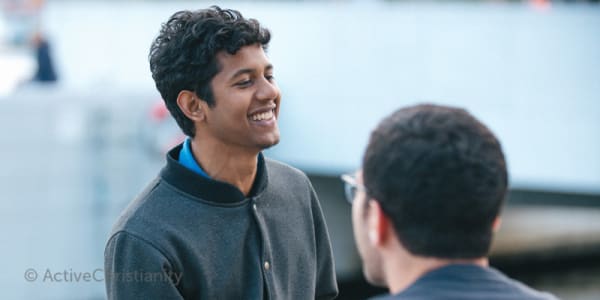 Good tidings!
Let us raise our voices with strength and rejoicing and proclaim the good tidings about everything that is now possible by faith in Jesus Christ!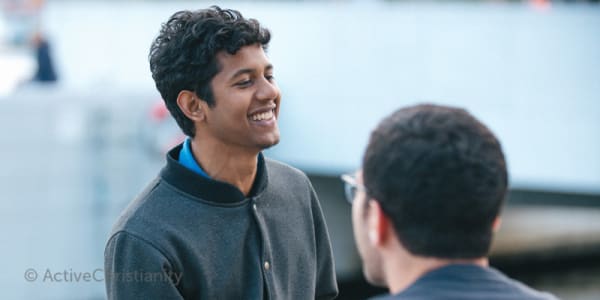 Good tidings: Behold your God!
"O Zion, you who bring good tidings, get up into the high mountain; O Jerusalem, you who bring good tidings, lift up your voice with strength, lift it up, be not afraid; say to the cities of Judah, 'Behold your God!'" Isaiah 40:9.
On Mount Zion or in Jerusalem, there is no one but those who bring good tidings. They have found their God, in whom is all grace, power, wisdom, and comfort. They can shout with joy to all the mourning and longing souls, "Behold your God!" Most people are weighed down by their difficulties, and they do not see the God of all goodness who loves them and would more than gladly give them all the help they need to become happy in time and eternity.
It is truly wonderful to be recorded among the living in Jerusalem. This is a totally different life than that which is lived outside its walls.
Continue reading below ↓
Like what you're reading?
The good news of the new covenant
Jesus was the first one to bring true good tidings. The prophets in the old covenant looked ahead to the joy we would partake of through Jesus Christ. The angel proclaimed these good tidings to the shepherds in the field – good tidings of great joy which would be to all people, because the Savior was born. A new and glorious time began with Jesus when He sent His Spirit on the day of Pentecost. The disciples received the Spirit who had overcome the power of Satan. Jesus sent them out to bring these tidings of joy, that what was once impossible had now become possible. No one could live perfectly according to his conscience before, but now it was possible. (Hebrews 9:9-11.) The time of reformation of all things has arrived! We have every good reason to look forward to a bright future by faith in Jesus Christ.
It is possible to attain to perfect unity in a glorious brotherhood! How great it is to bring good tidings about something like this in a world that is full of strife and fighting! However, unless you have become a partaker of it, you cannot proclaim it with power and joy.
Paul writes that formerly it was not so good, but now something new and totally different had come into being. Sin is a weight and a burden, but Jesus was a messenger of good tidings to all those who were heavy laden. They could come to Him and receive peace and rest. If we ourselves have entered a blessed life of joy, peace, and rest in all of life's various circumstances, we also have an exceedingly glorious message to bring to our fellow men. Those who can bring such good tidings have always been few; therefore they are all the more precious.
Let us now in faith ascend Zion, the high and immovable mountain. Let us raise our voices with strength and rejoicing and proclaim everything that is now possible by faith in Jesus Christ! Unbelief has always had many messengers, but none of them have ever brought good tidings.
This article has been translated from Norwegian and was first published in the paper Skjulte Skatter (Hidden Treasures) in March 1967
© Copyright Stiftelsen Skjulte Skatters Forlag | ActiveChristianity
This post is also available in
Scripture taken from the New King James Version®, unless otherwise specified. Copyright © 1982 by Thomas Nelson. Used by permission. All rights reserved.