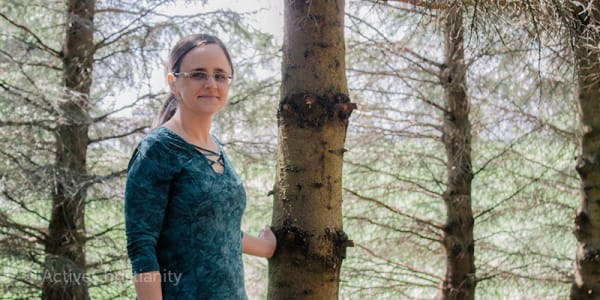 Here's how I found freedom from fear
I realized that fear, although it was very real for me, was not from God. And then He showed me how to overcome it.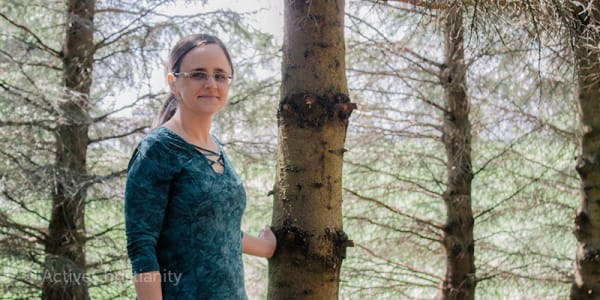 Fear has always been my biggest enemy. For most of my life, I expected the worst. It seemed like disaster was right around the corner and my existence, no matter how comfortable or safe, was about to end.
"I was a slave to fear"
When I was 13 years old, I was suddenly admitted to the hospital for surgery. Doctors found a cyst in my skull that was pressing on my brain. It had gone undetected for my whole life and they told me it was a miracle that I did not have any brain damage and that I hadn't been paralyzed as a young child. The surgery to correct the dangerous swelling was completely successful and I went back to a normal teenager life, after a period of recovery. But somewhere in those years I developed the idea that my miracle might run out soon, and that I didn't have any future to look forward to.
This hopeless way of thinking led to other fears – fear of losing my job, fear of not having enough money, fear of having a car accident, and fears surrounding my family and friends. Anything I felt I couldn't control caused me great anxiety. For many years these fears, even if they were completely irrational, or highly unlikely, were very real for me. They were often powerful and gripping, controlling my thoughts and actions.
Eventually, I realized that all these fears were exercising far too much control over me and were in fact only making me miserable. As I examined my thoughts and motives in my situations, I realized how often my fears drove me to say or do things that unintentionally hurt other people. I felt like I was a slave to fear and I really had a longing to be free!
Continue reading below ↓
Like what you're reading?
Fear is a spirit
In the Bible it says, "God has not given us a spirit of fear, but of power and love and a sound mind." 2 Timothy 1:7. I read this verse and I decided that I would believe it exactly as it was written. That fear, although it was very real for me, was not from God. I came to understand that fear is a spirit – it is an enemy that is not part of me, but is something that I can actively fight against. (Ephesians 6:12.) The spirit that God gives me is full of power – power to overcome that spirit of fear, so that it can be replaced by love, thankfulness and hope. I consciously decided that I would be Fear's worst enemy – never again would I let it control my life.
With this decision, I went on the offensive. I examined my thoughts in each situation, looked to see if there was any fear there, and I prayed to God that He would give me that spirit of power, love, and a sound mind. Gradually, I took each specific area of fear and worked with it. Every time those thoughts came up, I asked God for help to overcome them.
Now, I can say that I have experienced tremendous victory in this area! I am much more able to recognize fear when it arises, and then I can quickly pray and ask God for help to overcome. Fear, once an unconquerable giant for me, has become an enemy that I know how to fight. I still encounter its gripping power sometimes, but I have experienced that when I cry out to God, He comes to my side and gives me the power I need to overcome.
And I have experienced many miracles in my life through these battles. Hopelessness has been replaced with "thoughts of a future and a hope," which are God's thoughts for me. (Jeremiah 29:11.) I have learned to place my life in His hands completely and trust that He sends everything for my very best.
Verses that were weapons for me
God's word contains exactly what I need, and there I also found the weapons to overcome when I was tempted to give in to these feelings of fear. Here's a list of verses that especially gave me the strength:
"God has not given us a spirit of fear, but of power and of love and of a sound mind." 2 Timothy 1:7.
"For I know the thoughts that I think toward you, says the LORD, thoughts of peace and not of evil, to give you a future and a hope. Then you will call upon Me and go and pray to Me, and I will listen to you. And you will seek Me and find Me, when you search for Me with all your heart." Jeremiah 29:11-13.
"There is no fear in love; but perfect love casts out fear, because fear involves torment. But he who fears has not been made perfect in love." 1 John 4:18.
"Be anxious for nothing, but in everything by prayer and supplication, with thanksgiving, let your requests be made known to God." Philippians 4:6.
"He delivered me from my strong enemy, from those who hated me, for they were too strong for me. They confronted me in the day of my calamity, but the Lord was my support. He also brought me out into a broad place; He delivered me because He delighted in me." Psalm 18: 17-19.
"He shall call upon Me, and I will answer him; I will be with him in trouble; I will deliver him and honor him. With long life I will satisfy him and show him My salvation." Psalm 91:15-16.
"Who, in the days of His flesh, when He had offered up prayers and supplications, with vehement cries and tears to Him who was able to save Him from death, and was heard because of His godly fear." Hebrews 5:7.
"Therefore do not cast away your confidence, which has great reward." Hebrews 10:35.
This post is also available in
Scripture taken from the New King James Version®, unless otherwise specified. Copyright © 1982 by Thomas Nelson. Used by permission. All rights reserved.