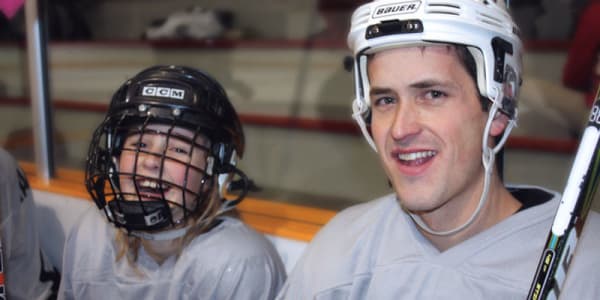 "Hockey was my passion"
We're heading into Winter, and for many Canadians that means just one thing: hockey.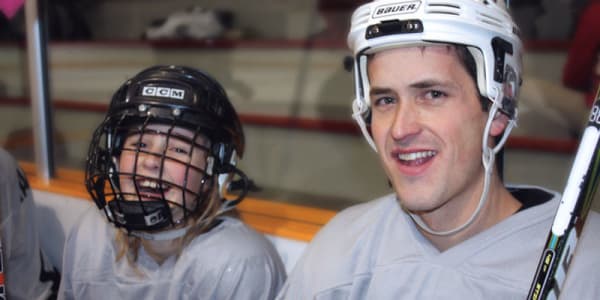 As the new season starts, guys of all ages are out buying new skates, sticks and helmets. Some are starting for the first time, others are hoping to improve on last season, and every one of them can't wait to get on the ice. For many Canadians, hockey isn't just a sport – it is a way of life.
Jeremy (24) is one of the more experienced players in the fellowship in Vancouver. He grew up in a Christian home in British Columbia, hitting his first slap shot when he was 7 years old. I go to get his opinion on Canada's biggest sport one hour before the weekly training session. This is a weekly activity for kids and adults from ages 12 to 36, which he is attending along with 25 other young people.
A ticking time bomb
He's relaxed and doesn't mind talking to me, although not everything he says is so pleasant for him to remember. "Hockey was a stage where I could promote myself – at least in my own mind. It was all about who could play the best, who could hit the hardest."
"I was a ticking time bomb," he tells me, thinking back. When things didn't go as he thought they should, he would lose his temper; if he missed one shot too many, or if someone took him out, anger and frustration would get the better of him. He admits that it was because he was so wrapped up in himself.
But this isn't the guy I see in front of me. He's happy – there's no other way to describe it, he's just happy. I ask him what has changed.
"Now I play hockey for a totally different reason," he explains with enthusiasm. "When our youth group gets together to play, the point is that we all have a good time being together."
Continue reading below ↓
Like what you're reading?
More and more like Christ
Jeremy now has a totally different outlook on life compared to the frustrated, aggressive guy he was. He has decided to live his life completely for God. He now realizes that it is not "all about him". He still plays hockey, but then hockey itself was never the problem; conquering his anger and selfishness has changed him. "I enjoy hockey more now, and I play uninhibitedly because I don't have to keep up a certain image. There are no more good days and bad days", is his parting comment as he leaves to put on his equipment.
Being the star hockey player is no longer Jeremy's goal. He has found a simple recipe for happiness, not only when playing hockey, but in his everyday life as well. His longing to be more and more like Christ is now his passion.
Scripture taken from the New King James Version®, unless otherwise specified. Copyright © 1982 by Thomas Nelson. Used by permission. All rights reserved.