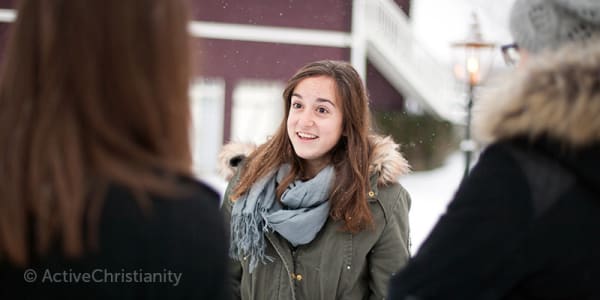 How can I convince my friends to become Christians?
When it comes to convincing someone to become a Christian, a faithful life speaks volumes.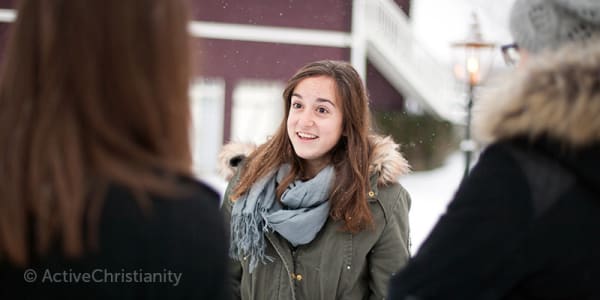 Nothing on earth compares to our glorious calling as Christians – to be partakers of divine nature! The calling to follow Christ in every way and thus partake of these great and precious promises. A life of faithfulness leads to a life of rich eternal reward, and God has provided everything necessary to attain to such a life. It is a calling worth giving up everything for.
"As His divine power has given to us all things that pertain to life and godliness, to the knowledge of Him who called us to glory and virtue, by which have been given to us exceedingly great and precious promises, that through these you may be partakers of the divine nature, having escaped the corruption that is in the world through lust." 2 Peter 1:3-4.
Blind to the truth
Knowing the greatness of this calling makes us long to have our loved ones with us on this path to eternal glory, so that they can be saved from "the corruption that is in the world through lust." It's heartbreaking to see how Satan has blinded them to the truth, how he has deceived them so that they don't see their need for God, so that they don't see that the path of following their lusts really will lead them to corruption.
Satan is a master of manipulation. He lies, he deceives, he makes sin seems less sinful, so that people don't see the damage that it causes. He is sneaky; a wolf in sheep's clothing. He makes sin appear attractive and innocent. "Just this once. It's not a big deal. Just think how good it will feel! It's not going to hurt anybody." How can we make them understand that there is so much more to it than that? That lying, vanity, speaking evil about others, etc., all of these things that seem so innocuous, are actually harming our spirits for all eternity? But how can that be done? To try to persuade them with words most often leads to arguments, frustration, and broken connections. People need to see the value in being a Christian. Preaching without a life to show for it is useless.
Continue reading below ↓
Like what you're reading?
Let your light so shine
"Blessed is the man who endures in temptation, for when he has been approved he will receive the crown of life, which the Lord has promised to those who love Him." James 1:12.
In order for us to receive this crown of life, and thus show our friends and family the value of living this life, we have to work, fight, pray, and be 100% faithful to be obedient when God points out where we have to cleanse out the sin that we are tempted to. "Laying aside all malice, all deceit, hypocrisy, envy, and all evil speaking." 1 Peter 2:1. That's how seriously we have to take it.
When we are unwavering in our fervor to overcome Satan and sin, then a transformation will take place in our lives. Others will see that where we used to react with impatience, now we are patient. Where we used to think only of ourselves, now we think only of the others. Where we used to speak evil of the others, now there is only goodness and kindness. When they see this they will know that there is something going on in our lives. They will see the results of a life of faithfulness. It's the life that we live, that will speak to them the most. That is what will make them see that the life they are living is not enough. This is a life that truly satisfies, compared to a life of constantly seeking for something more.
"Let your light so shine before men, that they may see your good works and glorify your Father in heaven." Matthew 5:16.
An effective missionary
When we cleanse ourselves from sin and resist the devil, then we come closer to God. (James 4:7-8) When we have this connection with Him, He can give us the right words to speak, and show us the right time to speak them. But this cannot be done without a life behind our words. If we are not living this life, we cannot be a missionary.
And we can pray for them! Pray that God will open their eyes to see their need! It does not say for nothing that "The effective, fervent prayer of a righteous man avails much." James 5:16.
This post is also available in
Scripture taken from the New King James Version®, unless otherwise specified. Copyright © 1982 by Thomas Nelson. Used by permission. All rights reserved.