What does it mean for me to be a disciple of Jesus?
Jesus is no longer here on earth in person, so how do I become His disciple? How do I follow Him and live close to Him?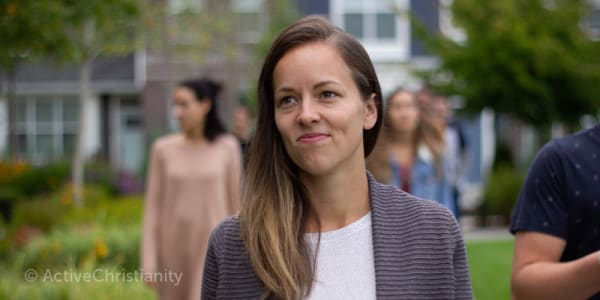 There is much written in the New Testament about the disciples of Jesus. They were those who were closest to Him and those who followed Jesus wherever He went. The definition of a disciple is a "personal follower of Jesus." Jesus tells us to "Forsake everything and follow Me." Jesus is no longer here on earth in person, so how do I become a disciple of Jesus? How do I follow Him and live close to Him?
Luke 14:33 says, "So likewise, whoever of you does not forsake all that he has cannot be My disciple." Therefore, the opposite is also true: He who does forsake all that he has can be His disciple. But how do I do that? Does that mean that I must sell all of my earthly possessions and go live in a secluded place without family or belongings? How do I forsake all that I have?
"Forsake everything and follow Me"
I first have to figure out what I have, in order to forsake it. I thought about my belongings: I guess I have them, but it would only take a fire or disaster to lose it all, so therefore they can be taken away from me without me forsaking them. What about family and friends? They too can be taken away from me by something so small as a virus or an accident. If it was a matter of my outward possessions, then it would be easy to forsake them to become a disciple. But I have met people who have sold everything and lived in a secluded place and they were very miserable people – definitely not disciples of Jesus! So what is really mine that Jesus wants me to forsake in order to follow Him? The only thing that is really mine that no one can take away from me, regardless of my outward situation, is my thoughts and opinions.
I realize that I have a thought and opinion about everything! These can be very strong, regardless of what I possess outwardly. In Isaiah 11:3 it's written about Jesus: "His delight is in the fear of the Lord, and He shall not judge by the sight of His eyes, nor decide by the hearing of His ears." If Jesus did not judge by what He saw or heard, who do I think I am when I have a thought or opinion about everything I see and hear? Am I willing to forsake my own opinions and listen to what Jesus has to say?
It could be that someone acts out or says something mean. My opinion might be to set the situation straight. But when I forsake my opinion and listen to my Master, who sees the heart and doesn't judge by what is said or heard, maybe the thing that needs to be done is to be silent. Maybe that person's outburst is a result of an inner pain or distress. Maybe what is needed in this situation is to show love and patience. I cannot follow Jesus, who "went about doing good" and be His disciple without forsaking my own ideas and opinions. (Acts 10:38.)
Continue reading below ↓
Like what you're reading?
Who is directing my steps?
It is one thing to understand that my thoughts and opinions are often incorrect when it concerns the others. But what about when it comes to my own life? Do I think I know what I need for my salvation? Do I have an agenda with my life? Do I think that I know how much I can bear and when it becomes more than I can bear? Do I think I know where I want to be in five years, with my life? That doesn't mean I should not have a plan or direction in life, but when things come my way that, in my opinion, seem unfair or too difficult, am I willing to forsake all that I have and know and think, in order to become a disciple of Jesus? In Proverbs 16:9 it says, "A man's heart plans his way, but the Lord directs his steps." So do I really let God direct my steps, also when I am planning my way?
We can learn something from Job, who "was blameless and upright, and one who feared God and shunned evil." Job 1:1. We all know the many catastrophes that came Job's way and he still did not curse God. In Job 40:2, God says, "Shall the one who contends with the Almighty correct Him?" In chapter 42, Job "repent(s) in dust and ashes." He never cursed God out loud throughout his sufferings, but it is obvious that he had his own thoughts and opinions about what had come his way or he wouldn't have had anything to repent from.
Do I see being unthankful or complaining about what God has allowed to come my way in life as contending with the Almighty to correct Him? Or do I repent in dust and ashes and forsake my own ideas and thoughts in order to follow Jesus and become His disciple? When I do forsake my own thoughts and reconcile myself to what God's thoughts for my life are, then I become happy and have peace deep within.
The end intended by the Lord
Then the verse in James 5:11 becomes revealed to me: "Indeed we count them blessed who endure. You have heard of the perseverance of Job and seen the end intended by the Lord – that the Lord is very compassionate and merciful." Do I see the end intended by the Lord in my life through the situations He has brought my way? Do I see that the whole point of these outward situations is so I can learn to forsake my own ideas and that I truly can become a disciple of Jesus and follow Him? Do I see that by doing this I become indescribably happy regardless of my outward circumstance, and I lose any fear for the future?
The only thing standing in the way of me becoming a disciple and becoming happy and having an unshakeable peace inside is my own opinions and thoughts. If I do not forsake these, I will never see where Jesus went in order to follow Him. In Matthew 16:24, He says, "Then Jesus said to His disciples, 'If anyone desires to come after Me, let him deny himself, and take up his cross, and follow Me.'" Now this verse becomes very real in my life. In order to follow Jesus, I must deny my own thoughts and ideas and put them on the cross where they can die. Once I do this, I see His compassion and mercy and that He truly does bring the very best my way. (Romans 8:28.) Then I truly am a disciple of Jesus.
This post is also available in
Scripture taken from the New King James Version®, unless otherwise specified. Copyright © 1982 by Thomas Nelson. Used by permission. All rights reserved.