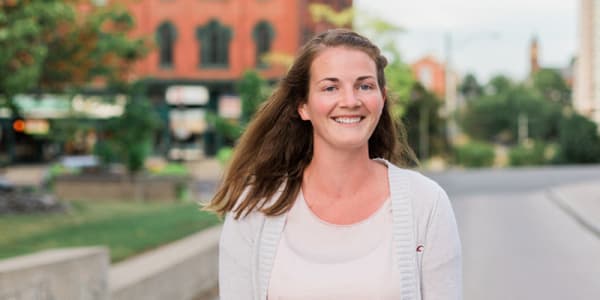 How I know this is the truth
I grew up in a Christian family, but what made me convinced of Christianity for my own life?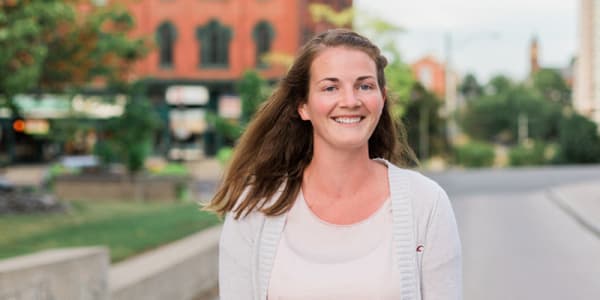 There are hundreds of different religions and philosophies in the world. How can I know which one is "right"? Here is the answer I found.
I was born into a Christian family, and for as long as I can remember, I have believed that Jesus is my personal savior. It has never really been something I questioned.
In college, I was challenged by the question, "Of the hundreds, maybe thousands of religions and philosophies in the world, how do I know that I have the 'right' religion? If I had been born into a family of a different faith, would I have thought that my religion was 'right' then? Would I have converted to Christianity? Libraries hold thousands of books and writings about religion — too much to possibly read. So, how could I be so sure in my faith?"
In Hebrews 13:7 it is written, "…whose faith follow, considering the outcome of their conduct." It struck me that the proof is in the results.
I started thinking about people I know whose Christianity had been a conscious, personal walk throughout a lifetime. They had a "life-giving spirit." (1 Corinthians 15:45) Their eyes revealed deep inner peace, goodness, confidence, and love. You wanted to spend time with them.
"I want to be like that!" I thought. "I want to be full of thankfulness and goodness instead of being bitter, complaining, and angry. I want to have a 'life-giving spirit.'"
That was my answer! I would choose the path that I know leads me to the results I want.
This simple faith carried me through many years, yet I knew the answer was much deeper. People of many faiths achieve a level of peace, unity, joy, etc. Then recently I was challenged to search out the answer. At a course I attended, the instructor asserted that "all religions are the same." Naturally, I couldn't agree. So I pondered: what does true, unadulterated Christianity have to offer over others? The answer hit me like a bolt of lightning. Simple, yet staggering.
Fullness of virtue – is this possible?
In Ecclesiastes 3:11, it is written, "He has put eternity in their hearts." God created us with a desire to search for truth and eternity. Through the ages, spiritually-awake people around the world have attempted to achieve that in many different ways. Thus, there is a common thread in all religions that seeks goodness, peace, kindness, harmony, love, and so on. This is done through selfless serving of our fellow man, meditation, sacrifices, and many other actions; and it is clear that people who devote themselves to seeking virtue do achieve it to a degree. Yet although some may come close, no one — not even the greatest prophets, sages, and gurus — has been able to attain the fullness of virtue and perfect unity with God on their own.
Then the "missing link" dawned on me
God looked on His creation, and saw mankind struggling. Through Moses, He gave His people the Jews His laws, which helped them hold the evil in check. Nevertheless, even that was unable to deal with the root of the problem — the lusts within. (Romans 8:3; Hebrews 7:19) Therefore, He sent His Son, Jesus. Jesus came as a human being, with the same human nature as ours, (Romans 8:3; 1 Timothy 3:16; Hebrews 2:14) and He also had God's Spirit to guide and help Him. (Luke 3:22; Luke 4:1; Luke 4:14,18) With the power of the Holy Spirit, Jesus was the first man to fully overcome evil.
This was something new! Jesus showed His disciples the way to God: "If anyone desires to come after Me, let him deny himself, and take up his cross daily, and follow Me." Luke 9:23. Not only to deny oneself, but also to take up one's cross. This daily cross is not Jesus' death on the cross on Calvary; it is a daily process of me personally taking up my own cross – i.e. putting the sin to death – whenever I'm tempted to evil, and crucifying my own lusts and desires just as He did. (Galatians 5:24)
Jesus' disciples recognized that Jesus had the answers they needed, so they were distressed when He told them He would leave them. They knew they couldn't do it on their own. But Jesus explained that He had to leave so that He would send them "the Helper" — the Holy Spirit. (John 14:26; 15:26; 16:7; Acts 1:8). And truly, when they received the Holy Spirit, they received power over evil beyond anything they had known or experienced. (Acts 2)
So that's it! This is how Christianity can help where other beliefs fall short: First, Jesus paved the way of the cross; then, He gave us the Holy Spirit within us to give us the power to overcome sin, that which separates us from God. I was almost in tears as I began to comprehend the magnitude of this revelation. Instead of man trying his best but not quite being able to attain the oneness with God he desired, Jesus has shown me the way, and given me a Helper, the Holy Spirit, so I don't have to attempt it alone.
Suddenly the scriptures came alive. Paul wrote to the Colossians, "…the mystery which has been hidden from ages and from generations, but now has been revealed to His saints. To them God willed to make known what are the riches of the glory of this mystery among the Gentiles: which is Christ in you, the hope of glory. Him we preach, warning every man and teaching every man in all wisdom, that we may present every man perfect in Christ Jesus." (Colossians 1:26-28). I don't have to try to reach God on my own; no, I have Christ in me! Toward what goal? To become perfect in Christ Jesus, just as He is perfect!
No longer just following in "blind faith"
To say all religion is the same would be to despise Jesus' suffering and death for our sakes. It would be the same as saying He didn't need to do that, that we would have been able to reach God on our own if we only did enough good works, followed the right rules, meditated enough, or offered enough sacrifices. In that case Christ would have died in vain! (Galatians 2:21; Hebrews 7:11; 18-19)
How ironic, I thought, that although Christ is the answer the world needs, even many Christians don't really understand it. Actually, few Christians truly are walking on this way and accessing the power of the Holy Spirit to make it possible! Thus, people look at superficial Christians, shake their heads, and conclude the truth must be elsewhere. Many Christians are overcome by greed, covetousness, ingratitude, hatred, judgement, etc. Even in the days of the Apostles, people started going off track, getting bound by rules, philosophy, false freedom, and much more. In 2 Corinthians 11:3, Paul warned them against being corrupted from the simplicity that is in Christ. The way is so very simple, yet so difficult because it requires surrendering our self-will. No amount of fancy theology or philosophy can take us around that narrow gate. (Matthew 7:13-14) Like Jesus said in John 14:6, "I am the way, the truth, and the life. No one comes to the Father except through Me."
Paul wrote, "For the message of the cross is foolishness to those who are perishing, but to us who are being saved it is the power of God. For Jews request a sign, and Greeks seek after wisdom; but we preach Christ crucified, to the Jews a stumbling block and to the Greeks foolishness, but to those who are called, both Jews and Greeks, Christ the power of God and the wisdom of God." 1 Corinthians 1:18, 22-24.
This is not just theory or theology for me. This is life. I have personally experienced the Holy Spirit giving me power to overcome my sinful nature. In the beginning, I accepted this truth in blind faith after "considering the outcome of their conduct," but now, as I continue to put to practice what the Holy Spirit reveals to me, I am personally starting to "taste and see that the Lord is good." Psalm 34:8
While I do not claim to fully understand God the Creator with my small human mind, I am fully convinced that I have found the way that leads to Him. The more I walk on this way, the better I get to know God, and He reveals to me more of what I need to put to death in order to become like Christ. So like the apostle Paul, I can say with confidence: "Not that I have already attained, or am already perfected; but I press on, that I may lay hold of that for which Christ Jesus has also laid hold of me." Philippians 3:12.
Scripture taken from the New King James Version®, unless otherwise specified. Copyright © 1982 by Thomas Nelson. Used by permission. All rights reserved.