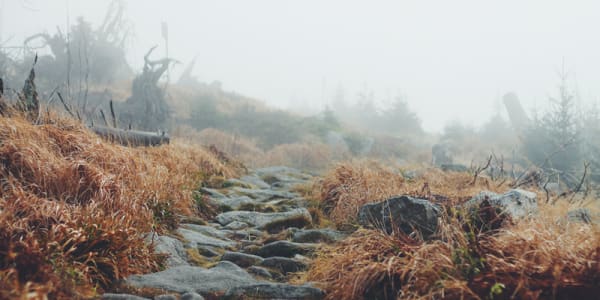 How to navigate the minefield of our flesh
Our time in the flesh can be compared to a journey through a minefield. How do we make it safely through?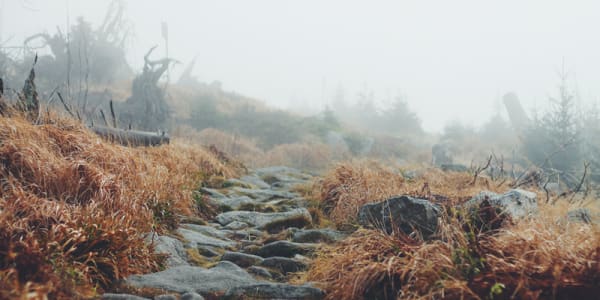 The passions and desires of the flesh are the sin that we have. It is only when we act according to these passions and desires that they become sin we have committed. If we are carrying about in our body the dying of the Lord Jesus, these passions and desires never need to be more than a temptation. (2 Corinthians 4:10; Galatians 5:24)
"Always carrying about in our body the dying of the Lord Jesus" means that the passions and desires are not allowed to live and to rule our bodies. Jesus Christ was the first one to put these lusts of the flesh, to death, that's why it's called the "dying of the Lord Jesus." He came in the same flesh as the children and consecrated the way through the flesh without once giving in to the lusts and passions dwelling in it. The flesh that He had is one and the same as the flesh that we have. (Hebrews 2:10-18)
A journey through a minefield
Our time in the flesh can be compared to a journey through a minefield. It is strewn with passions and desires that we are drawn to, even when we know full well that they will blow up on us. These include jealousies, outbursts of wrath, adultery, hatred, selfish ambitions, etc. We know the danger of these things. However, before Jesus came in the flesh, the minefield was dark, no path had been made through it yet, and people had to stumble around helplessly, unable to avoid sinning.
But then Jesus came with the exact same flesh and blood that we have, and He, from the beginning of His life to His death on Calvary, navigated that minefield without once falling to the danger there. (Hebrews 4:15; Hebrews 10:19-20) In other words, when He found the passions and desires there, He didn't allow them to live. He brought them into death – the "dying of the Lord Jesus."
When He had finished opening the way, Jesus sent us the Holy Spirit, who was with Him as He forged this way, to now show us the way. The Holy Spirit is our guide through the flesh, showing us how to keep to the narrow way. And we have the Scriptures to illuminate the path. "Your Word is a lamp to my feet, and a light to my path." Psalm 119:105.
Follow Jesus on the way He opened
We have the same flesh as Jesus, that field full of mines, those passions and desires. That is the sin that we have in our bodies, because we are human. (1 John 1:8) However, just because we have it doesn't mean we have to commit it. On the contrary, as disciples of Jesus Christ, we follow our Forerunner on the way He opened, putting everything that we find there to the death of Christ, as soon as we find it. That bomb of greed doesn't have to blow up. That lust to impurity doesn't have to blow up. When we find those bombs we immediately defuse them, in the power of the Holy Spirit, who has done it before, and will do it again.
How do we do that? First, we judge it. "This is sin; this is envy (or whatever it may be), and this is evil and wrong, and will only cause harm to me and to anyone it touches." Then we hate it. "God, help me to see this as evil as it really is, help me to see and understand the danger that it would be to allow this to live, and to hate it with all my heart and to love righteousness and to love You more than my lusts." Then we put it to death. "God, give me all the strength and power that I need to resist this, to overcome the thoughts and the desires, and instead to do Your will."
The result of clearing the minefield
Then we stop the lusts before they are conceived, before they become sin, before they have time to cause death and destruction. (James 1:14-15) Imagine how much better to stop thoughts of malice or hatred in the first moment we become aware of them, when they are still just seeds of discontent, rather than allowing them to grow and flourish and become huge problems. Life without the burden of sin is incomparable to a life of serving our lusts.
And what do we find then, when we carry about in our body the "dying of the Lord Jesus," when we put sin to the death? That life is peaceful and full of rest. "Great peace have those who love Your law." Psalm 119:165. All unrest is the consequence of having sin that has not been put to death. "Where do wars and fights come from among you? Do they not come from your desires for pleasure that war in your members?" James 4:1. When those lusts are put to death, so that they can't cry out for fulfillment anymore, that causes peace. The minefield is "cleared," and instead of causing death and destruction, our natures can begin to bring forth life-giving crops – the virtues of Christ. This is the new creation that God can then work in our lives. Then we are truly free.
This post is also available in
Scripture taken from the New King James Version®, unless otherwise specified. Copyright © 1982 by Thomas Nelson. Used by permission. All rights reserved.