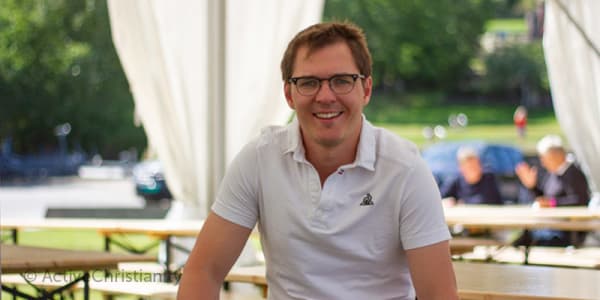 How I discovered the critical key to receiving grace
"A few years ago, a question hit me hard …" Read about Thomas Auchet's life-changing moment.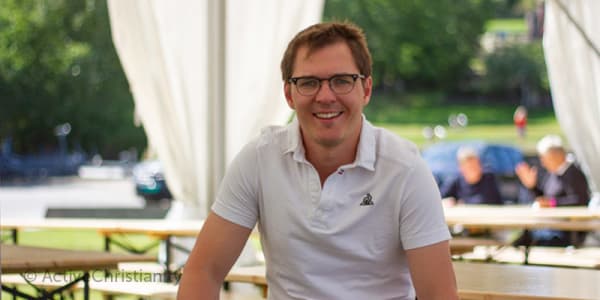 How to receive God's grace
There is a verse in James that can help you in every situation. I have experienced that. It's very simple, that's why it's very easy to remember:
"But He gives more grace. Therefore He says: 'God resists the proud, but gives grace to the humble.'" James 4:6.
It's a really well-known verse, and if you remember this verse in each situation you have to face in daily life, it is the key to problems. When talking with someone who is not being so nice to you, then be humble, and you will find the right way to react. When you have a decision to make, whether big or small, then be humble, and God will give you His grace, and you will find a way. This verse has really helped me all these past years.
Read also: What is true humility?
Continue reading below ↓
Like what you're reading?
"I am nothing"
A few years ago, I was at a Christian New Year's conference. It was 31st December, and I was sitting in a service when this thought hit me. "Why am I here? Have I personally chosen to be here?" I went to church and enjoyed being with my friends and the youth group, being involved in fundraising and other activities. But then God sent me this question: "Why are you here? Have you personally chosen to be here?" and I had to admit that I was there in my own strength and it was because I had such a big ego that He had to confront me with this.
After what I experienced during the conference, I went through a very low period. Emotionally, I was very low, and it was a sad time for me. It lasted about five years. But God had to deal with me in different ways to break down my human strength. He showed me that my own reasoning couldn't lead me to happiness. I had so many questions without answers. But I had to go through this very situation where God had to show me: By yourself you are nothing.
I remember someone once said, that we need to stick our finger in the ground and remember where we came from, figuratively speaking. We are like dust in the big universe, yet we are so proud and pretentious that we dispute with God! By myself, I couldn't find a way that could lead to joy and rest. I had to humble myself. I had to admit that it is only by God's grace that I can face life and go on the way Jesus went. (John 5:30)
"I am nothing" doesn't mean "I have no value." I am very precious to God. He created me so perfectly. But to receive God's grace over my life, I have to admit that He is the almighty God who has everything in His hand. This hand can lift me up if I humble myself, but it can also humble me if I go up.
I remember reading in Matthew 5 about the Beatitudes. "Blessed are the poor in spirit," and so on. And I thought, "Okay, if I can only believe in this simple Word, then I'll be blessed." If I humble myself, God is going to bless me. And that is exactly what happened. That's why I'm very thankful for that period. I really experienced that by God's grace, it is possible.
During that time, I didn't understand what was going on. But now, I am fully convinced that the way is to go down. Every day, I remember that verse. It's really simple, actually. If there are two ways, then I can always choose the way to go down. Being humble is the way. There are no mistakes if you do so.
Read also: A better understanding of God's grace
Man is nothing
I am a doctor and I work in ICU. I see a lot of death and the end of life. Through that, I've also seen how "nothing" we are. I'm sitting here and I'm in good health, but maybe in two or three hours I may be in a bed in ICU. Maybe I will have a car accident, or maybe I'm sick and I don't know it yet. So, we are nothing.
I have seen so many people, very young people, very strong. In a few days or weeks, they're gone. That was also something that helped me think about how serious life is, and how fragile our condition is as human beings.
At the end of your life, you can see clearly the result of how you have lived. I have seen people who have lived for themselves, and they are alone and sad and bitter. I have also seen others who are just at peace, with their family. I guess that was the result of their lives. That has also helped me.
"And He said to me, "My grace is sufficient for you, for My strength is made perfect in weakness." 2 Corinthians 12:9. The key to receiving grace was there, right in front of me. I just had to surrender. In my weakness, God can help me. This key has opened a new door. Behind that door is the way to becoming a true disciple of Jesus. He humbled Himself even to the death on the cross! (Philippians 2:8) It is a path that leads to heaven – by going down!
My deep desire is to walk faithfully on this way. At the end, there is eternal life – what a reward! Here on earth the results of this life are peace, joy and true happiness. I can receive everything I need at all stages in life.
God gives grace to the humble. That is a simple and eternal law of God.
Scripture taken from the New King James Version®, unless otherwise specified. Copyright © 1982 by Thomas Nelson. Used by permission. All rights reserved.