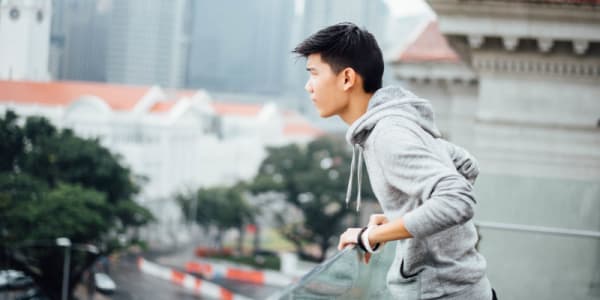 My strength is made perfect in weakness
Awareness of your weakness concerning sin is not the end of the road. On the contrary! Do you know where to turn for strength?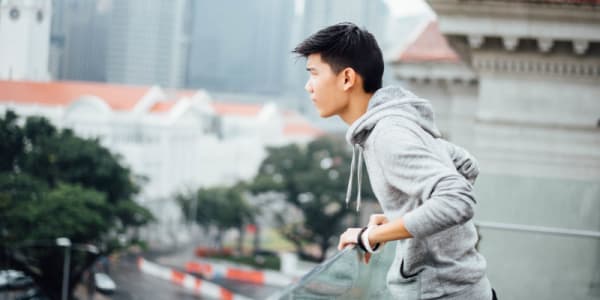 "For we do not have a High Priest who cannot sympathize with our weaknesses, but was in all points tempted as we are, yet without sin." Hebrews 4:15.
"For every high priest taken from among men is appointed for men in things pertaining to God, that he may offer both gifts and sacrifices for sins. He can have compassion on those who are ignorant and going astray, since he himself is also beset by weakness." Hebrews 5:1-10.
If Jesus was to be our High Priest, He had to be taken from among men. Therefore, He had to become the Son of Man and share in flesh and blood like the children. (Hebrews 2:14) In doing this, He also partook of our weaknesses and could be tempted, thus becoming our compassionate High Priest.
God's strength is made perfect in weakness
We can ask: How weak was Jesus? He was so weak in the days of His flesh that He offered up prayers and supplications with vehement cries and tears to Him who was able to save Him from death. (Hebrews 5:7) Prayers and supplications are signs of weakness. It is written that He was heard because of His godly fear. He had to die, the just for us the unjust; yet He did not die this death: "For if you live according to the flesh you will die …" Romans 8:13.
But in order not to die that death, He had to fight with prayers and supplications and vehement cries and tears in the days of His flesh. That is how weak He was in those days. But He was aware of His weakness, and because of that He was also so strong that He never committed sin. God's strength was made perfect in His weakness.
Paul was a faithful follower of Jesus Christ. When he prayed to be released from his weakness, he received this answer: "My grace is sufficient for you, for My strength is made perfect in weakness." 2 Corinthians 12:7-10.
Everyone who is born of flesh and blood is weak, but not everyone is aware of his weakness, for they are not God-fearing. The weak person who sees the danger flees, but the strong person has exalted thoughts about himself. He does not cry out for help. It was by God's grace that Jesus could overcome and be a spotless Lamb who could taste death for us all. (Hebrews 2:9-10) It was because of Paul's weakness that God's grace could be sufficient and God's strength was perfected in him. Paul says, "But by the grace of God I am what I am …" 1 Corinthians 15:10.
Cry out to God
Many people believe they are weak when they suffer defeat and sin. Far from it! That is not the reason. The reason is that they are not aware of their weakness, and so they are not God-fearing enough to cry out to God in their need before they fall. They do not present themselves before the throne of grace to seek our great, compassionate High Priest, He who sympathizes with their weakness and can therefore give them grace to help at the right time. (Hebrews 2:17-18)
We are exhorted to flee the corruption that is in the world through lust, flee youthful lusts, flee the love of money, etc. Why does a person not flee? It is because he is not aware of his weakness, or because he is not God-fearing enough that it is vital for him to get away from it. Therefore, he does not receive grace to become strong so he can overcome.
Also read: How important is it to "flee?"
If you are aware of your weakness, you are also humble and receive grace. Then you become strong in God, for His strength is made perfect in weakness. But then you will also flee from these things and from company that draws you into the world and its lust, and you will pursue righteousness, faith, love, and peace with all those who call on the Lord out of a pure heart. (2 Timothy 2:22)
Timothy, the man of God, did not consider himself too good to receive such exhortations. He was aware of his weakness and received grace to be a great servant of the Lord.
This post is also available in
Scripture taken from the New King James Version®, unless otherwise specified. Copyright © 1982 by Thomas Nelson. Used by permission. All rights reserved.