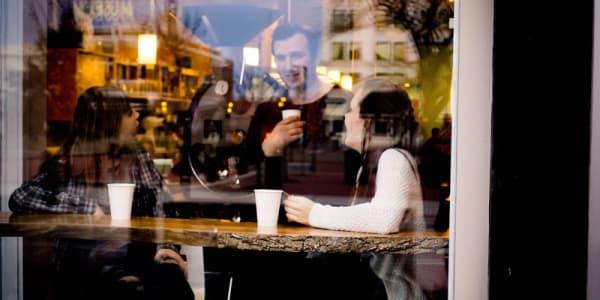 What does it mean to "flee youthful lusts?"
I'm only young once. How do I use that brief time in my life?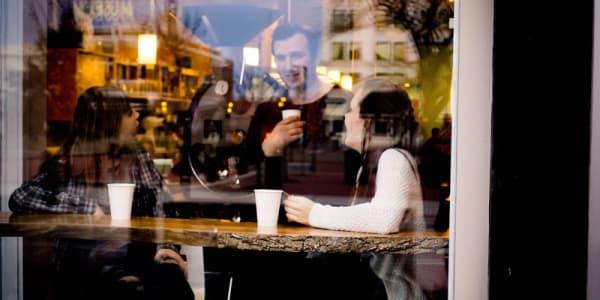 "Flee youthful
lusts

!"

There is a lot that I can be occupied with as a young person. The world is open and full of possibilities. But, the truth is that I am only young once. So, how do I use the opportunities that I have been given?

Paul writes: "Let no one despise your youth, but be an example to the believers in word, in conduct, in love, in spirit, in faith, in purity." 1 Timothy 4:12.

He also writes in 2 Timothy 2:22, "Flee also youthful lusts; but pursue righteousness, faith, love, peace with those who call on the Lord out of a pure heart."
Continue reading below ↓
Like what you're reading?
What are youthful lusts?
The term "youthful lusts" can encompass many areas. The lust for money. The desire for honor and recognition. The lust for power. And not least of all, attraction to and desire for another person or people. When it concerns this particular lust, there can be a whole slew of impure fantasies, thoughts and ideas that bombard my mind.
Being attracted to someone isn't wrong, in itself. But, attraction is often deceptive and, more often than not, leads to my own lusts and desires directing my actions, instead of a genuine love for my Father. The result of living according to my lusts – allowing thoughts and ideas that are not pure to live and take up residence in my heart and mind – is sin. And what does sin do? It separates me in my spirit from God. It ruins my relationships with others. It hinders, corrupts and destroys at every turn. (Galatians 6:18; Romans 6:23)
Zeal for purity
It's no wonder that Paul used such strong words! His exhortation to Timothy is undeniably relevant and incredibly helpful when it comes to teaching me how I can keep my heart and conscience pure before God's face. Paul exhorts Timothy to flee youthful lusts; to completely reject them. There was an intense zeal in his heart for purity and godliness.
Do I have this same zeal in my own heart? Do I align my life with what the Word of God says? Or do I allow room for a little impurity "here and there"?
Jesus possessed such a zeal in His heart. His face was set like a flint against sin. (Isaiah 50:7) He gave Himself wholly to God's will and allowed no room for impurity to manifest itself in His life.
The result of faithfulness
The more I seek out God's will for my life, the more clear and serious this becomes. Paul isn't exhorting Timothy to run away whenever he is tempted or attracted to someone. He is encouraging him to take up a battle against impurity, to consciously reject that which does not have a basis in God's will or Word in his life. He is encouraging Timothy to seek after and live according to the standard of purity that Jesus sets in Matthew 5:27-30: Purity in every thought, word, glance and intention.
When I think of the hope and promises that the Gospel offers – when I think of the final goal: that I can be like Him – then there is no question of whether I should flee from youthful lusts. There is no question about nourishing or pampering my own sinful flesh with a little flirting here or an indulgent thought over there. It becomes quite obvious: I am to cast all impurity in the garbage and run for my life toward righteousness, faith, love and peace!
A face like a flint
I must allow God and His Word to shape and direct my life, and fight and strive for the purity that I read about in His Word. And of course, God will help me in this; He will make sure that I am not ashamed.
Young people who flee youthful lusts and fight for purity in their lives are few and far between. They are extremely precious in the sight of God, and He is able to use them to accomplish His good and perfect will on earth. "Therefore if anyone cleanses himself from the latter, he will be a vessel for honor, sanctified and useful for the Master, prepared for every good work." 2 Timothy 2:21.
Do you desire to be someone who is steadfast in purity and prepared for every good work? One who is like Jesus, their Master?
Then take up this challenge! Choose to be one of these rare young people with a face like a flint against any hint of impurity. God will richly repay each soul who is willing to do this for His sake.
You may be interested in reading more on our topic page about purity.
This post is also available in
Scripture taken from the New King James Version®, unless otherwise specified. Copyright © 1982 by Thomas Nelson. Used by permission. All rights reserved.