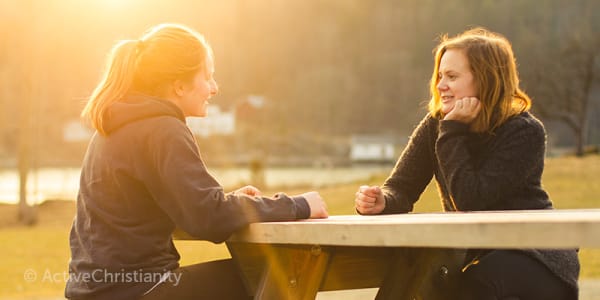 How can I rejoice with the others when I just don't feel like it?
How do I actually rejoice with those who rejoice, even when I don't feel like it?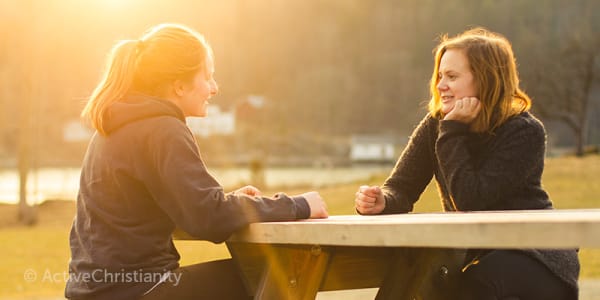 If I have a mind and heart to do God's will and make His Word a reality in my life, then rejoicing with those who rejoice is a must. But how do I do this, when I find that it goes in direct opposition to my feelings? When it is not at all my natural reaction?
The Bible is our instruction as to how we should live our lives. It is the inspired Word of God, written by His faithful servants, prophets and apostles who heard His voice. Because of their faithfulness, we now, many thousands of years later, have the Word of God to teach us how we should live.
For example, Romans 12:15 tells us that we are to "rejoice with those who rejoice." For those of us who long to do God's will, this is a clear and easy to understand instruction. But what happens when I am in my daily life and I find myself in a situation where rejoicing suddenly isn't as easy or clear as it sounds?
The temptation
Sometimes I can find a hard wall of resistance in myself when I know that I should be rejoicing.
Maybe suddenly, because of a friend's good fortune, what I had before and was perfectly content with does not quite seem like enough anymore. Maybe I feel like I am not getting the honor that I deserve in a situation; that it's all going to someone else. Maybe a person's success, which I thought I genuinely wanted for them before, suddenly feels like they are surpassing me.
To rejoice with those who rejoice can mean many different things. I find that I am tempted to be envious, bitter, angry, etc. It can seem unfair, and sometimes even unrighteous. What I really want to do is go to someone and pour out my frustration. How do I rejoice now? When I really don't feel like it at all?
Continue reading below ↓
Like what you're reading?
The
battle
First and foremost, it is perfectly normal to be tempted. To feel jealousy or unthankfulness come up. But just because we are tempted does not mean we have to agree with those feelings! Jealousy, unthankfulness, complaining, etc., all of these things can be overcome.
"No temptation has overtaken you except that which is common to man; but God is faithful, who will not allow you to be tempted beyond what you are able, but with the temptation will also make the way of escape, that you may be able to bear it." 1 Corinthians 10:13.
If I have a desire to do the good, in spite of what I am feeling, I need to acknowledge what it is I'm being tempted to, and "come boldly to the throne of grace for help" as we are told to do in Hebrews 4:16.
I can cry out to God, "Help me overcome this sin that I am tempted to; give me the strength I need to fight against it. My desire is to rejoice with those who rejoice, as it says in Your Word. I need your help now to do this." And then I can have boldness to say, "Get behind me Satan, for it is written 'rejoice with those who rejoice'!" And the devil has to flee when He meets the Word of God.
The result
Though I can't expect my feelings to change overnight, I get to work. I don't let those temptations come in and develop into bitterness and self-pity. To rejoice is an action. That whether I feel like it or not, I congratulate my friend; I give a good word; I am along in celebrating their success. I need to take it right, right from the start. God is for me, He will strengthen me, no matter how hard it is, and every temptation will be a success story.
It's a development. When we exercise ourselves in thankfulness, goodness, love, etc. we will find that they will become a part of us. When step by step I conquer the envy that I am tempted to, then love can fill its place. When unthankfulness is overcome each time I am tempted, then joy and peace can fill its place. And it doesn't stop there. The thought of being filled with these "fruits of the Spirit" as Paul calls them in Galatians 5, is so much more attractive than letting bitterness etc. dwell and infect my spirit. Then I am free and happy. I'm not bound by my feelings, and I can truly rejoice with those who rejoice. From a heart that is full of joy.
This post is also available in
Scripture taken from the New King James Version®, unless otherwise specified. Copyright © 1982 by Thomas Nelson. Used by permission. All rights reserved.