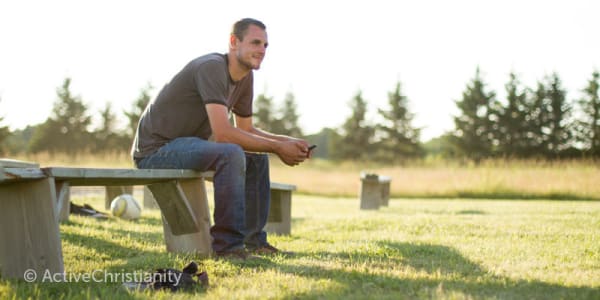 How well do you know Jesus?
There is only one way to really get to know Jesus.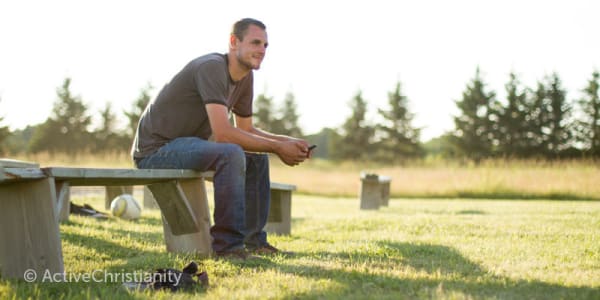 This is not "10 steps to Jesus," or a study-guide to the Bible. This is an invitation to live exactly like Jesus! That is the only way to really get to know Him.
How do you really get to know someone?
Have you ever gone on a long journey with someone, maybe a friend you thought you knew well when you began? Then maybe you've also experienced that you know that same friend in a completely different degree after the trip. What you experienced together brought you even closer together. You have even more in common.
When people share moments, big or small, they are connected by invisible bonds. That is exactly how I can get to know Jesus better! I have the possibility to share many, many completely personal experiences with Him. If I want to, I can have a whole life in common with Him.
Jesus and I
There is only one way I can really get to know Jesus: by living the same life that He did. That means that I have the same goal that He did – to live a life free from sin. To be transformed from one who reacts with bad reactions and thoughts, to one who is filled with goodness in all situations. The goal is no less than Godly nature.
Then I can begin to share experiences with Jesus. "Jesus, I know that I am weak! Often when I've done something good, I'm tempted to say something so that I get honour for it. Even though I've decided to live only for God, I'm still tempted to live for people!" Then Jesus answers, "Dear friend, I know exactly how you feel! I've been there, I was also tempted to pride and honour-seeking. But every thought can be overcome with power from God. So don't give in, don't give up! It's going to succeed for you too!"
Jesus doesn't just act like He understands what we go through. He knows. He has experienced it. He knows exactly what it costs to give up your own will in the moment. "For we do not have a High Priest who cannot sympathize with our weakness, but was in all points tempted as we are, yet without sin." Hebrews 4:15. When I do the same, then I get a completely unique connection with Jesus.
"…that I may know Him and the power of His resurrection, and the fellowship of His sufferings, being conformed to His death." Philippians 3:10.
The contact between us just gets stronger and stronger when I put sin to death just like He did. I get to know Jesus through these battles. When it feels heavy and difficult, then I can encourage myself with thoughts that Jesus has been in the same type of situation, conscious that "he who suffers in the flesh has ceased from sin." 1 Peter 4:1. I also become more and more like Jesus when I walk on this way. And not least, I become happy!
I need God's help and guidance to live like Jesus
When Jesus was tempted to sin, when He realized that He wanted to think impure thoughts, for example, He never gave in to those desires. But He still needed something more in order to deny those thoughts – to deny His own will in those situations. He needed God's guidance and was dependant on hearing His voice and obeying His Word in order to find the way forward. (John 5:30; Hebrews 5:7-9) God Himself was Jesus advisor throughout His whole life, and showed Him the way through the situations so that He always came out the other side victorious.
Jesus offered Himself in the power of an eternal Spirit. (Hebrews 9:14) It was through this power that He could reject sin every time He was tempted. On the day of Pentecost, about 2000 years ago, He sent the Helper, the Holy Spirit, to the earth to lead and strengthen us. If I want to live like Jesus, then I need the Holy Spirit. But how do I get the Holy Spirit in my life?
The answer is simple: I need to pray to receive Him. I need to be wholeheartedly converted, and I need to wish with all my heart to follow Jesus, and to live for Him. He gives the Holy Spirit to everyone who is obedient to His commandments. (Acts 5:32) God gladly gives Him to me! There is nothing He wants more than that I overcome sin. Through this Spirit my willingness to suffer is strengthened; to give whatever it costs to be worthy of Jesus. (Acts 1:8; Zechariah 13:1)
I can also read about Jesus. I can pray to Jesus. I can think about Jesus. But there is only one way to really get to know Him – by being obedient and living like Jesus.
This post is also available in
Scripture taken from the New King James Version®, unless otherwise specified. Copyright © 1982 by Thomas Nelson. Used by permission. All rights reserved.