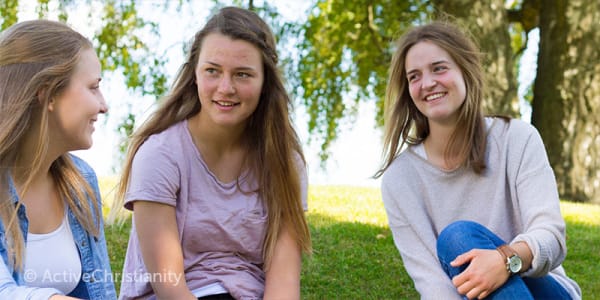 How you can become an extremely effective evangelist
The key to becoming the best evangelist you can be.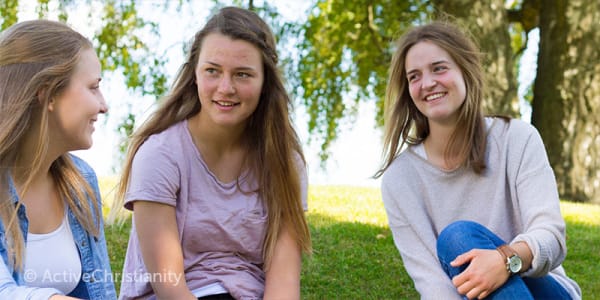 "Go therefore and make disciples of all the nations, baptizing them in the name of the Father and of the Son and of the Holy Spirit, teaching them to observe all things that I have commanded you." Matthew 28:19.
This is the Great Commission; the main purpose and goal that Jesus had for the disciples. In His infinite love and wisdom, He wants as many people as possible to come to a life of peace and harmony with God. (2 Peter 3:9.)
Unfortunately, the devil is pretty bent on getting people to go the other way. And sometimes, despite your best efforts, trying to convert people to Christ only succeeds in driving them farther away.
Work out your own salvation
Paul writes clearly that the way to save other people is to look to yourself. "Take heed to yourself and to the doctrine. Continue in them, for in doing this you will save both yourself and those who hear you." 1 Timothy 4:16.
This may seem counter-intuitive but it is actually wisdom. Paul knew that nobody would be fooled by a so-called "Christian" trying to sell a life that they themselves weren't living. So the way to promote Christianity is to live it yourself.
The entirety of the Great Commission can be carried out by following Paul's simple exhortation. He does not write that you should take heed to yourself and the doctrine and then after a while you can go and save those who hear you. On the contrary, it is through the act of taking heed to yourself that you can lead others to Christ.
In simpler terms, Paul is saying that if you want to help people to be saved, you have to pay attention to what God is telling you to do in your own life. He will do the rest. He guides you so that you know when to speak and what to say and how to say it.
Continue reading below ↓
Like what you're reading?
An attractive life
If you read earlier in 1 Timothy 4 you can see a few of the things Paul meant by "take heed to yourself and the doctrine."
"Let no one despise your youth, but be an example to the believers in word, in conduct, in love, in spirit, in faith, in purity. Till I come, give attention to reading, to exhortation, to doctrine. Do not neglect the gift that is in you, which was given to you by prophecy with the laying on of the hands of the eldership. Meditate on these things; give yourself entirely to them, that your progress may be evident to all." 1 Timothy 4:12-15.
Be an example in love. In purity. In faith. In conduct. Read the doctrine. Pay attention to the exhortations you get. In short, do God's will in your life. And God's will is that you become free from sin and live a life that is holy, pure, and blameless.
And then you will be like Paul who writes, "My speech and my preaching were not with persuasive words of human wisdom, but in demonstration of the Spirit and of power." 1 Corinthians 2:4. When you walk on this way then God will give you power when you speak. Then your speech won't just be persuasive words. Your words will have the content, power, and wisdom of a faithful life. "Let your speech always be with grace, seasoned with salt, that you may know how you ought to answer each one." Colossians 4:6.
Maybe you are the only "Bible" people around you are "reading." If they can't see that you are becoming free from sin, that you are becoming full of joy, peace, humility, kindness, patience, and blessings then why should they want to be a Christian?
God works in us
It is written that "It is God who works in you both to will and to do for His good pleasure." Philippians 2:13. And since we know that God's good pleasure is that as many as possible are saved then we know that God will work in us in order to accomplish that goal.
When you are one hundred percent obedient to everything that God puts on your heart to do, and you are living a life that is pure, blameless, and holy, then He will also be able to use you in order to save those around you and bring them to Christ.
It also says that,"No one can come to Me unless the Father who sent Me draws him." John 6:44. Nobody who has ever been converted to Christ has ever been converted by another person. It is God who actually draws them to Himself. But you can be a co-worker of God and be a tool that He can use to bring people to Him.
God wants people to be saved. And when you want what God wants then He will use you to help accomplish this goal. And, counter-intuitive though it may seem, the way to this is by looking at yourself and asking "God what do you want me to do with my life? What sin can I cleanse out in my life? What new depths of pride and hypocrisy are there to get rid of? How can I better show the life of Christ in me?"
And when that pure white light is shining from you, when the things you say and do reflect the things Christ Himself would say and do, when there is a deep peace, joy, and purity radiating from you, then others won't be able to help but notice. Then God will really be able to use you.
Then you will be able to lead people to Christ.
This post is also available in
Scripture taken from the New King James Version®, unless otherwise specified. Copyright © 1982 by Thomas Nelson. Used by permission. All rights reserved.