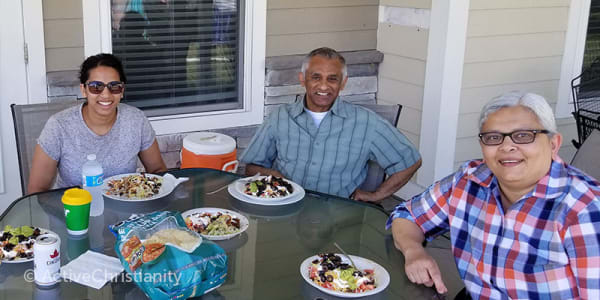 Humility brings transformation
This is how I've experienced it firsthand from my Dad.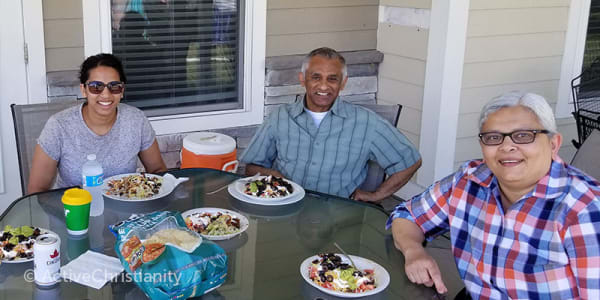 I grew up as the third oldest in a family of 11 children. Most people look at me in disbelief when I tell them this. Now, as an adult looking back, it is amazing to think about how my parents managed to not only simply "raise" us, but to create a home which was filled with rest, love and laughter where we felt like the luckiest children.
Today is Father's Day. Many verses come to mind when I think about Dad but I think the verse that underlines his life is James 4:6. "God resists the proud but gives grace to the humble."
What brains can't buy
God isn't partial. He doesn't give grace based on intelligence, wealth and accomplishments but based on one thing only, and that is humility. That is quite something to swallow for a man with a level of intelligence as high as my Dad's. But this is God's law and Dad has taken this to heart.
Paul says, "For you see your calling, brethren, that not many wise according to the flesh … are called." 1 Corinthians 1:26. Why does Paul say "not many?" Because for the most part, intelligent and capable people believe they can manage on their own and have no need for help from others, and definitely not from God. Because of that, God doesn't help them and they go around year after year thinking nothing is wrong with them when in fact everything is.
God in his great goodness opened Dad's eyes in his youth to see the truth – that all the riches and intelligence in the world cannot make a man like himself who is by nature boiling with anger, overflowing with pride, easily offended, and very strong-willed, into someone who is patient, humble and selfless. He needed God's help.
Continue reading below ↓
Like what you're reading?
Grace to change
The result of being humble is that you get close to God. He opens your eyes so that you can see how you really are. And not only that, He gives you help so that your nature can actually change! It's not a work that happens overnight or by magic. It requires that one chooses to give up one's own very strong will to do God's will and His Word in the small details every day.
Dad has worked with himself constantly and the change we have seen in him is a result of an inner battle and many prayers to God every single day. Dad's nature was a plague for him and he knew it caused unrest and difficulties for those around him, not least himself. For me, seeing the transformation in Dad's life is proof that the gospel that Jesus preached is possible to live and is one hundred per cent true.
A servant's mind
We who know Dad experience a gentle, generous, warm, compassionate, patient, loving, hardworking, loyal man who can easily give up his own will. He puts the needs and concerns of others above his own, and he sees other people as a blessing that he owes goodness to, not a burden.
No matter what pressure or workload Dad faced, I never heard him say that he was too busy for us. He used dinner time to tell us Bible stories or stories from his travels and always made sure that this was a highlight of the day. After dinner, we sat around the table again, this time with our homework books and he patiently helped us. He used all the little opportunities and went out of his way to make home fun and festive, bless us daily in word, in action, and not least, in prayer.
There is no task at home or otherwise that is too lowly for Dad. If he can help Mom, his children, his friends or colleagues – that is his great joy. He has a heart full of compassion for the weak, the poor, the suffering, and the lonely. He despises no one, but carries people on his heart in prayer. Although he doesn't talk about the good he has done, many have told me of how Dad has been an enormous support to them in their times of need. He is a merciful man – he sees clearly the mistakes he himself has made in life and understands that God has forgiven him much, so the least he can do is to show others mercy.
Love for God
We always came upstairs in the morning to Dad reading his Bible – he saw that he couldn't manage the day without this kind of nourishment. Dad stands for what is true and will defend God and His Word at all costs. He counts God-fearing people as the greatest people that have and will ever live. He loves his family and his friends but above all He loves God.
Every day, and many times a day, Dad expresses his thanks to Mom and tells her that she is the most beautiful woman. And he means it. His love for her is obvious and it grows. Next year they will be married 40 years. He often says that one of the great mysteries in life is how a man like him could get such a good wife. My mom is an incredible woman, but this also speaks volumes about Dad and how he thinks about himself.
So, thanks Dad for teaching us that true Christianity is to be humble. You are a changed man because of the gospel that has worked in you for years and continues to work in you every single day. At 65 years old you are far from satisfied – on the contrary, more interested than ever to humble yourself, receive grace and change so that you can be more like your Forerunner Jesus.
Scripture taken from the New King James Version®, unless otherwise specified. Copyright © 1982 by Thomas Nelson. Used by permission. All rights reserved.