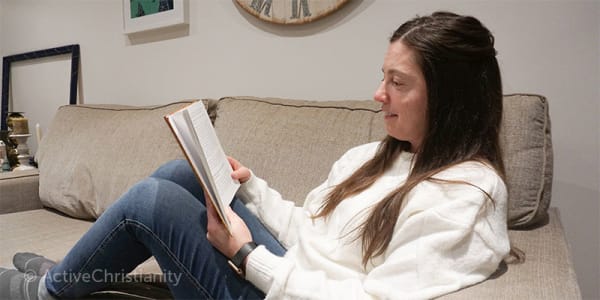 I can be perfected – an amazing truth!
Growing up, I had a lot of questions about Jesus which were never answered in a way that satisfied my heart.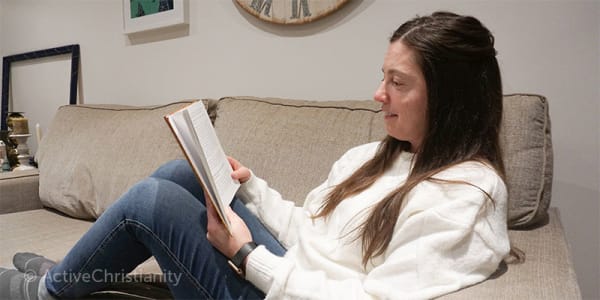 Growing up, I had a lot of questions about Jesus which were never answered in a way that satisfied my heart. I asked my mother things like, "What does it mean that Jesus died for our sins?" I had heard that so many times, but what did it mean? It seemed like such an unfinished statement. My mother probably tried to explain, but she didn't really know the answer and again my heart was left unsatisfied. There had to be something more to it than that. And I knew it couldn't be that it was ok to keep sinning either.
It wasn't until many years later that I got to know the truth. It was like a light out of darkness when I learned that Jesus died for us so our sins could be forgiven – but even more than that, He also opened the way for us by being an example for us, and that we can follow Him.
It is written in Hebrews 4:15-16, "For we do not have a High Priest who cannot sympathize with our weaknesses, but was in all points tempted as we are, yet without sin. Let us therefore come boldly to the throne of grace, that we may obtain mercy and find grace to help in time of need." He is our forerunner, who came in flesh and blood like us, was tempted in all points as we are, but never sinned. And because He was born with a flesh just like us, it is also possible for us to be perfected like Him. What an amazing truth! This made so much sense to me now!
I am tempted, but I don't need to give in!
Even when I'm tempted to be discouraged, I need to remember that it's a work that doesn't happen overnight. Maybe I have fallen in temptation, I have been impatient or have gotten angry at those around me, or I've just been grumpy around my husband or my children, but if I regret it and ask for forgiveness, God forgives me right away, because He knows my heart! I need to have a constant connection with Jesus, fill myself with His word, remember Him, pray to Him for power, and it will succeed for me!
I have an autoimmune disease which leaves me feeling quite tired, weak, sore, and depressed at times. Some days I have fought many tears and have struggled with just managing day-to-day household chores. But I don't want to let that hinder me and God knows that. I want my family to experience me as a happy person and I want to give all the glory to Him. So when emotions have been so overwhelming that I have had to leave the room, I have been like the persistent widow who cries out to God for help. (Luke 18:7) I have told Him that I want to be happy, and He has given me the strength that I need! And yes, I have fallen and sometimes it feels like too many times to count, which can leave me discouraged. But God has made no mistakes and has created me in this perfect way, so I can use my situations for the good; I can use them to be transformed by following Jesus' example and thinking how He would have done it. And do you know what? My emotions don't take over as much as they used to. With God's help I can and will become a completely happy person, a person with rest and peace and trust in Him, and I no longer need to give in to my feelings! It's quite exciting actually!
Really helpful verses:
"Not that I have already attained, or am already perfected; but I press on, that I may lay hold of that for which Christ Jesus has also laid hold of me. Brethren, I do not count myself to have apprehended; but one thing I do, forgetting those things which are behind and reaching forward to those things which are ahead, I press toward the goal for the prize of the upward call of God in Christ Jesus." Philippians 3:12-14.
"But none of these things move me; nor do I count my life dear to myself, so that I may finish my race with joy, and the ministry which I received from the Lord Jesus, to testify to the gospel of the grace of God." Acts 20:24.
I am so thankful that God has spoken to me from such a young age and has chosen me from before the foundation of the world. (Ephesians 1:4) I can be free from the way that I am and have no demands on the others! What a happy life!
Scripture taken from the New King James Version®, unless otherwise specified. Copyright © 1982 by Thomas Nelson. Used by permission. All rights reserved.