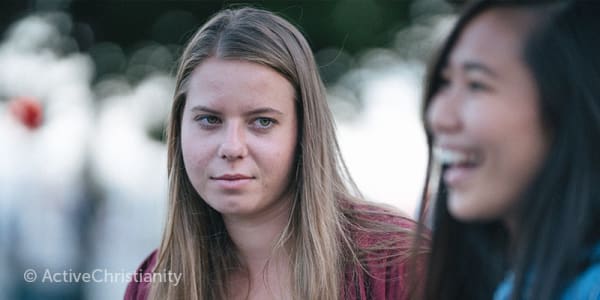 "I wanna be like you …"
Ever had that thought?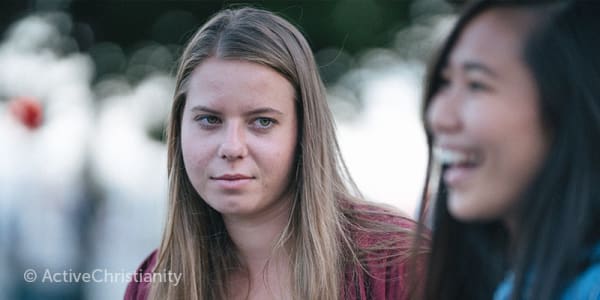 You may not have ever seen the "Jungle Book" movie. I believe it has been re-released now, but when I was a child I went to see the original 1967 Disney animated version, and there was one song that I loved. The Ape king sang to Mowgli:
I wanna be like you
I want to walk like you, talk like you, too
You see it's true, an ape like me
Can learn to be like you, too …
And, in a way, that was the story of my life …
Can I be like you?
As I grew into adulthood and became a young wife and mother this subconscious idea was at work. I felt very inferior to nearly everybody around me; I hadn't yet quite worked out what sort of person I really was, but in any case, I knew that I didn't like my personality. So, I picked a person I admired and wanted to be like, and started dressing like them, talking like them, and organizing my house like them.
I thought that if I could act like them I would end up like them—efficient, personable, well-organised, spiritual, kind and/or popular. If it didn't work out with the first person, I went on and chose a different "hero." I tried these personalities on one by one, but one by one they didn't really fit, and I couldn't keep it up.
This wasn't for the want of trying—I not only tried to dress like them but had incorporated their phrases and routines into my daily life, so on the outside I was variably efficient, kind, well-organised and hard-working etc. The reason that I couldn't keep it up was because it was a sham and I soon found out that my real personality was still there but covered up, like the cupboard full of my favourite clothes at home that I was too shy to wear around my friends because I didn't think they would like them.
Nature vs. personality
It took me a while to discover that when I was modelling myself on what other people were like then I was becoming superficial. I was just a mirror reflecting what other people thought and said, and reacting how I thought they would react.
But one day I had an epiphany. I really got to understand the difference between nature and personality, and it was this: if I have a quiet and sulky nature, I can be transformed from sulky to thankful but I will probably still be a quiet person. If I am loud and arrogant, I can be changed from arrogant to humble, but most likely I will stay a loud sort of person.
I also suddenly realised that my personality was how God had decided to make me and how could I be dissatisfied with that?
Instead of looking at other people and choosing a personality that I preferred, I had to work with what I'd got. And I found that by turning to God's Word in times of both stress and success, I got "tempered" to react in a godly way—I was slowly being transformed from the nature I was born with. I found that I needed the actual Word of God, not just somebody's description of it …
Who God wants you to be
"Let the word of Christ dwell in you richly in all wisdom …" Colossians 3:16.
The Word teaches us, it judges us, it encourages us and as it "dwells in us" we develop to be our own personality in Christ and we become confident. The Word dwells in us when we spend time reading it, thinking about it, and absorbing it. And by asking God: Give me light over myself—how I should react, what should I think?
When we rid ourselves consciously of our human nature bit by bit, our personality can shine forth and be used how God wants it to be used. I finally understood that God had made me with the personality He wanted me to have for the purpose and pathway He had for me in life. I also discovered that as we live under God's guidance we flourish and our personalities develop; we grow into more of what God wants us to be.
If we don't get our guidance from the Head, if we just copy other people that we admire, then we are walking a very fragile path that will one day crumble down around us.
In the end, our desire to "be like you, walk like you, talk like you" should be reserved only for Him …
This post is also available in
Scripture taken from the New King James Version®, unless otherwise specified. Copyright © 1982 by Thomas Nelson. Used by permission. All rights reserved.