I was ready to give up on faith, but God wouldn't give up on me
I had forgotten something essential – my incredible reward.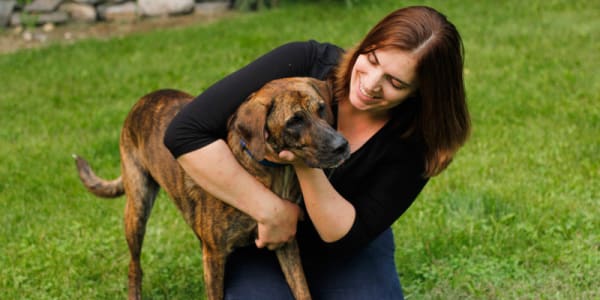 A couple of years ago, I went through a really difficult time. I was extremely discouraged in my fight against sin and I was ready to throw in the towel. It was too hard. An entire lifetime of battling against sin just seemed too daunting, too tiring. When do I catch a break? How could I possibly "not grow weary in doing good,"as it's written in Galatians 6:9?
With a lot of patient encouragement from my mom, I soon realized that the source of my problems was that I had lost sight of my goal. "Without a vision, the people perish." Proverbs 29:18. This was coming true in my life. I had become too focused on my life on this earth and forgot to look forward to eternity. How can a soldier possibly be upheld in battle when he doesn't see the goal ahead of him – the end of the war, and the achievement of what he was fighting for?
What is my vision?
Moses chose "rather to suffer affliction with the people of God than to enjoy the passing pleasures of sin… for he looked to the reward." Hebrews 11:25-26.
I began to dig in to God's Word to discover what exactly the reward I have to look forward to is. "To him who overcomes I will grant to sit with Me on My throne, as I also overcame and sat down with My Father on His throne." Revelation 3:21. That promise alone sounds like reason enough to live an overcoming life! But through my reading I also found so much more:
In heaven, I'll be united with all those who've followed Jesus on the way of overcoming sin – from the first disciples, right down to my own dear mother. There will be perfect peace and unity there – untainted by sin. I will never again be made sorrowful by the sinful tendencies that I find in my own nature. Instead, I will naturally radiate goodness, love, joy; all the virtues that I gain when I overcome sin!
I will be with Jesus, whom I love above everything else, for eternity!
A remarkable change
I remember thinking at the time, that even if living for God made every day on this earth an overwhelming struggle, even if I felt wretched for the rest of my life, it would still be worth it in the end when I met Jesus and received my reward.
So I did it. I went all in. I gave up everything and gave my heart properly to God. I told myself, "Just one short lifetime of misery and then I can enter into the joy that God has promised me."
But a remarkable thing happened. Instead of being miserable, I became happy! I experienced for myself the words that God said to Abraham in Genesis 15:1: "Do not be afraid, Abram. I am your shield, your exceedingly great reward."
With God as my shield, and with my eyes fixed on the goal ahead, I can reign in victory over sin. When I come into temptations now it brings me joy, because I see what it is I am fighting for, rather than being focused on the suffering. They are opportunities that serve to bring me closer to that goal, if I take them in the right way.
Those dark, heavy feelings would still like to take hold of me when the going gets tough, but I know now that the source of those feelings is unbelief in God's promises. And I can overcome them by choosing to believe God's Word and fixing my eyes straight ahead on the goal.
Tasting the reward
And the best thing I've discovered is that you don't have to wait until you get to heaven to taste the reward for your faithfulness. The blessing from God begins already here in this life. Victory over sin has given me peace and joy, and the battles I must fight are short and decisive. God gives me strength not to grow weary in my trials, and I am refreshed in my spirit when I read His Word.
It is written that the eyes of the Lord run over the whole earth, to strengthen those whose hearts are wholly for Him, and this is my comfort (2 Chronicles 16:9). With God beside me and my goal before me, I am invincible in my battle against sin. Thank God for the promises He has made to those who are faithful to Him!
This post is available in
Scripture taken from the New King James Version®, unless otherwise specified. Copyright © 1982 by Thomas Nelson. Used by permission. All rights reserved.