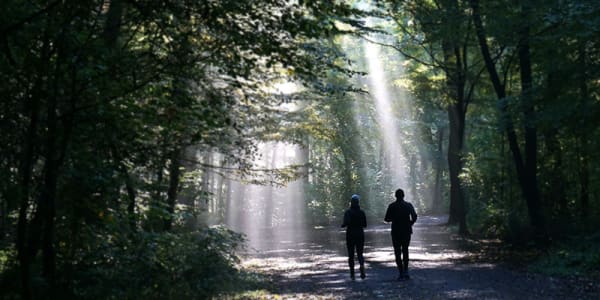 The immeasurable value of being one of Jesus' brothers
Most people know Jesus as an atoning sacrifice, a Savior. But did you know that the most important thing for Jesus was to have brothers, ones who are like Him?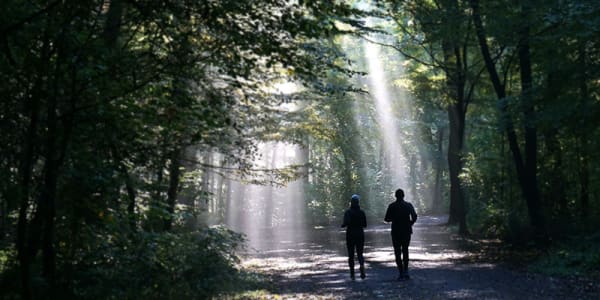 Have I really seen the immense value of being able to partake of Jesus' life and His sufferings, so that I am also worthy to be one of His brothers, to be a joint heir and inherit everything together with Him?
The most important thing for Jesus was to have brothers. That was the reason why He willingly gave up His position in heaven and came down to earth. Before, Jesus was the only One who was like God. He was the sole heir. But Jesus wanted brothers; He wanted others who had also partaken of divine nature and who could inherit with Him. That is why He voluntarily renounced being like God and became like a man.
"… who, being in the form of God, did not consider it robbery to be equal with God, but made Himself of no reputation, taking the form of a bondservant, and coming in the likeness of men. And being found in appearance as a man, He humbled Himself and became obedient to the point of death, even the death of the cross." Philippians 2:6-8.
As a man like you and me on earth, Jesus accomplished this glorious salvation, overcoming all the sin in His flesh. He put all the sin in human nature to death, and the fullness of the Godhead came to dwell in Him bodily. (Colossians 2:9) All things were put under Jesus' feet when He crushed the Serpent's head in the days of His flesh. (Hebrews 2:14-15) Thus, Jesus consecrated a new and living way, from man to God – a way on which man could partake of divine nature. (2 Peter 1:2-4) You will inherit as much together with Christ as you have partaken of divine nature, the virtues. Jesus is the firstborn, and as many of us are partakers of this salvation follow Him. (Romans 8:29)
It is Jesus who completed the work, giving us the possibility of becoming His brothers in truth. He considered this as very great, because as soon as He arose from the dead, He said, "Go to My brethren and say to them, 'I am ascending to My Father and your Father, and to My God and your God.'" John 20:17.
We read how enthusiastic He was to receive brothers. "I will declare Your name to My brethren; in the midst of the assembly I will sing praise to You." Hebrews 2:12. We can also read the glorious promises He gives to His brothers: "To him who overcomes I will grant to sit with Me on My throne, as I also overcame and sat down with My Father on His throne." Revelation 3:21.
Continue reading below ↓
Like what you're reading?
A much greater, more precious promise
In Hebrews 11, we see how the saints of old were able to achieve the impossible by faith. They are examples for us in faithfulness, although they did not attain to perfection, which the prophets had declared would come with the Son. Nevertheless, they embraced it and confessed that they were strangers and pilgrims on the earth. (Hebrews 11:13)
They had to suffer because of their faith without receiving the promise, because God had "provided something better for us, that they should not be made perfect apart from us." Hebrews 11:39-40. Have you thought about the fact that God has provided something better for you than what He provided for the old heroes of faith?
The Old Covenant could be faulted because it did not lead to perfection. Through the Old Covenant, people could obtain forgiveness of sins, but they could not attain to this perfection – this hope of being transformed into the image of the Son and partaking of Jesus' nature, by following Him in the obedience of faith. The possibility of spiritual growth came only through the grace that is in Christ Jesus.
The prophets had spoken about this perfection – the salvation Jesus brought – even though they knew that they were not ministering to themselves but to us (1 Peter 1:10-12), yet they suffered without accepting deliverance. Since we are surrounded by such faithful witnesses who suffered for a lesser calling, how much more faithful ought we to be in our sufferings in order to attain a far greater calling than they had!
"… by which have been given to us exceedingly great and precious promises, that through these you may be partakers of the divine nature, having escaped the corruption that is in the world through lust." 2 Peter 1:4.
Millions of people believe in forgiveness for the sin that comes out of the body, but they do not believe in victory over sin in the body. They do not believe that they can always be led by the Spirit while in this world, but only once in a while. The result is that people are resigned to the forgiveness of sins, which they had before Jesus came, through the sacrificing of animals and by the law. In other words, they have no opportunity to become Jesus' brethren, to become heirs with Jesus through partaking of His very nature. But this is precisely the "better hope" that we now have the possibility of attaining to! (Hebrews 7:18-19)
Joint heirs together with Christ
We are God's children if we are led by the Spirit of God. (Romans 8:14) But if we are children, then we are also heirs, God's heirs and joint heirs together with Christ. Not different, but like Jesus. "… if indeed we suffer with Him, that we also may be glorified together." Romans 8:17. Therefore He is not ashamed to call us brethren. (Hebrews 2:11)
Jesus is called, among other things, the Prince of Peace. One day He will bind Satan for 1000 years. Then the Millennium will begin, and those who will rule and reign there are Jesus and His bride – who is also called "His brethren." They have attained to that by putting to death the flesh with its lusts and desires. (Revelation 19:7, and further on in Revelation 20)
But now the question is: do we regard the fact that we are Jesus' brothers so great a thing as He does, so that we count everything as rubbish in order that we might gain Christ? John gives us an exhortation which is extremely needful: "Behold what manner of love the Father has bestowed on us, that we should be called children of God!" 1 John 3:1.
This is not some kind of make-believe, something we are merely called, something we are merely imputed to be. No, we read: "He who overcomes … as I also overcame." We are to be His brethren in truth. "Therefore the world does not know us, because it did not know Him." 1 John 3:1. If we have this proof, we can rejoice. O how we sorely need this exhortation: "Behold what manner of love the Father has bestowed on us!"
"And everyone who has this hope in Him purifies himself, just as He is pure." 1 John 3:3.
Adapted from the book "So great a salvation" written by Sigurd Bratlie, first published in Norwegian in January 1982 by "Skjulte Skatters Forlag."
© Copyright Stiftelsen Skjulte Skatters Forlag
Scripture taken from the New King James Version®, unless otherwise specified. Copyright © 1982 by Thomas Nelson. Used by permission. All rights reserved.