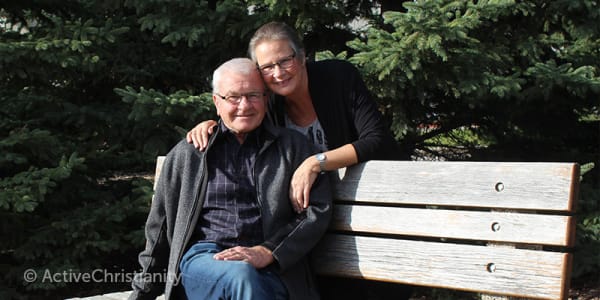 Including God in your marriage
God can teach us how we can truly love each other.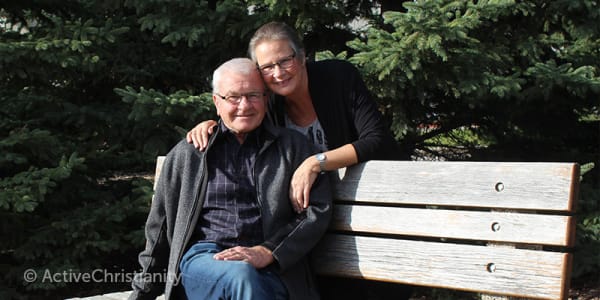 There is not a subject in this world that is more talked, written and sung about than love, but it is probably also the most misunderstood subject there is.
Yes, we all look for love. It is a basic need of every human being to want to feel loved, accepted, understood and cared for. So, as we grow up there is this growing longing to find that perfect partner/spouse that can love us and make us happy.
The strange fact is, that it does not always work like that in life. Let's just take a look around us and we will discover that many couples that started out in love have now ended up in divorce or unhappy marriages. What happened? It was all so perfect in the beginning …
Bringing God into the picture
It is important to understand our own human nature. It is so full of selfishness, demands, self-love and expectations, that we can ask the question: are we actually capable, by nature, of really loving another person? We read in Romans 7:21, "I find then a law, that evil is present with me, the one who wants to do good." How often do we find that when we actually really wanted to love unselfishly, that the evil is present with us? But the good news is that when God comes into the picture we get strength and power to overcome our nature and learn to love freely as is the desire of our hearts.
Being "in love" is good and necessary as we enter into a marriage, but we will soon find our limitation when the daily trials come and our love is tested. Therefore, we need to have God as our head and master and be led by the Holy Spirit to teach us. "But concerning brotherly love you have no need that I should write to you, for you yourselves are taught by God how to love one another." 1 Thessalonians 4:9.
We need to be teachable and sensitive to God's voice and seek Him in prayer when we reach our human limitations. Then God can truly teach us how to love according to His Word. Imagine what a marriage is like when both partners have God as their head and look to Him to teach them how to love one another!
Continue reading below ↓
Like what you're reading?
Clear instructions
In 1 Corinthians 13:4-7 we get wholesome instructions of what godly love is.
"Love suffers long and is kind;
Love does not envy;
Love does not parade itself, is not puffed up;
Love does not behave rudely,
Love does not seek its own,
Love thinks no evil, is not provoked;
Love does not rejoice in iniquity, but rejoices in the truth;
Love bears all things, believes all things, endures all things.
Love never fails."
Love is to give
What a fantastic recipe for a happy marriage according to God's Word. This is His intended plan for us, rather than to search for love, that we can give love to those around us. God's love is to give. "For God so loved the world that He gave His only begotten son…" John 3:16. That is godly love. It is actually not the love that we receive that makes us genuinely happy, but rather the love that we give. As Jesus Himself says in Acts 20:35, "It is more blessed to give, than to receive!" A marriage wherein both sides have this attitude cannot but go well. And that goes for any other kind of relationship as well.
"Greater love has no one than this, than to lay down one's life for his friends." John 15:13.
When we come into difficult circumstances in life, then we can give up our own will, put all selfishness on the cross, die to our own will and rather be kind and loving instead. This costs suffering, but God's power and strength is available to all who seek Him with a whole heart. Then the same circumstances that lead many people to divorce, can rather lead us to sanctification and a deeper godly love.
This post is also available in
Scripture taken from the New King James Version®, unless otherwise specified. Copyright © 1982 by Thomas Nelson. Used by permission. All rights reserved.