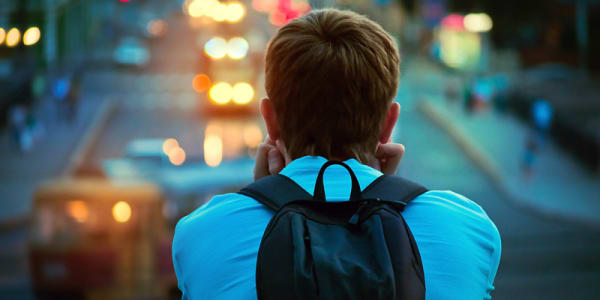 What is God's plan for my life?
I was quite sure in my faith, but definitely not so sure about my future…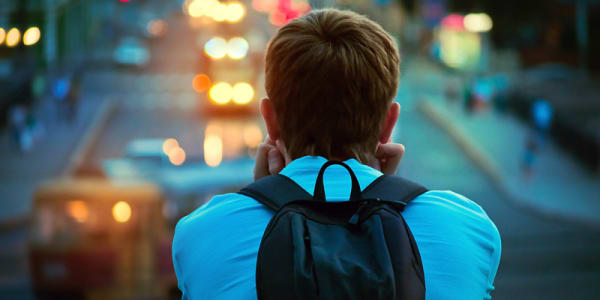 I was finally finished with high school. Life seemed wide open. But now I suddenly realized it was time for me to make some big decisions. What if I chose "wrong?" How could I know what exactly God's will was for my life?
I was quite sure in my faith, but definitely not so sure about my future and how I was going to proceed. I was convinced that God had a plan for me, and I wanted so much to make the right choice and to fulfill God's plan for me.
What does God want me to do?
My time at high school is coming to an end and my head is pounding with this same nagging question. It knocks on the door of my mind at regular intervals during the day and especially at night when I'm trying to sleep. "What will I be when I grow up?"—The question has finally hit me with all its strength. It's suddenly become as real as the worn schoolbooks I will soon be packing up.
Universities and colleges beckon and entice me with all kinds of subjects. In my thoughts I visit every one of them, and I read a lot about the different directions I could choose to go. Too many choices for my taste; I really don't like being faced with decisions like this. What if I make the wrong choice? Then God couldn't carry out His plan with me. I wish I knew exactly what God wants me to do, I often think. My feelings are going up and down like a roller coaster and I feel very tired.
Continue reading below ↓
Like what you're reading?
All things work together for good—regardless of what I choose?
One day I woke up with a verse that solved this whole problem and that has helped me in many situations since.
"And we know that all things work together for good to those who love God, to those who are the called according to His purpose." Romans 8:28.
There was the answer. As simple as that. It was as if someone had turned on the light in a dark room. If I am sure I will serve God with all my heart then that's what matters to God. He who has power over heaven and earth can of course turn everything around so it works together for good.
A simpler life
It was like a heavy burden was lifted off my shoulders in an instant. For the first time in a while I felt peaceful all over. I suddenly became completely convinced that God would bless that which I chose. God does not depend on my education or abilities to be able to use me; He looks at my attitude.
When I have the attitude that my greatest desire is to serve God with my life, then I also become interested in finding out the truth about myself. Whether the practical choices I have made turn out for better or for worse, God can always teach me to walk as a true and genuine disciple, and I can get heavenly treasures out of every situation.
It is His plan for me, that I should find what dwells in my flesh so I can take up a battle against it. What is it that dwells in my flesh? It is really only things I would rather be rid of, such as selfishness, anxious thoughts, lusts, etc.., He gives me all the power I need to overcome these temptations, before they become sin.
A life with God and His blessings
Since then this has helped me a lot in life. Often situations seem complicated and difficult, but then I remind myself of this promise from God, that "all things work together for good to those who love God." When I have this attitude God can show me what His will is in all of life's situations and by doing it I become blessed and get a hold of an eternal life.
When I see things in this way it just simplifies everything remarkably. As long as I love God I can simply make my decisions and be sure that God is with me! His power to change and fix things is far beyond our understanding.
"For the eyes of the Lord run to and fro throughout the whole earth, to show Himself strong on behalf of those whose heart is loyal to Him." 2 Chronicles 16:9.
It is wonderful to know that God is always watching me and supporting me. I can rest safely in His hand the rest of my life, no matter what happens. I will continue to fight against the sin in myself, because I have personally experienced the joy it brings. God really supports those who have a heart completely for Him! I am incredibly thankful for this.
God never showed me clearly what to study, but He showed me that the most important thing for Him is that I love Him and want to live the life He has called me to.
This post is also available in
Scripture taken from the New King James Version®, unless otherwise specified. Copyright © 1982 by Thomas Nelson. Used by permission. All rights reserved.