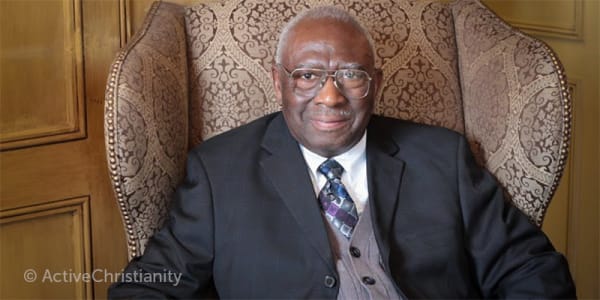 Jether Vinson: Gripped by the message of the cross
How the work of one man transformed countless lives across North America.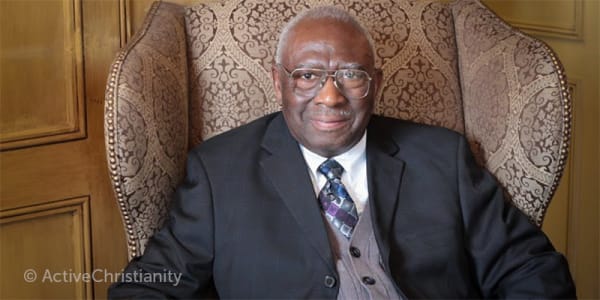 Love for God's Word helped to shape Jether Vinson into a missionary and evangelist who shared it with as many as would listen. He spoke to crowds of thousands, but also worked diligently with individuals. He traveled extensively throughout North America for 45 years, and many can testify that the word he spoke gripped their hearts and transformed their lives.
A pioneer spirit
Born in Detroit, Michigan in 1936, Jether Vinson was raised with a faith in God and the power of prayer by his god-fearing mother. "Be a good soldier of Jesus Christ. You must fight!" she would say to him. In this pioneer spirit, Jether became a youth worker in the assembly he and his mother attended. In time, they started conducting meetings on their own, going from home to home because both Jether and his mother felt that there was "much more to be done and many souls who needed help."
A simple faith
Shortly after he was married, Jether began to sense that God was asking him to become a missionary. To the disapproval of friends and relatives, he left a good job in order to be free to evangelize, in obedience to what God worked in his heart. "I wasn't tied to the things of the earth, but rather I was captured in my heart by the love I had for Jesus," he recalls.
After several months on the mission field, they moved to Flint, Michigan. Here, in 1967, the pastor working with Jether told him about a message he had heard at a Christian convention, given by two men from Brunstad Christian Church (BCC). "I think I've met Paul and Silas!" he reported enthusiastically. This was how Jether first met Brunstad Christian Church.
Continue reading below ↓
Like what you're reading?
Gripped of the message of the cross
From time to time, visitors from BCC visited Jether's assembly. Jether highly valued the fellowship with them and found true brotherhood with these Christian men. They spoke about taking up your own cross and following Jesus. This was the life he sought and to hear it so clearly spoken and lived out in the lives of others was a bit of heaven on earth!
In 1969, Jether received even more light and revelation over this "personal cross" when an unknown benefactor sent him a ticket to attend the BCC summer conference in Norway. Here he heard the message of the cross more clearly than ever before and met brothers and sisters who were practicing this godly life.
Jether sensed that what he was hearing came from God, and the Spirit told him to "be quiet and listen!" He recalls thinking: "I've found a people who actually put God's Word into practice … they live by the word of the cross!"
Rather than hearing about Jesus' death on the cross as a history lesson, he heard that the cross was something that he could use in his everyday life. This meant that he could deny himself and suffer, as Jesus did, rather than give in to the sinful desires in human nature. No more going on and sinning over and over! In this way, one's self-life is nailed to the cross and remains there until a death takes place. This is the way to true freedom from sin!
The cross at work in his life
Jether's wife Voncile can testify that he was diligent to put what he heard to practice. "I could see the cross at work in his own personal life in the way that he was with me and with our son," she recalls. "He always gave himself to make it good for us and did not fail to encourage me in the Word of God. Many times he has encouraged me to 'keep a pure heart.'"
She also explains how Jether was faithful to take up his cross when faced with opposition. "He was criticized by those who thought that he should just take an ordinary job and remain at home," she explains. "He never came with a critical word but showed only love, patience and care to those who opposed him. He would say, 'I must abide in my calling and they must abide in theirs.'"
Rejected by religious assemblies
Because of the help he had received for his own life, Jether continued preaching the word of the cross zealously. And as a result, he was soon rejected by many. 1 Corinthians 1:18 was a comfort to him at that time: "For the message of the cross is foolishness to those who are perishing, but to us who are being saved it is the power of God."
In 1971 he was asked to leave the church he was attending, and where he was co-pastor. The few who left with him formed the beginning of the Brunstad Christian Church in Detroit, Michigan.
One who experienced the turmoil of this time remembers Jether's encouragement. "He was standing firm on God's word and he encouraged us to do the same. He said emphatically, 'We don't care about rejection; we've found the way to life!'"
A different kind of missionary
Jether's work as a missionary touched countless lives across the whole of North America. A woman from Ohio explains how she and her husband received immediate help when hearing Jether for the first time: "He spoke crystal clear about the message of the cross in 1 Corinthians 1:18, with very practical examples of how to use it in our everyday lives. We thought, 'Yes, this is the answer to all of our problems as well as the problems of the whole world! I just need to hang on the cross like Jesus did and suffer my will into the death of Christ. Then I will have peace and joy inside and have it good with all people.'"
She also explains how he took a personal interest in helping them come to the life he spoke about: "Jether not only spoke God's Word into our hearts but became a father to us. We had questions and Jether, through God's Word, had the answers. We visited many weekends and I can remember the fellowship in the Vinson living room."
Through countless days on the road, visits in homes, and hours on the phone, Jether worked to help the individuals he met who were interested in his message. Today, there are growing local fellowships of Brunstad Christian Church in Michigan, Ohio, Connecticut, Missouri, Oklahoma, New York and Toronto, Canada that are a direct result of his work.
And yet, in all his work, Jether never sought to draw people to himself or to become great. "The ministry belongs to the Lord," Jether says. "My ministry was to make disciples with a desire to obey. You don't know what will come of it, but you work in faith to God."
A happy man
Today, Jether is a devoted, god-fearing man. He preaches the word of the cross as fervently as he did forty years ago. His zeal for God's Word has not waned.
He exhorts those who want more than a superficial religion to give their heart wholly to God and seek to be filled with the Holy Spirit. "You need the power of the Holy Spirit in order to fight so that you can do God's will and not your own!" he says fervently. "You must take it seriously so that you pray much and search the scriptures. Then you will find God in prayer and in His Word. If you give your life in this way, you'll gain a life that will last for all eternity!"
"Today, I am a very happy man! I put my hand to the plow and I never looked back … and because of that, I don't have one regret!"
Scripture taken from the New King James Version®, unless otherwise specified. Copyright © 1982 by Thomas Nelson. Used by permission. All rights reserved.