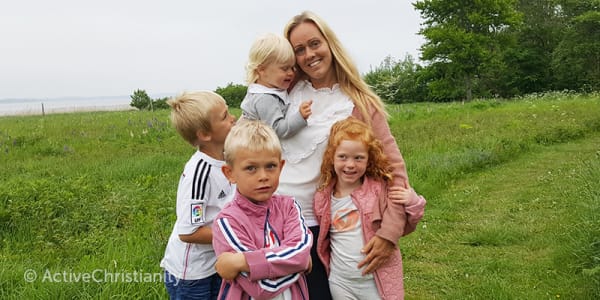 Joy can be a part of me!
I have experienced that this is possible!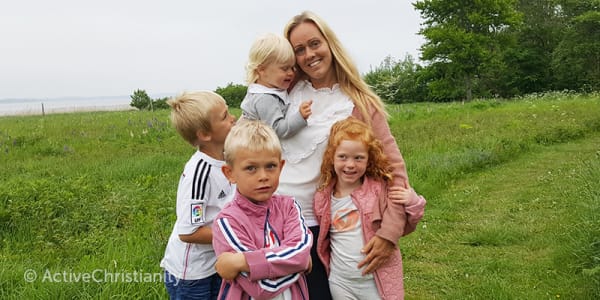 If I did not know about the possibility that I could "always rejoice," much in my life would be different, for sure.
I have chosen to live my life in faith, so I adhere 100% to what is said in the Bible. One verse in particular is especially important to me. It is written in Romans 8:28: "And we know that all things work together for good to those who love God, to those who are the called according to His purpose." I have chosen to believe that I am called and chosen by God, so I have chosen to believe that everything that meets me in life is good for me.
In everyday life, this means that no matter what circumstances I am in, I know that it is good for me. Even though it often does not immediately look that way. I have a daughter who was recently diagnosed with diabetes, and of course that's no fun. But, when I totally believe in the words that "all things work together for good," I am spared from worrying about my daughter and her illness. I believe that God has given me this task because He wants the best for me. There is probably something I must learn. It also applies to my daughter; God wants the best for her. And I am spared from all the worries that could have followed.
Most importantly, I can continue to be happy. How I, as a mother, behave and how I react in different situations has a huge contagious effect on the children. Joy is contagious. And with joy, the atmosphere in the home will be good and without anxiety.
Continue reading below ↓
Like what you're reading?
A mother without worries?
And it is just that which is so important to me: that my children do not have to live with a mother who is constantly worried. That is why it is so liberating to cast all my cares on God and believe that He takes care of the things I cannot take care of myself. My task is to keep the joy in my life and my home. And not only that I keep the joy, but that this joy and peace are a part of me.
The opposite of joy is unrest, worry and despondency. If I let all these feelings and moods live in my mind freely, and let them control my actions and choices, I easily get caught up in some of them. This soon becomes a vicious spiral, and is in complete opposition to believing in the word that "all things work together for good to those who love God." Joy is far away! Worries and unrest will arise immediately, such as concerns about the future – the worries suddenly become a part of me. And that also has a contagious effect on my entire home.
This misery comes from the fact that I do not believe the words in the Bible 100%. For example, the word from Matthew 10:29-31: "Are not two sparrows sold for a copper coin? And not one of them falls to the ground apart from your Father's will. But the very hairs of your head are all numbered. Do not fear therefore; you are of more value than many sparrows." By faith in these words I know that God is involved in the things that happen in my life; He knows about it and He helps me and takes care of me. That makes me happy.
Joy can be spread
Living a life where joy is a part of me requires action. There is no time to sit and feel sorry for myself and wonder why things are as they are. Instead, I can do good things for others, first for those who are closest to me. When I begin to discover the needs of others and help fill them, I have helped myself in two ways. I stop thinking about myself and my own circumstances and I become incredibly happy when I can make others happy.
This post is also available in
Scripture taken from the New King James Version®, unless otherwise specified. Copyright © 1982 by Thomas Nelson. Used by permission. All rights reserved.