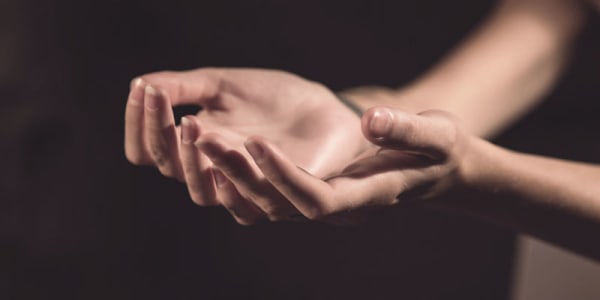 Do you know why God gave you a body?
Jesus had a human body, just like any one of ours, and He understood that He was not on earth to react according to its passions and desires.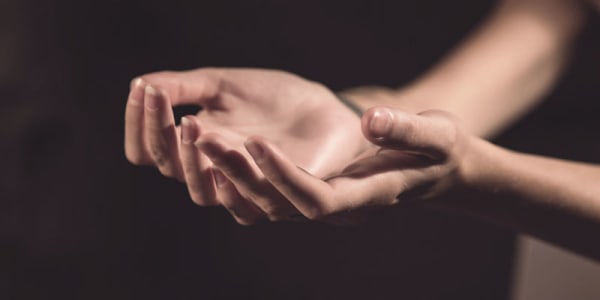 "…a body You have prepared for Me." Hebrews 10:5. These were Jesus' words, and God has also prepared bodies for each of us.
Our body is the greatest personal capital we have received from God. With this precious instrument, we have the choice to either present it for service to the Lord to His honor, or to destroy it through giving in to our lusts.
"A body You have prepared for Me." What kind of body did God prepare for Jesus? He wasn't made like the angels. He wasn't made like Adam before the fall.
"Inasmuch then as the children have partaken of flesh and blood, He Himself likewise shared in the same … Therefore, in all things He had to be made like His brethren, that He might be a merciful and faithful High Priest in things pertaining to God, to make propitiation for the sins of the people." Hebrews 2:14,17
Continue reading below ↓
Like what you're reading?
A body you have prepared for me: the human body
A human body is made with passions and desires. (Galatians 5:24) In other words, it is hard-wired to follow our lusts and commit sin – to do our own will, to put our own desires first, to be primarily concerned with our bodies, our needs, our wants. That is the natural way of being a human. This is a result of the fall into sin in the garden of Eden. When Adam and Eve allowed themselves to be deceived by the devil into being disobedient to God, sin entered human nature and was inherited by all their descendants.
In contrast, Jesus said, "A body You have prepared for Me … Behold I have come – in the volume of the book it is written of Me – to do Your will, O God." Hebrews 10:5-7.
God gave Jesus a human body – just like any one of ours. He also inherited passions and desires in the flesh. Yet, Jesus understood that He was not on earth to react according to those passions and desires. Why did God prepare a human body for Jesus? To do God's will, and to make it possible for us to do the same.
Are we tempted? Do we see another law in our members when we want to do the good? Do we still sense that sin is present with us? (Romans 7:21-24) If we do, then we have to assume that Jesus experienced the same thing, since He was "in all points tempted as we are, yet without sin." Hebrews 4:15. Sin was condemned in this body that God had prepared. He condemned sin in the power of an eternal Spirit. (Romans 8:3; Hebrews 9:14)
Because we have the same human body that He had, and because He sent us the same eternal Spirit that was with Him in the days of His flesh, we have to believe it's possible for us to do the same.
The body is to do God's will
"Walk in the Spirit, and you shall not fulfill the lust of the flesh." Galatians 5:16.
The lusts of the flesh are persistent. The eyes lust to look at impure things. Our thoughts turn easily to things which are wrong – malice, envy, greed, lust – because these things are natural to the human flesh. The lusts are the cause of all the corruption in the world (both big and small). But God did not give us a body to indulge its lusts and desires. He prepared a body for us to do His will and overcome the wicked one.
"Your will be done on earth, as it is in heaven." Matthew 6:10.
What is God's will for us? Our sanctification. That we are conformed to the image of Christ. And we cannot be sanctified or conformed unless we become free from that which is human. Step by step, temptation by temptation, we put to death the lusts of the flesh. We become free from the demands of the flesh by sacrificing our own will in the power of the eternal Spirit, and deliberately seeking to do God's will. That is how we partake of sanctification. The way we are wired can be changed. We can be transformed. We don't need to die the way that we were born.
The life of Jesus
Jesus said, "Where I go you know, and the way you know." John 14:4. You can start living and walking according to the Spirit starting now! Strength and wisdom for this are readily available – free of charge. You will have to surrender your own selfish interests, but there is nothing worth preserving, it's all just eternal loss. Seek God and learn to love Him more than your lusts! God's power and wisdom will come to you as you believe in Him and are obedient to do His will.
What a gospel this is! "Always carrying about in the body the dying of the Lord Jesus, that the life of Jesus also may be manifested in our body." 2 Corinthians 4:10. Jesus' body was the first body in which this dying to sin took place. That is why it is called "the dying of Jesus." It worked so mightily in Jesus' body that He never sinned. As a result, the life that was with the Father was revealed on earth through His body so the disciples could see it, hear it, and touch it. (1 John 1:1-4)
The best thing we can do with this great gift we have received from God is glorify Him by our lives. The life of Jesus can be manifested in the bodies God has prepared for us, so that it can be seen and heard and touched.
This post is also available in
Scripture taken from the New King James Version®, unless otherwise specified. Copyright © 1982 by Thomas Nelson. Used by permission. All rights reserved.