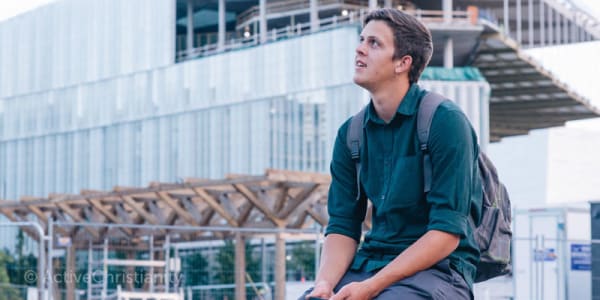 "Let's get out and get on with it"
Do you long for change in your life in the new year?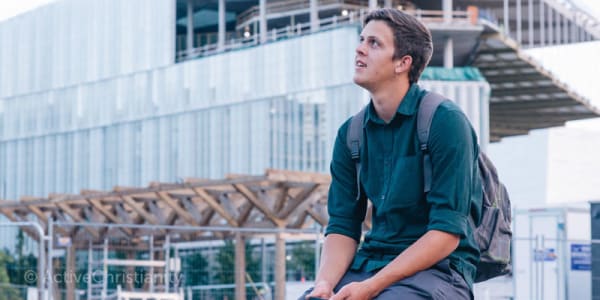 I'm just going to mention Brexit a little bit.
After three years of confusion about how to actually leave the EU, the atmosphere of stagnation has forced the public in the UK to overturn their normal habit of voting. Many towns have chosen to vote for a Tory member of Parliament to replace their usual Labour member.
This has been seen as a metaphorical earthquake and has given the present Tory government a large majority, and with it the power to surge forward with the process of leaving without hindrance from people who are trying to stop progress. The government is entering a new year with a clearer path; as the Prime Minister said, "Let's get out and get on with it."
This longing for change overturned normal habits, even normal thinking. It propelled people to action.
Continue reading below ↓
Like what you're reading?
New Year's resolutions
It's dissatisfaction with how we are and a longing for change that makes us aim to alter our habits. We do this by writing New Year's resolutions to make a clear path of action towards the goal of making us fitter, healthier and more organised. The start of a completely new year is an automatic demarcation of change, of old becoming new, and is something convenient for us to hang our hopes of change on to. It is a line in the sand that we can leave our bad habits and mistakes behind and start from scratch, with a clean sheet.
In the media, these resolutions are trivial things, concentrating on giving up sugar and chocolate, or making sure we keep our bedroom tidy. I personally gave up making New Year's resolutions some time ago when I found out how difficult it was to give up sugar, mainly because I am not motivated enough. My weight and teeth aren't going to be checked as criteria for being a disciple of Jesus Christ. But I am longing for change, not on a superficial level, but deep in my spirit. And this longing will change the way I live.
Need of a spiritual "earthquake"
If we are tired of our nature, or we have stagnated and feel an ache where a life should be, then we need an earthquake in our lives to change direction. These "earthquakes" can come as a word of God; sometimes we ask God for them, sometimes they come unannounced. There is one particular verse that turned my whole life around when I was young – it was as if my very spirit was thoroughly shaken, and it is something that has become increasingly relevant for me.
"You have not yet resisted to bloodshed, striving against sin." Hebrews 12:4.
This is a call to action to all believers whether we are rich or poor, healthy or ill, shy or extrovert. It is a call to come out of our nature and resist the pull of sin till it dies. It is hard work, but when we start the year with resisting sin as a "resolution" then the year will be a success. If we ask God to send us our own personal spiritual earthquake for 2020, then He will.
May the surge of freshness that comes with a New Year propel us to set goals that will overturn our "normal" behaviour. Then let us just "get out and get on with it" …
Scripture taken from the New King James Version®, unless otherwise specified. Copyright © 1982 by Thomas Nelson. Used by permission. All rights reserved.