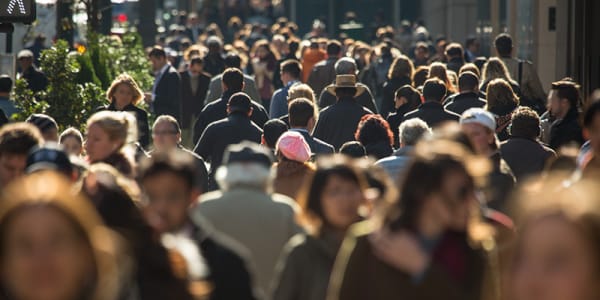 Making disciples of all the nations
What was Jesus' intention with the Great Commission, which He gave His disciples before He ascended into heaven?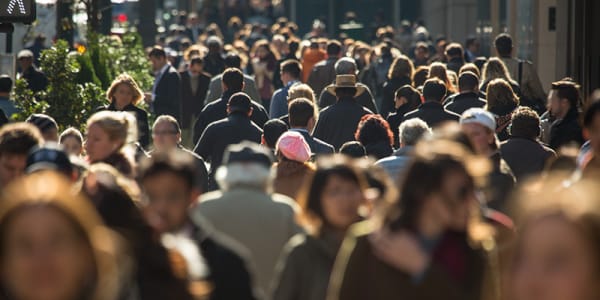 "And Jesus came and spoke to them, saying, 'All authority has been given to Me in heaven and on earth. Go therefore and make disciples of all the nations, baptizing them in the name of the Father and of the Son and of the Holy Spirit, teaching them to observe all things that I have commanded you; and lo, I am with you always, even to the end of the age.' Amen." Matthew 28:18-20.
Here we see the commission the apostles received from Jesus. It was not merely to come "to the foot of the cross," as we are invited to do in many hymns and by many so-called evangelists – there to unload our burden of sin. If people do this, they are reckoned to be born-again Christians. However, Jesus' invitation to follow Him implied much more; it had a deeper content, which the apostles were to teach people when they invited them to come to Jesus. They were to make disciples of them.
Peddlers of God's Word
There are many people who have the ministry of getting people to believe in the forgiveness of their sins and to seek God when they are in need so they can receive help and blessings. Once they have helped them to get to that point, they are satisfied. Their further work is to strengthen them and preserve them in that faith, which can often be a difficult task.
Jesus spoke in such a way that many had come to faith in Him. "Then Jesus said to those Jews who believed Him, 'If you abide in My word, you are My disciples indeed. And you shall know the truth, and the truth shall make you free.'" John 8:30-36. We know what happened afterwards. When He tried to make disciples of them, they began to hate Him. It is just the same today. Many of those who call themselves Christians and believe they are born again would become the "evangelist's" enemies if he were to try to make disciples of them. But he is not interested in such a task anyway. He wants a reputation for starting great revivals, but he is not willing to run the risk that the multitudes might become enemies and go their way.
Of course, these so-called evangelists are not disciples themselves, nor are they born again. Paul said, even in his day, "For we are not, as so many, peddling the word of God; but as of sincerity, but as from God, we speak in the sight of God in Christ." 2 Corinthians 2:17.
Continue reading below ↓
Like what you're reading?
Only the few
Jesus answered someone who wanted to follow Him but who first wanted to bid farewell to those at home, "No one, having put his hand to the plow, and looking back, is fit for the kingdom of God." Luke 9:62. Who has faith to say something like this to someone who wants to be along? The Scriptures teach us that only the few are fit for the kingdom of God, but there are many who are fit for seeking God for help in their difficulties. When Israel came into need, the whole nation repented, but once God had helped them, they went their own ways again.
There are many large assemblies in these days that have no other interests than seeking God so they will not be lost and so that He will help them in their earthly difficulties. These kinds of people pay a host of preachers to strengthen them in their faith in God, who is gracious to them and will help them in spite of their bad life and will not remember their sins for Jesus' sake.
Who can teach people to observe all things He has commanded us? And who is fit to be a disciple?
This article is translated from the Norwegian, and is a compilation of excerpts from the booklet "The Gospel of God" (Skjulte Skatters Forlag, Norway 1988/1992) and the article "Teaching Them to Observe," published in BCC's periodical "Skjulte Skatter" ("Hidden Treasures") in May, 1949
© Copyright Stiftelsen Skjulte Skatters Forlag
This post is also available in
Scripture taken from the New King James Version®, unless otherwise specified. Copyright © 1982 by Thomas Nelson. Used by permission. All rights reserved.