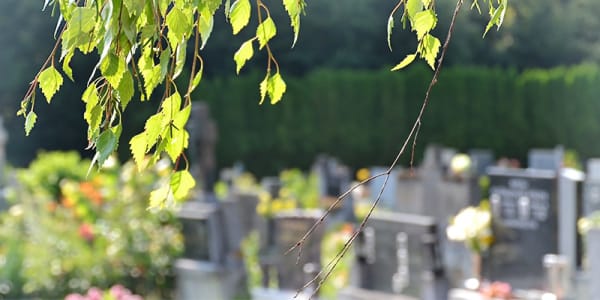 What might your epitaph say?
There is incredible potential that lies in each human life. But how do we discover that potential?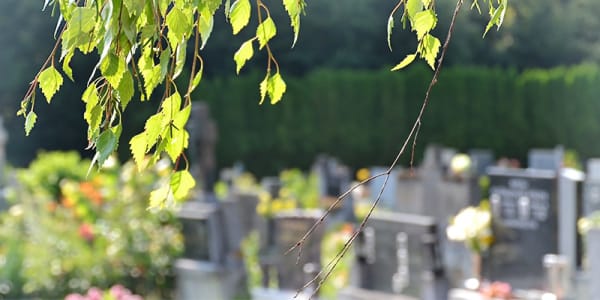 It's not unheard of for a human being to have a minor existential crisis at some point in their life. Especially if you struggle with low self-esteem, some pretty bleak thoughts can easily pop into your head:
"What will people say about me when I die? Will I be remembered? Will my life have made any difference at all?"
These thoughts can plague your mind and fill you with a sense of hopelessness or apathy. But that's not how it needs to be! A recent experience I had made me think about the incredible potential that lies in each human life.
I had stumbled across a website claiming that it could tell me where in North America any deceased person was buried. Intrigued, I typed in a few names I knew: My grandparents, old family friends, etc. Sure enough, my search yielded birthdates, dates of death, and the names of the cemeteries in which they were laid to rest.
All of these people were from my hometown though, and I was curious if this site really could find anyone in North America, so I fished through my memory for the name of someone I might know who would be buried far away from where I live. Unexpectedly, the name that came to mind was Monrad Grannes. Grannes, I knew, was a man who began to follow Jesus in his youth and had worked as a missionary of the gospel of Christ – the gospel of victory over sin. But that's all I really knew about him. So I entered "Monrad Grannes" in the website's search field, and pressed Enter.
A sentence on a gravestone
To my surprise, the search returned not only the information promised, but also an actual photograph of his gravestone. The stone was not remarkable in any way, but the words engraved on it jumped out at me immediately:
"I will gladly spend and be spent for your souls." 2 Corinthians 12:15.
Even with the very limited knowledge I had of Grannes, this scripture immediately painted the most vivid picture for me; a picture of a man who had found the way to freedom from sin and wanted so badly to help others find this same freedom that he happily wore himself out seeking and serving others whose hearts also longed for something more.
Wanting to have this image confirmed, I contacted Mark Timmons, a man I knew had experienced Grannes' ministering firsthand, and asked if he could give me any insight into what kind of man Monrad Grannes was. This was his fervent reply:
"He was a true shepherd. He spent years trying to find hungry hearts, and of those young people that gathered together regularly at his place all those years ago, all are still disciples.
"Everything he owned was for the body of Christ. He never thought of himself. You could hardly come into a room before a chair was underneath you if you needed one. Sigurd Bratlie once said that in the area of serving, he thought Monrad had come to divine nature.
"I owe everything to him. He was a true father whose life bore great fruit."
A life of weight and content
Monrad Grannes gained no fame in his lifetime and his name may be forgotten within just a few generations. It's possible that only a few hundred people ever even knew that name. Yet from his youth time on, he stood as a light in this ever-darkening world, and by this light he drew others out of darkness and into a completely new life: a life of victory over sin. A life of standing against the evil that is in this world and living only for God. Is that not of value to God, who created and loves each of those people who were affected by his life? It is of great value to Him!
To resist sin in my own situations large and small, and to live as an example and a servant for those around me is of much more value than winning a Nobel prize or inventing a life-saving medication. After all, it is man's eternal spirit that God yearns for, and as it's written, "God is not unjust to forget your work and labor of love which you have shown toward His name, in that you have ministered to the saints, and do minister." Hebrews 6:10
We sing in one of our songs in Brunstad Christian Church: "There is a life, so full of weight and content."
Monrad Grannes' life was filled with weight and content when he became a disciple of Jesus and began to follow God's promptings in his heart. How many more out there would love to lead a life filled with true content and meaning? This life is possible for each one of us! I am living this life, and I am thankful for the feeling of purpose it holds, and the happiness it brings me. It's what gets me out of bed every morning.
The words on my gravestone
And what might my epitaph say? Will it just be an empty headstone, to reflect an empty life of living for myself? Or will it contain a few words that characterize the way I've striven to glorify God with my life?
If I stand faithful against sin, mine can be a life that has a lasting effect on others. Not that I am remembered as a hero, or receive honor from people, but that those around me see a life worth living, and are encouraged and provoked to lead such a life themselves. Maybe my gravestone can say something about that. Then I'll know that my life has received God's stamp of approval. And in the end, that's all that matters to me.
Scripture taken from the New King James Version®, unless otherwise specified. Copyright © 1982 by Thomas Nelson. Used by permission. All rights reserved.