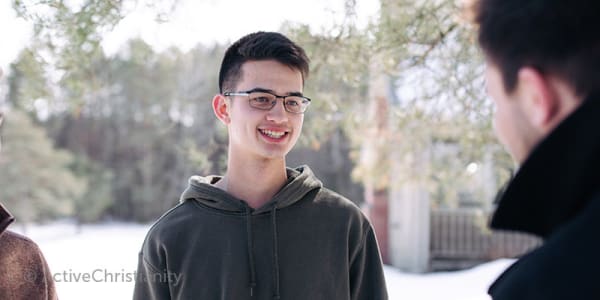 My days don't have to be dictated by my feelings
Sometimes my feelings can seem completely random. But I've learned the secret to getting them under control so that they don't have a negative effect on me.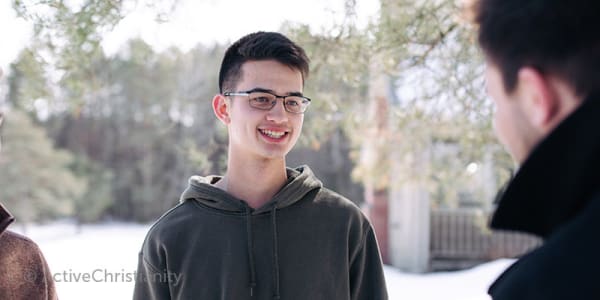 "I feel like a worm."
A surprising thought to have perhaps, given the circumstances. It's just a normal day at work. I haven't been yelled at, I haven't made any big mistakes, and I've mostly just minded my own business. Nonetheless, the thought comes.
For me, what I'm feeling at any given moment can seem somewhat—or completely—random. Some days, I may feel like everything is great and nothing can stop me, even if there are small obstacles that come up along the way. Other days, it may be the complete opposite. Events that I would typically consider insignificant can create turmoil, anxiety and discouragement.
Why does this happen?
Continue reading below ↓
Like what you're reading?
An active and restless soul
I'm sure there are many scientists, philosophers, psychologists and the like who would have much to say about hormones and genetics, brain chemistry and more. I can't speak so much about that. But for myself, I've found great comfort from the word of God.
"For the word of God is living and powerful, and sharper than any two-edged sword, piercing even to the division of soul and spirit, and of joints and marrow, and is a discerner of the thoughts and intents of the heart." Hebrews 4:12.
We all come into situations where our soul becomes active or restless—someone says something to me which I find offensive, or I'm unsure how my plans will go, or others do something differently than I would do it. The truth is that all this unrest begins with a thought: "Why did she say that?" "Don't they understand what I'm trying to do?" "That's so stupid!" That's where it starts, but if I'm not alert to address these thoughts immediately, it's so easy for them to carry on and grow into something much more destructive.
Be armed with the word of God!
Here is where it's so important to be armed with the word of God—that is, to have God's word in my thoughts. By reading the Bible or finding other edifying sources to drink from, it's like I'm gathering weapons before the battle begins. Then, when I come into situations and temptations as I go about my day, I can remember the words I read or heard, and choose to believe in them. In other words, I draw the weapons I gathered beforehand and use them against the things that I am tempted to!
Here the word will always separate between my soul—my feelings, opinions, and intentions—and my spirit, which desires to do the will of God.
It may seem like a very complicated process, but for me it has actually been quite simple, although there have certainly been battles.
When I read the Bible and use other resources related to God's word, I'm able to discover what God's perfect will is. For example, God's will is that I should "be anxious for nothing," as it's written in Philippians 4:6. His will is also that I should "flee youthful lusts" (2 Timothy 2:22), "be steadfast, immovable" (1 Corinthians 15:58), "be strong in the Lord and in the power of His might" (Ephesians 6:10), and much, much more!
In the days that follow, I will certainly come into situations where those words that I've learned become applicable: a situation at work where I'm tempted to be afraid of what my boss will think of me is a perfect time to think of the verse, "be anxious for nothing!" And when I remember the word, agree with it and choose to believe in it rather than what my feelings say, then this sword is doing its work of dividing soul and spirit!
An interesting and rewarding life
Thankfully, I don't have to constantly think about every Bible verse at the same time! "But the Helper, the Holy Spirit, whom the Father will send in My name, He will teach you all things, and bring to your remembrance all things that I said to you." John 14:26. If my whole desire is to do the will of God in the situations I come into, I can trust that the Holy Spirit will remind me about the verses that I need, exactly when I need them! This is really an interesting and rewarding life to live!
As time goes by and I become more and more used to trusting in the word of God rather than my own feelings, I am also able to more clearly see the difference between my feelings and God's word, and I can more easily hold myself to God's will. I experience to an increasing degree the Scriptures' promises of liberation and joy, so that my days are no longer dictated by how I feel. I'm not certain that I will come to a point that I never have negative feelings anymore, but I do believe that I will come to a point where I'm no longer affected by them. And I'm happy about that!
"Your sun shall no longer go down, nor shall your moon withdraw itself; for the Lord will be your everlasting light, and the days of your mourning shall be ended." Isaiah 60:20.
Scripture taken from the New King James Version®, unless otherwise specified. Copyright © 1982 by Thomas Nelson. Used by permission. All rights reserved.