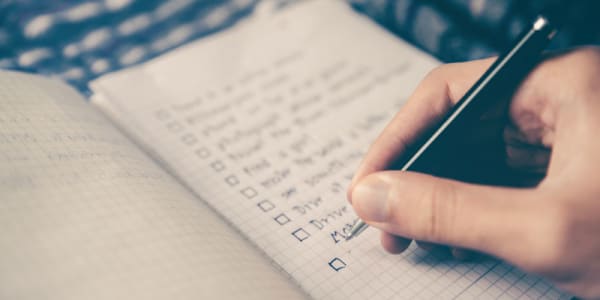 My quarantine bucket list
As we go through this challenging time in human history, I've made myself a bucket list of things that are important for me to do during this time.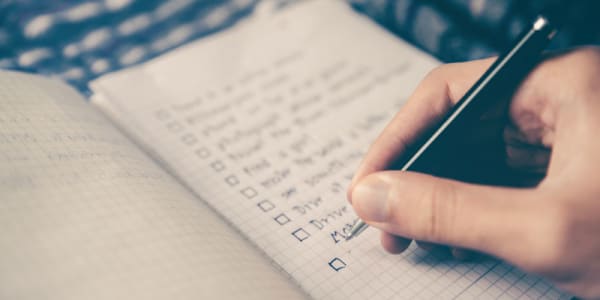 The COVID-19 pandemic has brought so many changes all over the world and limited us in many ways. However, it also brings special opportunities that we may not always have. I really want to use this time so that I get the most out of it as possible. Here is my bucket list in this challenging time:
1. Trust in God for today and every day
In Proverbs 3:5-6 it says: "Trust in the Lord with all your heart and lean not on your own understanding. In all your ways acknowledge Him and He will direct your paths." In this time, when things are changing so quickly and many things are uncertain, I can choose to trust that God is watching over me, that He loves me and that He sends everything for my very best – including trials. With my own understanding, I can't comprehend how trials could be for my best, but I can pray and ask God to show me what I can get out of each situation.
When I humbly ask Him for help in my daily situations, He will guide and lead me one step at a time. I can make a decision to believe that and hold fast to it no matter what comes. Trusting that He is guiding me gives me strength and endurance to go through the trials and deepens my connection with my Father in Heaven.
2. Become free from irritation
With much of the world entering quarantine at some point most of us are spending a lot more time at home. If we live with others, whether it is family or roommates, spending extended periods of time together can cause increased tension and irritation because of disagreements or different ways of seeing things.
But it also brings special opportunities. I can spend my days fuming over everything that bothers me, and maybe vehemently vocalize my frustrations. Or I can recognize that there is really only one thing that I have complete control over, and that is the sin that dwells in me. I need to overcome that irritation, really pray that I can love others, and that I can have wisdom to talk about our differences in a good way so that our relationship can be strengthened.
3. Pray for the leaders of my country
Governments in different countries have approached the coronavirus situation in different ways. Leaders have suddenly found themselves directly responsible for the health and well-being of entire nations, and have spent countless hours in meetings and creating policies to preserve their countries. They are facing huge unknowns in fighting a pandemic, and they must rely on the best knowledge from their advisors. Whether I agree or disagree with their decisions, there is one extremely important thing I can do. It is written in 1 Timothy 2:1-2 that we should pray for those who are in authority.
Even if I am at home all the time, I can still do this important work. I can pray that God will give the leaders wisdom so that they understand to humbly and decisively make choices that will be the best for their people and for their country.
4. Practice humility
I stepped outside yesterday evening and it really struck me how peaceful the deserted streets were. I have thought a lot about the world wars, where the enemies were very visible, for example dropping bombs from the sky. COVID-19 is more a silent enemy. In Canada, where I live, it still hasn't reached its peak and it can be hard to believe that there actually is any danger. But when I read the news and listen to announcements from the government, I can see how the virus has affected people in other countries. When the government creates guidelines, such as "Stay at home as much as possible," I can selfishly continue to live my life in the way I want, or I can humbly trust that the advice that is given is for my best. When I am humble and I do what I am told, then I am also helping those around me even if I don't fully understand the impact of my decisions.
5. Use my time in the best way possible
With much more free time, I have choices about how I spend it. In Psalm 139:16 it says that God prepared works for us before the foundation of the earth. The question is whether I can find those works, especially in this special time. Spending time in quarantine creates opportunities to be creative in blessing the others. Perhaps I can't visit my family or friends, but how can I bless them in other ways? Maybe my elderly neighbor needs supplies and I can make a trip to get them. Staying at home doesn't mean I can't chat with someone on video, write a note, or create something special.
And it also gives a tremendous opportunity to seek God. I can read my Bible, other literature and I can spend my time in prayer, for myself and for the others. By drawing near to God in this time, my faith can be strengthened and I can be prepared for times to come.
The COVID-19 pandemic will not last forever (although it is hard to believe sometimes). There are many unanswered questions, and no one really knows the answers right now. But there is one question that I have complete control over – how did I use my time? If I think about this each day, then when this time is over, I will know that I used each opportunity for the very best!
This post is also available in
Scripture taken from the New King James Version®, unless otherwise specified. Copyright © 1982 by Thomas Nelson. Used by permission. All rights reserved.