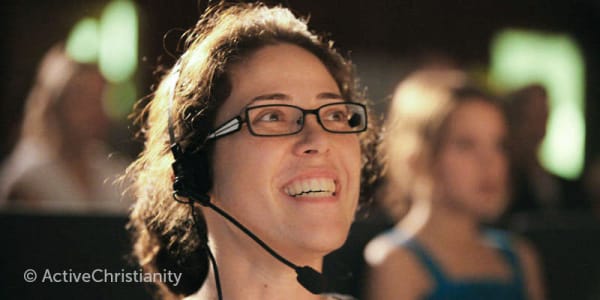 There is no fear in love – How I learned to deal with intimidating people
Seeing people through God's eyes taught Karen a valuable lesson in dealing with people she found intimidating.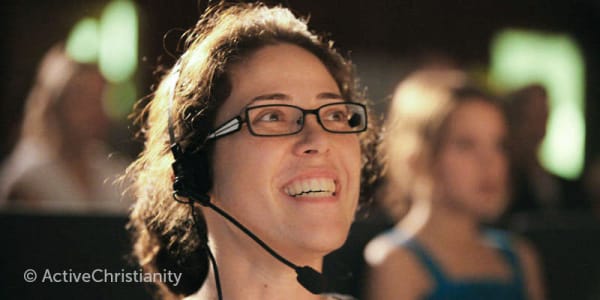 It seems like quite often recently I've been seeing and hearing the saying, "Everyone you meet is fighting a battle you know nothing about. Be kind. Always."
Sure, this is important, but the question in my mind is, do they know it can be a winning battle?
Meet my friend Karen. She is happy, friendly, and bubbly. She is easy to talk to and comfortable to be around. But she tells me there's been a battle she has had to fight to be able to be this way around everyone.
Karen's battle
"My whole body was shaking," Karen says. "I felt frozen, sick to my stomach. I knew this was something I needed to do, but really, I felt like just curling up into a fetal position.
"I was afraid.
"I had just started a new job, and part of what the job entailed was dealing with some people with overpoweringly strong personalities and who seemed extremely straightforward and tactless.
"I knew it wasn't God's mind that I should let myself be pushed around, intimidated, and afraid of people. What helped me was to think, 'God is in complete control of the situation and He does not put me in any situation that is too much to bear.' (1 Corinthians 10:13)
"When I start to feel those symptoms of fear and anxiety, this verse has been particularly helpful for me:
"'For God has not given us a spirit of fear, but of power and of love and of a sound mind.' 2 Timothy 1:7.
"I say to myself, 'What's happening now is an emotion; it's fear. God has not given me a spirit of fear for this situation. This is not something that is meant to make me afraid. God wants me to have a spirit of power and a sound mind in this situation.' I repeat that to myself, and consciously focus on the words in that verse.
"When I allow myself to be comforted by, and draw power from, these words, I think more clearly – 'of a sound mind.' Then I see that there is a task God has prepared for me in this situation, and it's not to be afraid. Here I can bless someone. Here is a need I can fill. Being afraid has nothing to do with having a sound mind, and it is not the solid foundation that God wants for me.
"God has all power and all might for me in every situation, so that I can be a person that acts and does what needs to be done. These people are in my life so that I can learn something about myself and cleanse myself, or so I can bless and help them, or both."
Continue reading below ↓
Like what you're reading?
Perfect love
"Another verse that has been a powerful weapon for me is:
"'There is no fear in love; but perfect love casts out fear; because fear involves torment. But he who fears has not been made perfect in love.' 1 John 4:18.
"I came to realize that it was ridiculous that I can't be around certain people because their personality intimidates me. That my whole life, I am bound by this fear. That verse is kind of like an anchor for me now. '… perfect love casts out fear.'
"God has a perfect love for everyone. If I can see those intimidating people the way God sees them, if I can have that same love, then I don't have to fear them, but more than that, I also want to make it good for them. I want to have that same love for them that God does. Now I can go into those same situations, and when I'm tempted to be afraid or overwhelmed, I strengthen myself with that verse. 'Perfect love casts out fear.' I'm not afraid of this. God has the same care for this person as He does for me."
Thinking outside of myself
"So whoever I'm with, I don't need to be afraid. I can think, 'Maybe this person needs help? What can I do for them?' I then come out of my selfish thoughts and into a love for the others, where I rather think about the battles that they might be fighting, instead of worrying about myself. Fear often comes because I seek other people's honor, I want them to think well of me, but like the verse in John 5:44 says:
"'How can you believe, who receive honor from one another, and do not seek the honor that comes from the only God?'
"Since then, I've come into situations where I've actually thought, 'Why was I scared of this person?' Now I can actually do things with them, and say things, to be a blessing. Sometimes it's still a battle, so I have to take up a conscious battle: 'No. Perfect love casts out fear! God help me do this. Help me be a blessing.' I can overcome my fears and have it good with people, even though our personalities don't naturally click. Then the result is that I can get along and have it good with everyone. Connections can be built with people when I think outside myself."
I knew nothing about Karen's battle, but I'm glad that she shared it with me. I am encouraged that my battles can be winning battles too!
Scripture taken from the New King James Version®, unless otherwise specified. Copyright © 1982 by Thomas Nelson. Used by permission. All rights reserved.