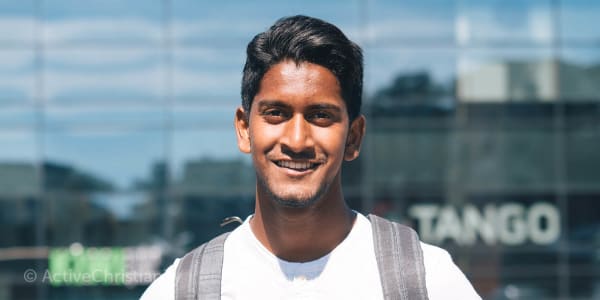 No one has to sin!
Temptation is a trial of my faith. This is a very exciting life.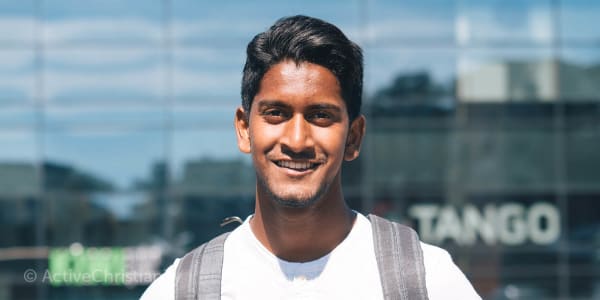 "My brethren, count it all joy when you fall into various trials, knowing that the testing of your faith produces patience. But let patience have its perfect work, that you may be perfect and complete, lacking nothing." James 1:2-4.
Temptation is not sin. It is a trial of my faith—a test of whether I live before people or before God—a trial of whether or not I fear God. "If we say that we have no sin, we deceive ourselves, and the truth is not in us." 1 John 1:8. To have sin means that we have lusts and desires. But through faithfulness in the time of temptation, I can destroy him who has the power of death. Therefore, I can rejoice exceedingly when I come into temptation.
When I am being tempted
"Blessed is the man who endures temptation; for when he has been approved, he will receive the crown of life which the Lord has promised to those who love Him. Let no one say when he is tempted, 'I am tempted by God'; for God cannot be tempted by evil, nor does He Himself tempt anyone. But each one is tempted when he is drawn away by his own desires and enticed. Then, when desire has conceived, it gives birth to sin; and sin, when it is full-grown, brings forth death." James 1:12-15.
You must stand in your trials and commit those things that you are tempted to into the death of Christ. If you hold onto an accusation, that has an effect on your spirit. Then you cannot be alive to God. When you are alive to God, you love your brother and do not accuse him!
Those who receive the exhortations in the Bible are alive to God. No matter how unpleasant someone is, he cannot force sins like anger, impatience, irritation, etc., into another person. In other words, it is never someone else's fault. The sin in your own flesh has been awakened by the things that happen. If you then begin to blame other people in your thoughts, you have fallen in sin and have not stood in the temptation.
Continue reading below ↓
Like what you're reading?
I don't have to sin!
Even though I have sin, it is not the intention that I fall in sin. Temptation is a trial of my faith. This is a very exciting life. Even though I have sin in my flesh, I do not have to commit sin!
"Inasmuch then as the children have partaken of flesh and blood, He Himself likewise shared in the same, that through death He might destroy him who had the power of death, that is, the devil." Hebrews 2:14. Death is a tremendous disappointment for many people because it puts an end to all their human plans. We can win eternal life by standing in temptation. Jesus came to liberate all those who through fear of death were held in bondage all their life.
Jesus – our High Priest
"For indeed He does not give aid to angels, but He does give aid to the seed of Abraham. Therefore, in all things He had to be made like His brethren, that He might be a merciful and faithful High Priest in things pertaining to God, to make propitiation for the sins of the people. For in that He Himself has suffered, being tempted, He is able to aid those who are tempted." Hebrews 2:16-18. He had to become like His brothers! Isn't that simple? When we suffer in the flesh, we also cease from sin. Jesus' spirit was never defiled by the sin in His flesh. What a High Priest we have!
Excerpt from the book "Shepherd and Prophet," originally published in Norwegian in 2004 by Skjulte Skatters Forlag.
© Copyright Stiftelsen Skjulte Skatters Forlag, Norway
This post is also available in
Scripture taken from the New King James Version®, unless otherwise specified. Copyright © 1982 by Thomas Nelson. Used by permission. All rights reserved.