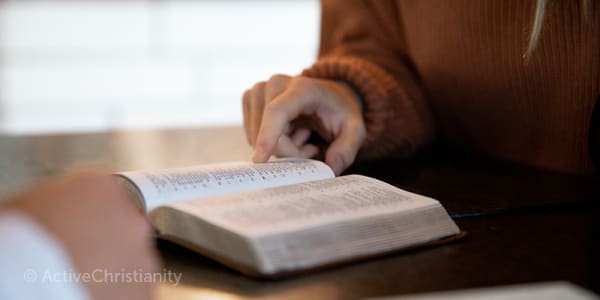 Not everyone who says to Me, "Lord, Lord!"
What is important for God is that we come to know Him through wholeheartedly doing His will in obedience to His word.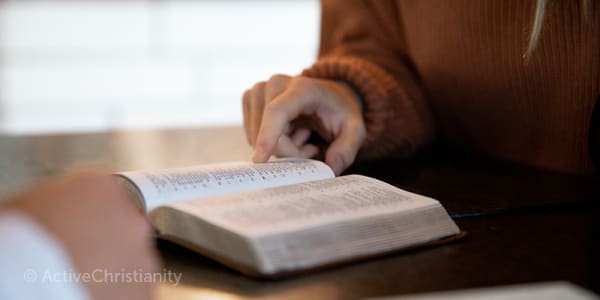 "Not everyone who says to Me, 'Lord, Lord …'"
It is possible for us to think we can please God just by what we say or do. However, we can say the "right" words and perform the "right" tasks, yet if our heart is focused on how we appear to others or how it may profit us in some earthly way, it is actually not well-pleasing to God. Jesus addressed this in the Sermon on the Mount, when He said, "Not everyone who says to Me, 'Lord, Lord,' shall enter the kingdom of heaven, but he who does the will of My Father in heaven. Many will say to Me in that day, 'Lord, Lord, have we not prophesied in Your name, cast out demons in Your name, and done many wonders in Your name?' And then I will declare to them, 'I never knew you; depart from Me, you who practice lawlessness!'" Matthew 7:21-23. What is important for God is that we come to know Him through wholeheartedly doing His will in obedience to His word.
When God told the prophet Samuel to choose Jesse's youngest son David to replace Saul as Israel's king, even though his older brothers were taller and stronger, He said: "For the Lord does not see as man sees; for man looks at the outward appearance, but the Lord looks at the heart." 1 Samuel 16:7. Nathan told Saul that, because of his disobedience, his kingdom would not continue and that "… the Lord has sought for Himself a man after His own heart ..." 1 Samuel 13:14. David's longing was to know and obey the word of God in his life, as we can read in his many Psalms, in particular Psalm 119. This made him a man "after God's own heart," and we can be the same if we too throw ourselves wholeheartedly into learning of God so that we can know and do His will!
Once Jesus was watching people putting money in the temple collection: "And many who were rich put in much. Then one poor widow came and threw in two mites … So He called His disciples to Himself and said to them, 'Assuredly, I say to you that this poor widow has put in more than all those who have given to the treasury; for they all put in out of their abundance, but she out of her poverty put in all that she had, her whole livelihood.'" Mark 12:41-44. The widow's attitude of mind is what has made her an example for all generations. Again, we see it is not just what we do or say that matters, but that whatever we do and say is done with a fervent desire to please the Lord.
"And whatever you do, do it heartily, as to the Lord and not to men." Colossians 3:23.
Doing the will of the Father
Understanding God in this way makes all of life's tasks meaningful. In the book of Ecclesiastes, Solomon writes example after example to illustrate the words he started the book with: "'Vanity of vanities,' says the Preacher; 'Vanity of vanities, all is vanity.'" Ecclesiastes 1:2. Yet, at the end of the book, he gives a very hopeful conclusion: "Let us hear the conclusion of the whole matter: Fear God and keep His commandments, for this is man's all. For God will bring every work into judgment, including every secret thing, whether good or evil." Ecclesiastes 12:13-14. In even the most routine and mundane aspects of life, we can store up eternal treasures by doing them as unto the Lord. In this way, we will come to know God, to know His mind and His will, and learn to be more and more like Him. Solomon also makes it very clear when the perfect time to start this is: "Remember now your Creator in the days of your youth, before the difficult days come …" Ecclesiastes 12:1. However, whether young or old, may we all live in this way, that we delight the heart of God!
The results of such a life will be as Isaiah prophesied: "For since the beginning of the world men have not heard nor perceived by the ear, nor has the eye seen any God besides You, who acts for the one who waits for Him." Isaiah 64:4. We will experience what Peter was apprehended of: "His divine power has given to us all things that pertain to life and godliness, through the knowledge of Him who called us by glory and virtue, by which have been given to us exceedingly great and precious promises, that through these you may be partakers of the divine nature, having escaped the corruption that is in the world through lust." 2 Peter 1:3-4. We will come more and more to know God and step-by-step be transformed into his image! (2 Corinthians 3:18.) Then we will never hear those dreadful words from Jesus: "I never knew you; depart from Me, you who practice lawlessness!" Instead, we can live with the hopeful expectation that at the end of our lives we will hear: "Well done, good and faithful servant … Enter into the joy of your lord." Matthew 25:21.
Scripture taken from the New King James Version®, unless otherwise specified. Copyright © 1982 by Thomas Nelson. Used by permission. All rights reserved.