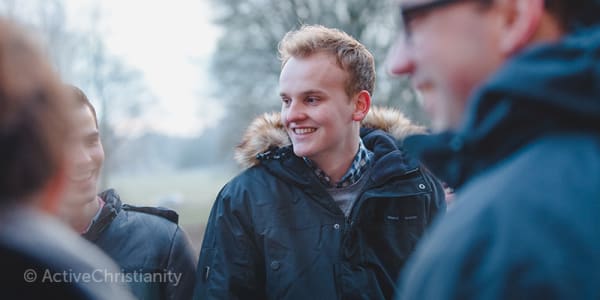 One as the Father and the Son are one
Unity among Christians is the sign to the world that Jesus Christ was sent by the Father. But how do we become one, as the Father and the Son are one?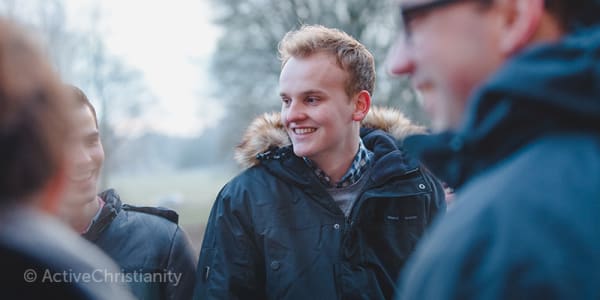 "I do not pray for these alone, but also for those who will believe in Me through their word; that they all may be one, as You, Father, are in Me, and I in You; that they also may be one in Us, that the world may believe that You sent Me. And the glory which You gave Me I have given them, that they may be one just as We are one: I in them, and You in Me; that they may be made perfect in one, and that the world may know that You have sent Me, and have loved them as You have loved Me." John 17:20-23.
How are God and Jesus one?
We have a high and holy calling to be one as the Father and the Son are one. If we want to achieve this goal, we must follow the Son on the narrow way which leads to life.
"For I have come down from heaven, not to do My own will, but the will of Him who sent Me." John 6:38.
"Though He was a Son, yet He learned obedience by the things which He suffered. And having been perfected, He became the author of eternal salvation to all who obey Him." Hebrews 5:8-9.
Here we can see the manner in which the Father and the Son became one. Jesus was born into mankind; He became the Son of Man. (1 Timothy 2:5) He learned obedience as the Son of Man. It was not easy for Him to go this way, but He learned it through sufferings, and in Isaiah 53 we read of some of the sufferings through which He learned obedience.
"Yet it pleased the Lord to bruise Him; He has put Him to grief. When You make His soul an offering for sin, He shall see His seed, He shall prolong His days, and the pleasure of the Lord shall prosper in His hand." Isaiah 53:10.
Jesus prayed, "Not My will, but Yours, be done!" Luke 22:42. This "My will" was the will of the human race, Jesus' will as the Son of Man. This will had to be crushed if the Lord's will was to prosper by His hand, and so Jesus had to be a sacrifice. He went this way voluntarily. This was a new and living way, which He consecrated for us so that we might follow Him. This was the way on which the will of man was crushed and on which the fullness of the Godhead came to dwell in Him bodily. (Colossians 1:19; Colossians 2:9) We have received exceedingly great and precious promises through the knowledge of Him, so that we also might be partakers of the divine nature. (2 Peter. 1:3-4)
Continue reading below ↓
Like what you're reading?
How do we become one as the Father and the Son are one?
Now we have the same possibilities Jesus had if we, too, are willing to be a sacrifice. Jesus became the author of eternal salvation to all who obey Him. (Hebrews 5:9) On this way we become one as the Father and the Son are one.
This is so important that Paul says that for this reason he received grace and apostleship to work the obedience to the faith among all nations (Romans 1:5) However, it is impossible to learn obedience without being willing to be bruised (crushed). There are many people who try to get the different religious groups to become one, but to no avail. The leaders are great in their own estimation, insisting on their own opinions, and the members who take sides do likewise. This is the reason for the constant strife and resentment within and among the various denominations. They do not want to be crushed. Many of them speak about love and read 1 Corinthians 13, but they cannot come to this love without being willing to be crushed.
We can read what love does not do: It is not envious, does not parade itself, does not seek its own, does not become bitter, does not think evil, etc. The one who is unwilling to be crushed becomes bitter, seeks his own, and parades himself. Such people can never be one. They always seem to have a reason for becoming offended, which they also do, instead of taking up their cross, denying themselves, and judging their own egotism and hardness.
We also read of what loves does do: It is longsuffering; it rejoices in the truth and endures all things; it believes all things, hopes all things, and bears all things. (1 Corinthians 13:4-7; Colossians 3:12-14) Most people have soon "had enough," and have reached their "limits" quite quickly when it comes to bearing their fellow men who are difficult and nasty. Instead of being crushed, they become hard and defend their "me and mine." Instead of forgiving as Jesus forgave us, they end up being evil, bad-mouthing their brother.
You can harbor antipathy toward another person whom you do not like, but you are still polite and smile, though you keep your distance. You do not want to cultivate spiritual fellowship with him. Your own big "I" cannot bear the other person's "I." You do not want to be crushed so you can come into possession of the love that bears all things and hopes all things. Of course you do not want to argue with him, so you maintain a polite distance. This is not being one as the Father and the Son are one.
The fulfillment of Jesus' prayer for Christian unity
Blessed are they who have received the knowledge of how the oneness exists between the Son and the Father, who want to follow the Son on the new and living way. Jesus' prayer is being fulfilled in their lives, and they experience an uninterrupted glory among themselves. They walk in the light as He is in the light, and the blood of Jesus cleanses them from all sin. They have fellowship with one another. (1 John 1:7)
God be thanked for this glorious salvation of which we can have a part when we are willing to be a sacrifice, and that more and more are partaking of it. Satan cannot find a place in this fellowship in the light.
"My sheep hear My voice, and I know them, and they follow Me. And I give them eternal life, and they shall never perish; neither shall anyone snatch them out of My hand. My Father, who has given them to Me, is greater than all; and no one is able to snatch them out of My Father's hand. I and My Father are one." John 10:27-30.

This article has been translated from Norwegian, and was first published in BCC's periodical "Skjulte Skatter" ("Hidden Treasures") in March 1964.
© Copyright Stiftelsen Skjulte Skatters Forlag
This post is also available in
Scripture taken from the New King James Version®, unless otherwise specified. Copyright © 1982 by Thomas Nelson. Used by permission. All rights reserved.