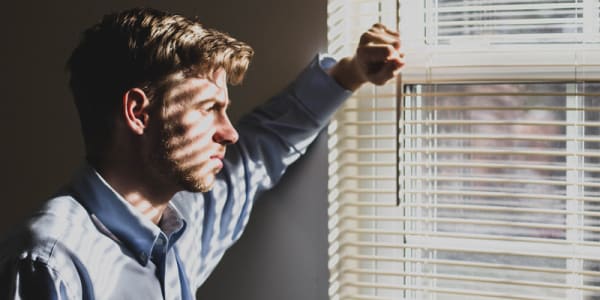 Our lusts tell us lies
We all have lusts in our nature which try to trick us into doing evil. How can we be saved from these?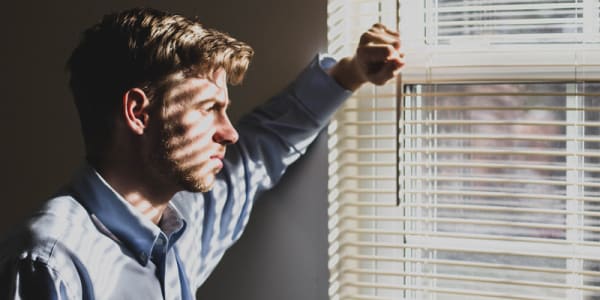 "The deceitful
lusts

"

The apostle Paul describes us humans as individuals who, as we go about our lives, are easily deceived by "deceitful lusts." (Ephesians 4:22.) That my lusts deceive me means that they trick me.

In 2 Peter 1:4, Peter speaks about fleeing from "the corruption that is in the world through lust." This is a truth that is hidden from most people. All problems, all misery, all unrest, all lack of peace, all conflicts come from the fact that people are slaves to their lusts.

"Where do wars and fights come from among you? Do they not come from your desires for pleasure that war in your members?" James 4:1.

"But those who desire to be rich fall into temptation and a snare, and into many foolish and harmful lusts which drown men in destruction and perdition." 1 Timothy 6:9. Lusts make me stupid, and they only harm me.
Continue reading below ↓
Like what you're reading?
What do I believe in?
The following scriptures show clearly that we as people must choose between the lusts of the body and the will of God:
"... that he should no longer live the rest of his time in the flesh for the lusts of men, but for the will of God." 1 Peter 4:2.
"And the world is passing away, and the lust of it; but he who does the will of God abides forever." 1 John 2:17.
To the Thessalonians, Paul writes that God chose them for "salvation through sanctification by the Spirit and belief in the truth." 2 Thessalonians 2:13. Without faith in the truth, there will be no salvation nor sanctification.
So what is the truth in this regard?
James writes that "each one is tempted when he is drawn away by his own desires and enticed." James 1:14. I must therefore come to the acknowledgment that in my nature, or in my flesh, live lusts and desires that try to entice me and trick me into doing something that is not for my own benefit. If I let myself be tricked by my lusts, then I also believe in a lie. Salvation and sanctification consist in believing in the truth – not the lie.
A wise
battle

strategy

We are chosen for salvation – by belief in the truth, we read. It is a matter of calling out to myself in the moment of temptation: "This thing that I am being tempted to right now is trying to convince me that getting this, or experiencing that, will give me something that brings joy and satisfaction to my life, but this is a lie!" The truth is that instead of giving my life a "boost," my lusts sink me into destruction, deprive me of the joy of life, bind me, and give me a bad conscience. In other words – I experience the exact opposite of what my lust is trying to convince me of. Our lusts tell us lies! Imagine what a sorrow it would be to look back on my life and conclude that I have been deceived!

Paul says in Galatians 5:24, "And those who are Christ's have crucified the flesh with its passions and desires." This is a position of faith, where I decide definitely and forever to call my lusts liars. Therefore – no to the lie! No to being deceived! No to what harms me! I no longer give an ear to the lie – but only to the truth!

This is a very wise battle strategy, which is guaranteed to lead to victory over evil and growth in the good.
This post is also available in
Scripture taken from the New King James Version®, unless otherwise specified. Copyright © 1982 by Thomas Nelson. Used by permission. All rights reserved.