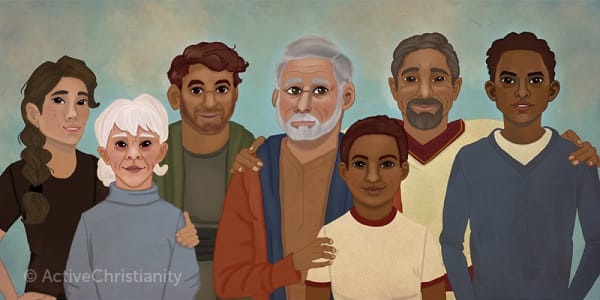 Paul, Peter, John: Our brothers!
We might have different ministries, but the apostles' lives are by no means unattainable.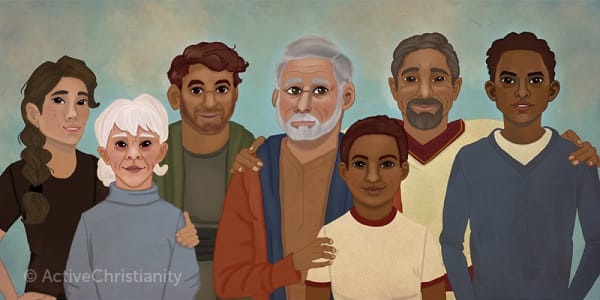 In Christendom, the apostles are often called Saint Paul, Saint Peter, Saint John, etc. By doing that, they have created a designation that causes people – Christians and non-Christians alike – to think that these servants of the Lord are so far beyond our reach that it becomes unimaginable to walk in their steps. To call them holy brethren is more appropriate, because that is what they are. When we read their epistles, we see that they are writing to their brethren. Among other things, Paul writes, "Imitate me, just as I also imitate Christ." 1 Corinthians 11:1.
To his brother and fellow worker, he writes, "But you have carefully followed my doctrine, manner of life, purpose, faith, longsuffering, love, perseverance …" 2 Timothy 3:10. This is a brother's testimony to his fellow brother. These words do not leave us with the impression that we are faced with an unapproachable "Saint Paul" whom no one can follow.
When we read the writings of these brothers, we know of course that they were apostles. We know that they were mighty instruments in God's hand. However, let us be on guard against the deceptive thought and understanding that they exist on an unobtainable plane that makes it impossible for us to walk in the same steps. It is true that we do not have their ministry, but we are called to follow the life of Christ that they lived: "And declare to you that eternal life … that you also may have fellowship with us; and truly our fellowship is with the Father and with His Son Jesus Christ." 1 John 1:2-3. And John writes, "I, John, both your brother …" Revelation 1:9.
These holy men and servants of God are our brothers, and Jesus, the Master Himself, is not ashamed to call those who live in sanctification brothers, which is also what these men did. (Hebrews 2:11) The holy temple, which is the church of God, has the apostles and prophets as its foundation, and the chief cornerstone, to which everything is aligned, is Jesus Christ Himself. (Ephesians 2:19-22)
In Peter's epistle we are exhorted to be built up as living stones to be a spiritual house. (1 Peter 2:5) For these "living stones," it is of the utmost importance how the Chief Cornerstone reacted, where His steps lead, and where the apostles' steps lead, which we are exhorted to follow. We are meant to fit into the building together with all the other stones that, in the course of time, have been sculpted and hewn according to God's Word. In these days the exhortation to us is, "Love the brotherhood." This brotherhood began with the Chief Cornerstone, and the foundation continues in these days through the godly fear of faithful men and women. Let us love this brotherhood and prove our love with that same godly fear and holy conduct that has been in these holy building stones from the days of the apostles until today.
In Philippians 3, where Paul exhorts us again to be his followers and to note those who so walk as they have him as an example, we see how apprehended he himself was of following in the Master's steps, of walking as he had Jesus' example. This is Paul, our brother. He could say, "Imitate me, just as I also imitate Christ." He testifies that he had not laid hold of everything, but that he reached out for it and pursued the goal to obtain the victor's crown that he was called to win.
Our brother Peter was also apprehended of Jesus' steps, and he draws our attention to the example that Jesus left us, "That you should follow His steps: 'Who committed no sin, nor was guile found in His mouth.'" 1 Peter 2:21-22.
"Love the brotherhood …" This is what Peter writes in verse 17. John writes, "Let us not love in word or in tongue, but in deed and in truth." 1 John 3:18. It is deed and truth that characterize God's house from the foundation to the capstone.

This is an adapted version of an article that was first published with the title, "Our Brothers Paul, Peter, John …" in Norwegian in BCC's periodical "Skjulte Skatter" ("Hidden Treasures") in March, 2016.
© Copyright Stiftelsen Skjulte Skatters Forlag
This post is also available in
Scripture taken from the New King James Version®, unless otherwise specified. Copyright © 1982 by Thomas Nelson. Used by permission. All rights reserved.