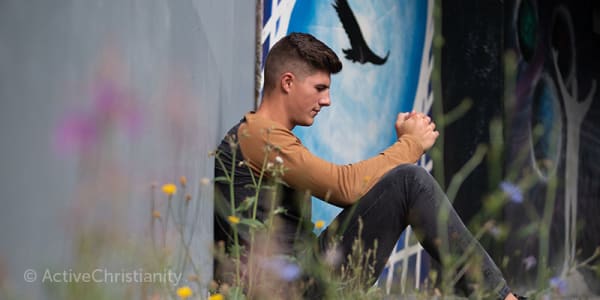 Rest in God
Do you know the peace that comes from abandoning yourself completely to God?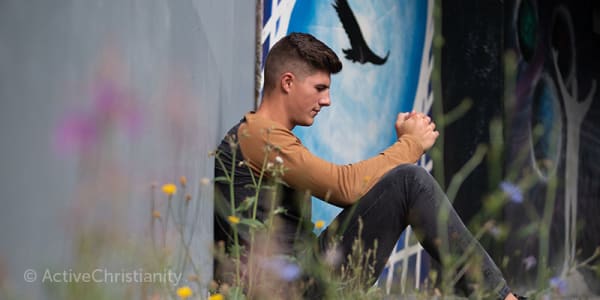 Enter the rest in God
"For we who believe do enter that rest …" Hebrews 4:3.
By faith we can cast ourselves with all our burdens into God's arms, fully and completely, without reservation. We cast all fear, all doubts, all anxiety, and all cares on Him, because He cares for us. By doing this we enter into a blessed rest.
We enter into a state in which we can say, together with David, "The Lord is my shepherd, I shall not want." Psalm 23. In this state He leads us to green pastures and still waters. There we can receive nourishment and our soul can be restored and strengthened. In this stillness God can continue His work with us by instructing us in His ways.
He teaches us how we should conduct ourselves in all of life's circumstances. Filled with rest and spiritual power, we are now led onward by God in paths of righteousness. During this sojourn He becomes our shepherd, and we become His sheep. We become totally dependent on Him. He protects us, and He guides and leads our steps throughout our life. We increasingly abandon ourselves to Him as we learn to know Him as someone who cares for us.
Continue reading below ↓
Like what you're reading?
Perfect rest in God
Then we will also experience that our rest increases to the same extent. We do not need to fear the outcome of any of our works, because we have abandoned ourselves into His hand, and we know that we will reap when the time has come.
Only a person who lives a life of constant victory is in perfect rest. We can only rest when we have victory – when we have put to death and destroyed those things that have had power over us. Then we can gradually enter into rest from anger, jealousy, envy, the lust to rule over others, and all the things that disturb our contact with God in our spirit. This is indeed a blessed rest. But we can only obtain it in one way: the way Christ went – the way Paul and all the saints down through the years have gone: the way of self-denial, the way of the cross.
Excerpt of an article that first appeared in BCC's periodical Skjulte Skatter (Hidden Treasures), February 1931. Translated from Norwegian.
© Copyright Stiftelsen Skjulte Skatters Forlag, Norway
This post is also available in
Scripture taken from the New King James Version®, unless otherwise specified. Copyright © 1982 by Thomas Nelson. Used by permission. All rights reserved.