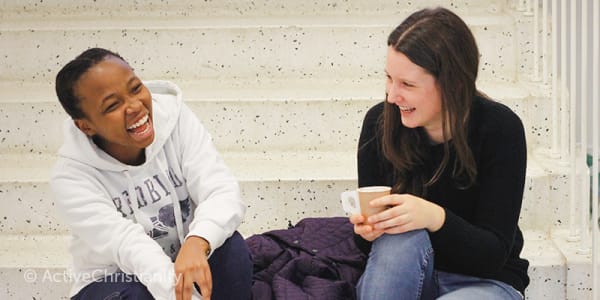 Revival within us and with us!
If we truly long for the virtues of Christ, we have a mission field for revival wherever we go.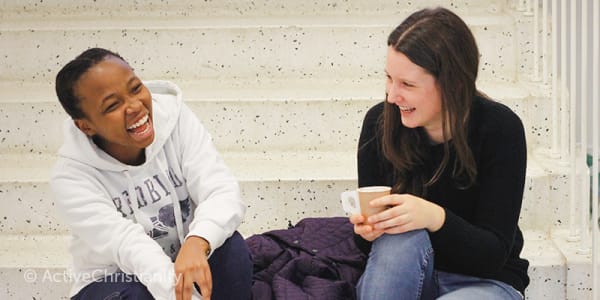 Living faith
A living faith and revival belong together. There will be revival when sinners receive a living faith in God's Word concerning the forgiveness of their sins. When those who have had their sins forgiven lay hold of a living faith to receive the power of the Holy Spirit for the purpose of overcoming sin, the revival will continue in the Spirit and with fire. As the Spirit quickens the Word to our hearts, and we lay hold of it by living faith, the revival gains in depth, power, and content.
All living faith manifests itself in life and activity. Faith without works is dead. "Remembering without ceasing your work of faith, labor of love, and patience of hope." 1 Thessalonians 1:3. They had become followers of Paul and all the other apostles, and an example to all the believers in Macedonia and Achaia. Their whole conduct had the effect of working a deeper revival in the lives of the other believers.
If we have truly been apprehended of patience, so that we have received a living faith that we can be patient in all of life's circumstances, we have a mission field for revival wherever we go. This is also the case with not seeking our own, not becoming bitter, not murmuring or complaining, not being puffed up, not being offended, not being conceited or vain, not seeking honor, not loving money, etc. Revival is truly needed everywhere. All of us need to be in the spirit of revival and awaken each other to the virtues of Christ so that these virtues can flow out from our lives like rivers of living water in a constantly increasing fullness, until Christ returns.
Continue reading below ↓
Like what you're reading?
Full surrender
We have been called and elected to a life of abundant fullness—in brotherly love and love toward all men, unto praise and thanksgiving in all of life's circumstances. "'And prove Me now in this,' says the Lord of hosts, 'if I will not open for you the windows of heaven and pour out for you such blessing that there will not be room enough to receive it.'" Malachi 3:10. The condition was that they should bring all the tithes into the storehouse. In the new covenant we need to give everything, but then the fullness is so much greater.
Therefore revival must always lead to full surrender and devotion to Christ and His virtues, and only then has God ordained blessing, life, and glory. Let us awaken our children to this life so that they can be saved from the wrath of God's judgment and instead come under the blessing of the open windows of heaven.
A
battle

against the ruler of this world

We live in such a corrupt world today that it is a dishonor to live God-fearing with God's blessing over one's life; but soon it will be an honor, and that for all eternity. Let us crawl under this cover of reproach as much as possible, because Christ, the prophets, and all the saints have been there. Many people want to spare their children as much as possible from having to bear this reproach of Christ by letting them fit into the spirit of the times as much as possible; but by doing this they draw their children away from the blessing and out into God's wrath and curse. God has entrusted us with children so that we shall awaken them to the eternal values and keep them from all evil.

"Now is the judgment of this world; now the ruler of this world will be cast out." John 12:31. Jesus and the apostles cast out the ruler of this world, and now it is our task to do the same. Let us cast him out wherever we see his ways. Jesus said, "For the ruler of this world is coming, and he has nothing in Me." John 14:30. May nothing of him be found in us either. We must be radical and wholehearted in our battle if it is to succeed. We cannot possibly conquer Satan if he is in our heart; but it shall succeed perfectly with a pure heart and with Christ as Lord within.

Many people pray year after year, and hope for revival to come in one way or another; but if it is true that we are members of the body of Christ, then we have revival within us and with us on all our ways, and we will know that we live in the same covenant as all the saints who have lived in the spirit of revival and fire and have gained the victory.

This is an edited version of an article that was first published in Norwegian in BCC's periodical "Skjulte Skatter" ("Hidden Treasures") in May, 1959.
© Copyright Stiftelsen Skjulte Skatters Forlag
Scripture taken from the New King James Version®, unless otherwise specified. Copyright © 1982 by Thomas Nelson. Used by permission. All rights reserved.