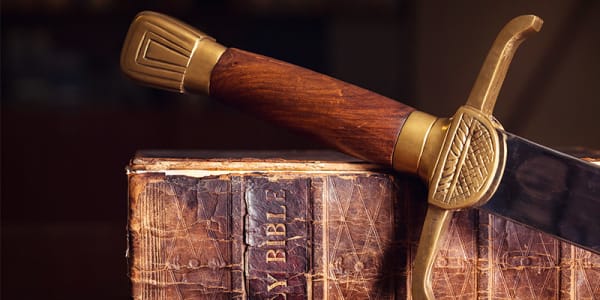 The spirit of the Antichrist part III: Denying the doctrine of Christ
What is the "doctrine of Christ?" Jesus said to a multitude who followed Him: "Whoever desires to come after Me, let him deny himself, and take up his cross, and follow Me."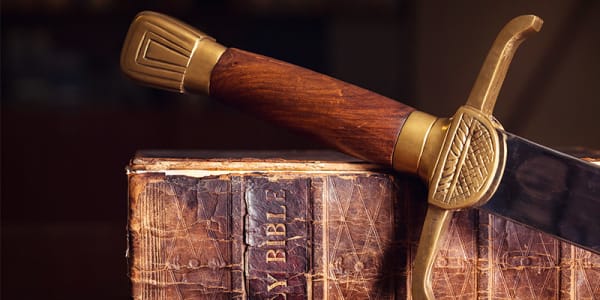 "For many deceivers have gone out into the world who do not confess Jesus Christ as coming in the flesh. This is a deceiver and an antichrist. Look to yourselves, that we do not lose those things we worked for, but that we may receive a full reward. Whoever transgresses and does not abide in the doctrine of Christ does not have God. He who abides in the doctrine of Christ has both the Father and the Son." 2 John 7-9.
What is the "doctrine of Christ?" Jesus said to a multitude who followed Him: "Whoever desires to come after Me, let him deny himself, and take up his cross, and follow Me." Mark 8:34. If you abide in the "doctrine of Christ," if you "deny yourself," the life of Jesus will be manifested in you; Christ is manifested in the flesh. Then you have both the Father and the Son.
The lies of the antichrists
But then these antichrists come and preach to you: "Don't you realize that the way you are thinking now is utter bondage? You don't think you can help God with your salvation, do you? No, the work is finished. Jesus has done everything, and you are to do nothing. Jesus in you will do it. Just get more and more immersed in the love of Christ, and everything will work out automatically. You must not take each sin individually and try to deny it! All of that is cleansed away in Jesus' blood! We are called to liberty in Jesus; do not allow yourself to be brought again under the yoke of bondage," etc.
The following excerpt from a religious magazine will give you an example of the subtle way in which the spirit of the Antichrist interprets the truth.
"God's requirements and conditions for entering heaven are very precise. Just listen to the words of Jesus: '… unless your righteousness exceeds the righteousness of the scribes and Pharisees, you will by no means enter the kingdom of heaven.' Matthew 5:20. This is the requirement of the law. But 'what the law could not do in that it was weak through the flesh, God did by sending His own Son.' Romans 8:3. In other words, in Christ God gave us exactly what He required of us through the law. Now the Lord Jesus Himself is our righteousness. What a grace! Our righteousness is now perfect, because Jesus is perfect.
"Our righteousness is unchangeable. Even though we have stumbled and sinned, Jesus has not sinned. Our righteousness is eternally secure. It is kept safely in heaven for us in Christ. But what about our perfection here on earth? God requires this also, but Christ is our life also on this earth. The perfect life He lived on earth is now my life before God."
If this sounds right to you, you are being subtly led away from the sound doctrine, and are being turned to fables. In Romans 8:4 it says that God gave us Jesus so that "the righteous requirement of the law might be fulfilled in us who do not walk according to the flesh but according to the Spirit." The spirit of the Antichrist does away with all personal righteousness. It tells us: "All our righteousness is in Jesus, and it is in safekeeping in heaven." Because of this teaching, Satan can rule here as much as he wants, unhindered by "Christians."
Continue reading below ↓
Like what you're reading?
Don't be deceived!
These antichrists read God's Word, but they do not shed any light on what it says. All they do is tell some touching stories and give a few quotes from other people, and pass on things they have learned at Bible school or seminary. "'Therefore behold, I am against the prophets,' says the Lord, 'who steal My words every one from his neighbor.'" Jeremiah 23:30. "But if they had stood in My counsel, and had caused My people to hear My words, then they would have turned them from their evil way and from the evil of their doings." Jeremiah 23:22.
Yet you like all these stories. You think they are so uplifting, and there is such a pleasant spirit about them. Quite true, but that is because there is neither sword nor cross in them. You have been bewitched, and you are living in blissful ignorance of how pathetic your life really is. You have been led astray from working out your own salvation with fear and trembling. (Philippians 2:12) You have been drawn away from the doctrine of Christ; you do not have the Father or the Son. When you take up your cross and deny yourself you have victory over your anger, anxiety, idle talk, backbiting, and vanity. Without that you have no reward. The word of the cross is heavy when you are under the sway of the spirit of the Antichrist. You feel so condemned. You feel there is a hard spirit present, so you run back to the antichrists – the sorcerers.
Beware! We need to call out this warning more now than in the days of John. We see plainly that it is the spirit of the Antichrist that is working in the harlot, and her merchants are antichrists. Of course, the vast majority is more or less ignorant of this. They have been led astray. That is why we want the voice from heaven to sound forth louder than ever before: "Come out of her my people!" (Revelation 18:4) We will make this light shine whatever the cost.
This is an excerpt of the chapter "The Spirit of the Antichrist" from the book "The Bride and the Harlot and the End Times," first published in Norwegian in September 1946 by "Skjulte Skatters Forlag."
© Copyright Stiftelsen Skjulte Skatters Forlag
This post is also available in
Scripture taken from the New King James Version®, unless otherwise specified. Copyright © 1982 by Thomas Nelson. Used by permission. All rights reserved.