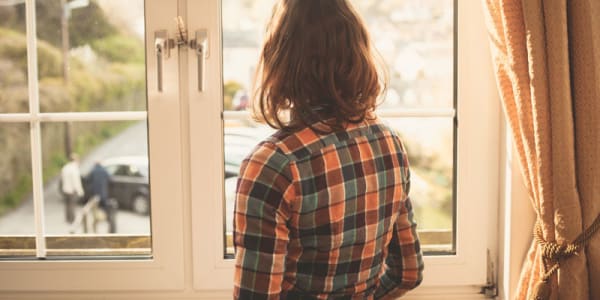 This only takes five seconds …
The inestimable power of thankfulness can turn any situation around.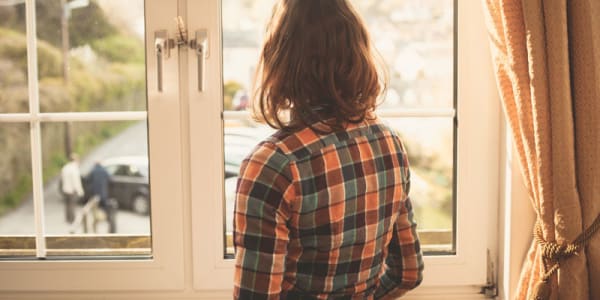 At an early stage in our marriage, while expecting our first child, we lived with a God-fearing couple for a few months while our own house was being renovated. This couple didn't have much money, but they did have several children. These children crashed about the house, kept several pets and there always seemed to be visitors.
One day I sat in the front room with the faded wallpaper and the scuffed furniture drinking tea and eating cake with the Mum, as she said to me, "We live like kings …"
I was very impressed with her view of her place in the world, and that day she showed me a great secret: Thankfulness is an attitude of heart and mind, not the product of circumstances. And here's the thing: when we train ourselves to be thankful, it can transform our lives in seconds.
Really, how?
Aiming to be thankful can seem a bit too "Pollyanna" for some, but I would suggest it should be the bedrock of our daily lives, and there are good reasons for this.
One reason is that it affects other people. We had a visitor recently and we planned to give him a nice day out. But, quite honestly, practical things didn't work out the way we had hoped and the whole experience could have been better. Before I could feel bad that our poor guest wasn't experiencing the nice day that we had planned, his attitude took over. Everything was "perfect" – he expressed appreciation for nearly everything; he laughed when things went awry and kept up happy chatter in traffic jams. His thankfulness lifted my spirits, and was an example to me of how much we affect one another, and the power for good that thankfulness has.
And being thankful changes us. There was a time when I used the Word of God to evaluate what my husband was doing and saying rather than using the Word of God to judge myself. This sometimes resulted in recriminations, and I remember one day he had said something sharp and I had gotten offended. I walked to the window and watched him cycling off to work and I suddenly thought: He's a good man, actually. And I consciously put my offendedness to one side and prayed for him – that he would get to work safely, that his day would go well, that he could hear the Spirit's voice in all that he did, and that I could do my part to make a peaceful home.
As I prayed for him, I became more and more thankful for him, and my offendedness seemed so petty. The change from offendedness to thankfulness took five seconds but it transformed my outlook and transformed my day. More to the point – I began to stop judging him.
But what exactly happens in those vital five seconds?
There's a moment when God draws the veil away from my eyes and I get an insight into what I myself am really like, and I also get a desire to change it. How great this desire is, and how I respond in those seconds, decide whether or not I claim the opportunity to be transformed by the power of the Spirit, or if I walk away from the window still convinced my husband is in the wrong …
"But we all, with unveiled face, beholding as in a mirror the glory of the Lord, are being transformed into the same image from glory to glory, just as by the Spirit of the Lord." 2 Corinthians 3:18.
This post is also available in
Scripture taken from the New King James Version®, unless otherwise specified. Copyright © 1982 by Thomas Nelson. Used by permission. All rights reserved.