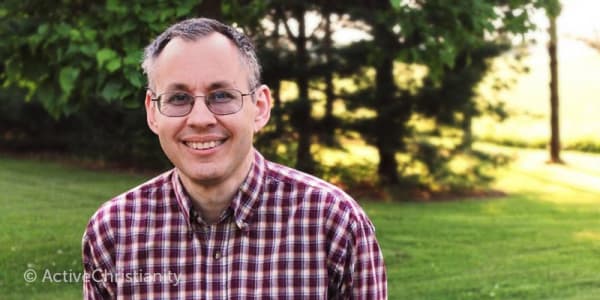 Ten lessons cancer taught me
How much control over our lives do we really have? Read Dave's compelling testimony.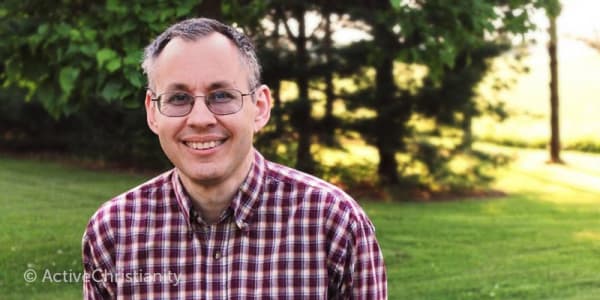 I was 46 and a father of eight when I was diagnosed with esophageal cancer, one of the worst cancers in the US in terms of survival rates. In a moment, my life was turned upside down.
In the months before this, things had been going very well. I had just finished a Master's Degree a few months before and, as a result, I had gotten a better job at the hospital where I worked and was making more money. My wife and I had just had our eighth child—a very cute little boy. I was active in the Church as much as I could be. All in all, it was a busy life but one that was very fulfilling, and I would not have wanted it any other way.
Then in March of 2007, I noticed a number of symptoms, such as trouble swallowing, and hiccupping. All this was odd, but with the pace of my life at that time (100 mph always), I could hardly slow down to consider such things. But the symptoms got worse: for a week I ate absolutely nothing, but felt completely full, as if I had eaten a huge Thanksgiving dinner. Something was very wrong. I made an appointment with my doctor, and was soon diagnosed with stage 3 esophageal cancer.
It turned out that this strange, terrible disease had much to teach me.
Continue reading below ↓
Like what you're reading?
Control? It's an illusion
The first lesson had to do with control. In a moment, it became very clear that it is a complete illusion that we have control over our lives. We don't. In a minute my life had been turned upside down in a way that was completely shocking. My family had no history of cancer, and cancer was always something that someone else got—not me. It was as if my life had been going to the left and now God, with one wave of His hand, had completely changed its course to the right. It was a 180 degree turn, and it was God's will.
How long does a "vapor" last?
And then there was death itself. That was the second lesson. We are really very frail, even at our strongest, and in James 4:14 it says that our life is like a vapor. Yes, after I was first diagnosed, I felt as if I was suspended between heaven and earth; I was still in the land of the living, but I was not part of these people anymore, for death was following close behind. Life is short, I learned, very short, and every day must be used for the Lord.
"Not much:" a sobering thought
The third lesson was quite rattling. When you feel you are on the brink of eternity, your life comes back to you in great detail. It became quite clear that for God, the only thing that mattered was the life in Christ that I had come to up to that point. It did not matter what the others thought of me or what I had done, or how much money I had made, even all the good I had done. He wanted one thing and one thing only: the life of Christ in me, to be like Jesus, to have His virtues. Then I had to ask: how much had I come to up until then, and I found out: not much. This was a very good and sobering judgment and a real wakeup call for me.
Only through prayer
A week later, I ended up having a massive operation on an emergency basis to remove the cancer. It turned out I had a tumor the size of a lemon in my upper stomach. While lying in a hospital bed, I was told that my chance of making it to five years was about 10 to 15 percent—and that was if I agreed to go through with the harshest chemo and radiation treatments they had. It was suddenly clear to me that if I was to make it, it would only be through prayer. That was my fourth lesson: the power of prayer. Don't ever discount the power of prayer. It can do miracles.
Life isn't about me
It was also clear to me that I had to take these treatments, no matter how difficult or harsh. Lying there, I realized that with a wife and eight children, this was not all about me. Yes, I who had hardly ever been sick my entire life would have to accept treatments that would bring me down to the gates of death and back up again, and it really wasn't for myself, but for the others. Life is not about me. That was my fifth lesson.
I am greatly loved
The sixth lesson was about how much I was loved by both my family and members of the Church. Often we care for one another, but are not so good at actually expressing this. However, in my situation, many people were able to show they loved me, both in word and deed. Many kind cards and emails and wholesome words were given to me, and many helped our family in practical ways. Amazingly, as my treatment progressed and I became more and more feeble, Christians grounded in God's Word would speak exactly the Word of God I needed, and this kept me going. How they knew my need, I do not know. Often it was just a comment in a short conversation, and just the right encouragement. They probably weren't aware of the effect they had, but it was monumental.
If God wants to slow you down, He can
Then I had to learn about submitting to God's will for my life, which was lesson number seven. It came to me that God wanted me in that hospital bed at 46 years of age, so I was going to be there for as long as God wanted. Each day they pulled a tube out (I had eight tubes sticking out of me after my operation), one by one, until I was actually free. Regarding my situation, I could kick and blow smoke out of my ears if I wanted, but God would have His way with me. Submitting to God's plan for my life was the far better choice. So though it wasn't exactly pleasant to be in that hospital bed, I could be happy there and, when God wanted me to move on from there, then I would move, and not before.
A subsection of this lesson number seven goes as follows: if God wants to slow you down, He can slow you down. I was always a type A personality: driven, goal-oriented, and energetic, perhaps too much so. When God wants you to have time for reflection, He can make you sick. And so I had much time to think, very much time.
"The best"—not always obvious
Then there was lesson number eight: all things work together for the best, as Paul says in Romans 8:28. Before cancer, I probably would have said that the best thing for me would have been to make more money, or have more time with my family, or to get more sleep (a rare thing with many little children). Getting cancer was not high on my list of what I thought "the best" was for me, but God, in His infinite wisdom, knew that the best thing for me was to have this dreadful disease. It sobered me up about what life was really all about, and it drew my family and the fellowship together, so it was for the good.
Trials? A matter of perspective
Lesson number nine had to do with the many trials that we face. Yes, perhaps we have such an immense trial as: on our way into work our tire goes flat, or it rains during our weekend camping trip, or the drink spills at the supper table. These seem like huge trials in the moment, and they are trials to be sure, but in reality they are nothing in the entire scheme of life. When you're in a hospital bed fighting for your life, that is a trial. When you're throwing up, having been poisoned (i.e. having just received a chemo infusion), that is a trial. Lesson number nine can be summed up in one word: perspective.
Alive
Lesson number 10 is really simple: it's good to be alive, no matter if the car breaks or the roof leaks or, indeed, if there is no roof at all, having been blown off in a hurricane. I'm just thankful to be alive. That's all it takes to make my day.
Through life's situations, God has much to teach us, and it is written that affliction opens up our ears. (Job 36:15) My ears were opened by this crisis situation. They were wide open and, though the experience was difficult, I am eternally happy for all the lessons that I learned.
This post is also available in
Scripture taken from the New King James Version®, unless otherwise specified. Copyright © 1982 by Thomas Nelson. Used by permission. All rights reserved.