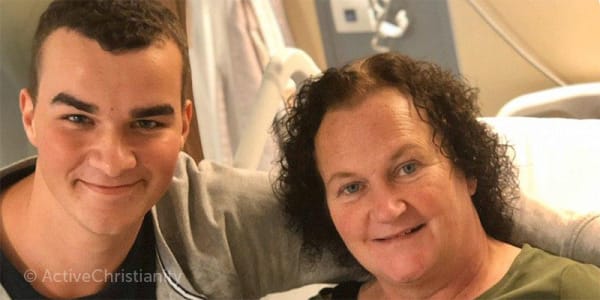 Thankfulness can rule in my heart
When I am able to see that there is a purpose to everything in my life, I become so thankful! Let me explain …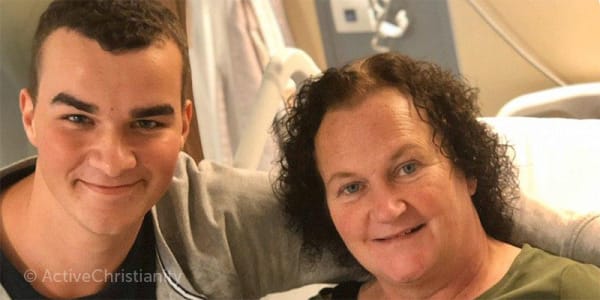 My mother is incurably ill.
Looking at her situation from a human perspective, she doesn't have any reason to be happy or thankful. But every time she wakes up in the morning, the first thing I see is a smile. I see her thankfulness. She has a strong faith in God who leads all things. I really get to see and experience the results of the work that has gone on in her inner person throughout her life. She has been faithful to follow the Master, and the result is this peace and thankfulness, not just in spite of her situation, but even thankfulness for her situation.
And I have experienced this as a revelation: that thankfulness can also rule in my heart.
There's a purpose to everything
If I, in the midst of all the trials and sufferings that life can bring, am able to see that there is a purpose to everything, I become so thankful! When a trial then comes my way, I don't think of the trial itself. Rather, I think of the glory that I get through these trials. Let me explain.
In these kinds of situations, there is no other solution than to give my life into God's hands and believe in God's perfect plan for me, and in verses like Romans 8:28. Instead of my relationship with God and my faith in Him getting weaker, it only gets stronger. I get a firm belief in God's love for me and that He only wants the very best for me. He wants to shape me through the trials, and bring me closer to Him.
When that is revealed to me, then I can thank God, like it says in the words of a song: "I thank Thee for days full of sunshine, for trials of deepest night." I can genuinely thank God for everything that comes on my way. That makes the trials of life look short and light. (2 Corinthians 4:16-18.) In the midst of all the "difficulties" I don't experience them as difficulties.
Continue reading below ↓
Like what you're reading?
I don't always understand "why"
I have experienced several times in my own life that trials come my way and I don't understand why. The purpose isn't immediately clear. But when I think: "Dear God, I have faith that this is what is best for me, because you have a perfect plan for me," then I can go into those trials and remain thankful. There can definitely be a fight against my feelings, which say otherwise. But ultimately, I know that thankfulness is something I consciously choose in spite of my feelings. Then I get the most out of it. And in overcoming the things that come up from my own nature – things like doubt, complaining, anxiety, etc. I gather heavenly treasures.
My mother once said to me: "Don't wait until something like this happens to you before you start to see how great it is to give your life to God."
You don't have to wait for a trial like a serious illness to see that life is short and each day is of great value. Life is short anyway, with or without illness.
Another song that has been a big help to me says: "Keep your thoughts focused on heaven." I can remain in thankfulness when I keep my thoughts focused on heaven, in the midst of everything. Then it doesn't matter what happens to me anymore. I get to experience that thankfulness can rule in my heart, because I know that there is a God above everything, who loves me so much, exactly how I am. And He looks after our family and comes up with exactly the right situations for us. Some people come to us and say: "I feel so sorry for you," but I wish they could taste the glory that comes from these trials.
It has become so clear to me that I have to learn to count each day as if it were the last one. And that I, in my daily situations, focus on gaining heavenly treasures.
"Therefore we do not lose heart. Even though our outward man is perishing, yet the inward man is being renewed day by day. For our light affliction, which is but for a moment, is working for us a far more exceeding and eternal weight of glory, while we do not look at the things which are seen, but at the things which are not seen. For the things which are seen are temporary, but the things which are not seen are eternal." 2 Corinthians 4:16-18.
This post is also available in
Scripture taken from the New King James Version®, unless otherwise specified. Copyright © 1982 by Thomas Nelson. Used by permission. All rights reserved.